TACLANE-C175N CHVP Encryptor

High Assurance Security and Interoperability with Non-CCI Handling – NOW AVAILABLE!
The new TACLANE-C175N CHVP Encryptor is bridging the need for High Assurance Type 1 certified security and interoperability with COTS Handling and End User Devices.
The TACLANE-C175N CHVP has been Certified!
A new alternative to traditional Type 1 CCI products and layered CSfC solutions, the C175N CHVP encryptor provides HAIPE-compliant security in a single device with less stringent, non-CCI handling. In addition to the security and handling, the small form factor and mission focused features make the C175N ideal for mobile and high risk environments.
To learn more about the differences between Type 1 products and layered CSfC solutions, click here. To learn more about CHVP encryptors, visit the CHVP resource page.
Ideal Applications
Joint and Coalition Missions
Non-National Security Systems
POWERFUL PERFORMANCE WITH LOW SWAP
The smallest, lightest certified HAIPE encryptor for voice, video and data classified TS/SCI and below with 200 Mb/s aggregate throughput. Learn how this security solution provides end-to-end data protection for high risk and unmanned missions.
Learn More About The TACLANE-Nano
---
See It In Action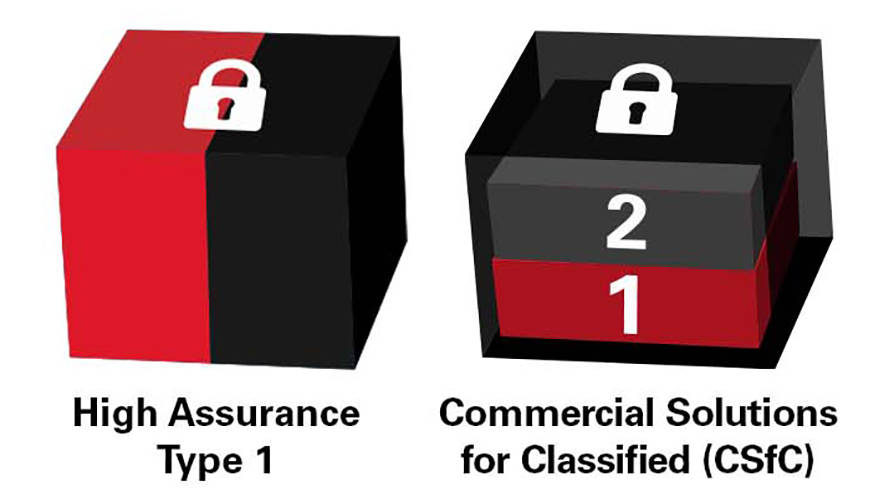 TEST YOUR SECURITY SOLUTIONS KNOWLEDGE
It is commonly assumed that high assurance Type 1 and Commercial Solutions for Classified (CSfC) are interchangeable from a capability and requirement satisfaction perspective, but in fact there are many differences that affect their operational security, utility, lifecycle logistics and maintenance costs that you should consider when choosing a security solution.
A GUIDE TO CHOOSING THE RIGHT SECURITY SOLUTION
TEST YOUR SECURITY SOLUTION KNOWLEDGE
---