Cryptographic High Value Product (CHVP) Encryption

Closing the Mission Gap
Cryptographic High Value Products (CHVP) bridge the need for high assurance Type 1 security with reduced equipment handling requirements necessary for high risk environments.
---
What is A CHVP Encryptor?
CHVP stands for Cryptographic High Value Product. Per the Committee on National Security Systems (CNSS) Glossary (CNSSI 4009), CHVP products are NSA-certified and incorporate only unclassified cryptographic Commercial National Security Algorithms (CNSA) to protect data classified Secret and below. While CHVP does still incorporate NSA specified interoperability specifications such as HAIPE®, it is not considered CCI and has the benefit of less restrictive handling requirements. Reference CNSSI 4031 for CHVP handling requirements and responsibilities.
CHVP encryptors are considered NSA Type 1 as they are developed under the NSA's rigorous high assurance development and certification process to protect voice and data classified SECRET and below in a single layer/device. There are CHVP encryptors NSA certified today to meet information assurance requirements for both data in transit and data at rest.
Examples: General Dynamics Mission Systems TACLANE®-C175N and TACLANE-C100 Encryptors.
Where are CHVP Encryptors Used?
Due to their ability to interoperate with HAIPE protected enterprise networks (Type 1 CCI and CHVP) and the simplified handling requirements, CHVP encryptors are ideal for tactical edge, hostile, high risk environments or missions that require unmanned operations or leave behind, joint/coalition forces or security for non-National Security Systems. Reference CNSSP-28 for cryptographic security plan guidelines including encryption protections and recovery, tamper and zeroization feature requirements.
CHVP products are alternatives to Type 1 CCI encryptors as well as Commercial Solutions for Classified (CSfC) layered solutions. Example use cases include: telework or remote/mobile offices, unattended platforms, forward deployments, Joint Missions with Coalition or non-NSS partners such as Critical Infrastructure Key Resources (CIKR), the Defense Industrial Base (DIB) or Federal/Civil and State/Local government partners.
TACLANE-C175N CHVP ENCRYPTOR - BRIDGING THE MISSION GAP
Encryption for Unmanned Systems
TACLANE-C175N CHVP Encryptor provides High Assurance Type 1 certified security and HAIPE interoperability for unmanned operations that require small form factor encryption modules that are MIL-STD ruggedized for tactical environments.
Learn More
Product Options
TACLANE-C175N
The TACLANE-C175N CHVP encryptor is a small form factor HAIPE device with 200 Mb/s aggregate throughput. The C175N is a non-CCI variant of the TACLANE-Nano (KG-175N) - the smallest, lightest, most power efficient HAIPE certified and available today. The C175N comes with advanced features for efficient networking and performance such as agile VLAN and PEP for Satcom. The C175N also includes features approved for unmanned operations such as Render Useless Zeroize (RUZ).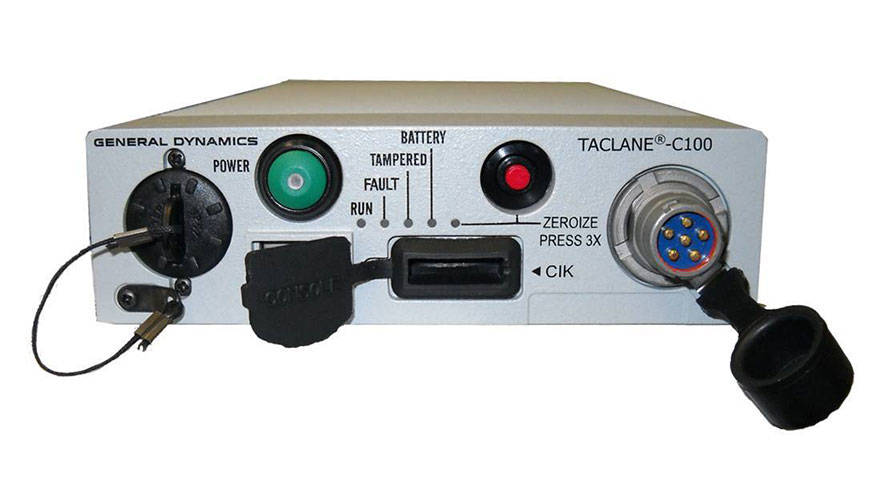 WEBINAR: THE BENEFITS OF CHVP – EXTENDING USE FOR HIGH ASSURANCE SECURITY
Not Familiar with Cryptographic High Value Products (CHVP) and the mission gaps they can solve? Check out this webinar to learn more about this High Assurance alternative to Commercial Solutions for Classified (CSfC).
WATCH ON-DEMAND
Additional Resources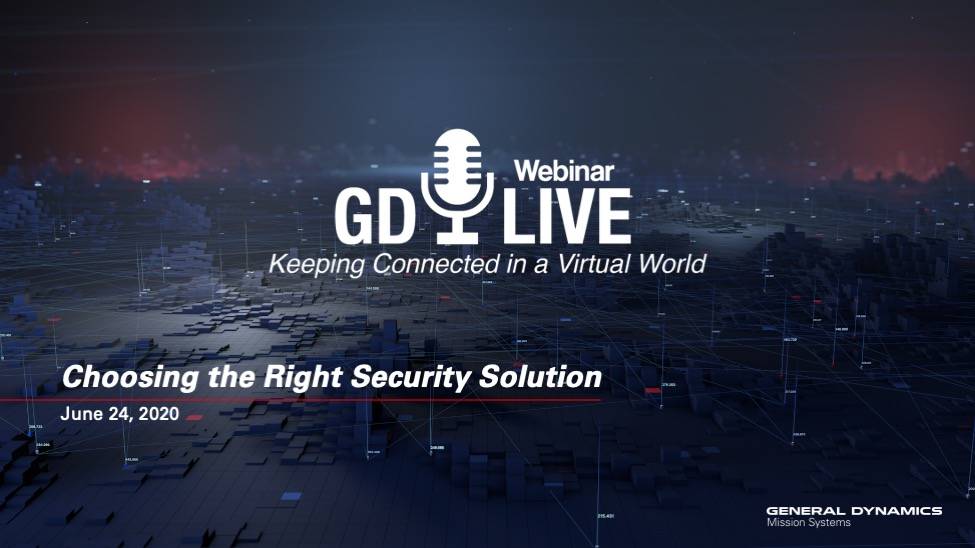 WEBINAR: CHOOSING THE RIGHT SECURITY SOLUTION
There are currently various methods of securing classified information including high assurance Type 1 (CCI and CHVP) and Commercial Solutions for Classified (CSfC). While commonly assumed that Type 1 encryption and CSfC solutions are interchangeable from a capability and requirement satisfaction perspective, there are many differences that affect their operational security, utility, lifecycle logistics and maintenance costs. Watch this on-demand webinar to learn more.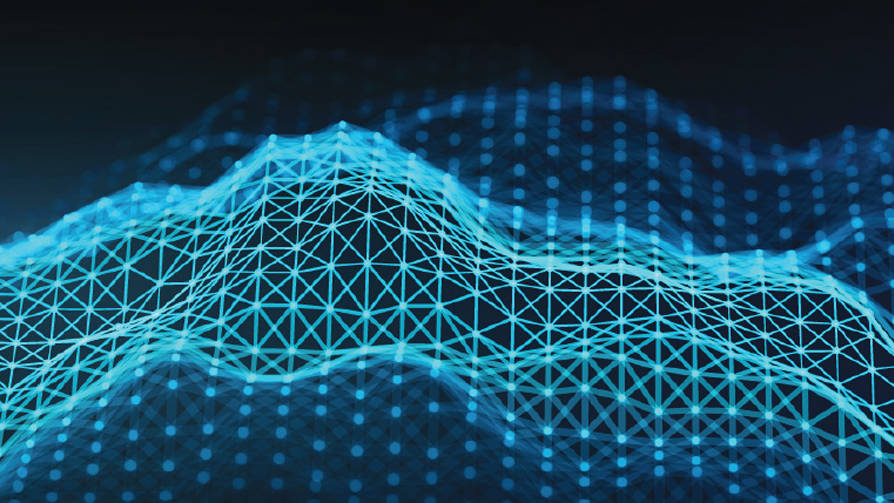 A GUIDE TO CHOOSING THE RIGHT SECURITY SOLUTION
For more information on the differences between high assurance Type 1 (CCI and CHVP) and Commercial Solutions for Classified (CSfC), request this whitepaper to learn more about key comparison criteria when researching the right security solution for your mission needs. Whitepaper: Choosing the Right Security Solution to Protect Your Voice and Data in Transit (Type 1 vs. CSfC).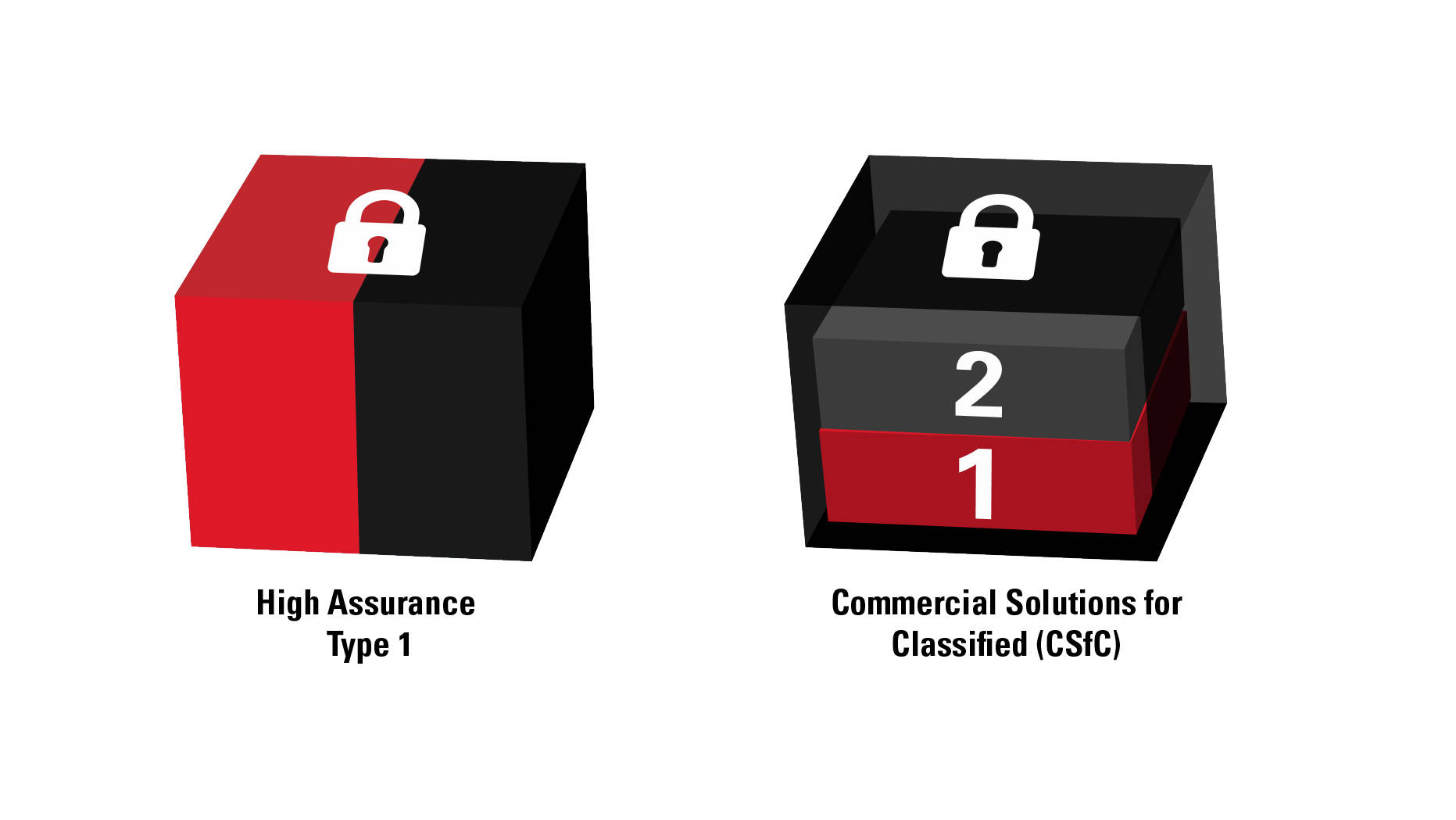 Policy References
CNSSP-28, "Cybersecurity of Unmanned National Security Systems," 6 July 2018
CNSSI 4009, "Committee on National Security Systems (CNSS) Glossary," 6 April 2015
CNSSI 4031, "Cryptographic High Value Products (CHVP)," 9 September 2019
*Note you must view the CNSS website using Internet Explorer