Cryptographic High Value Product (CHVP) Encryption

---
TACLANE-C175N CHVP ENCRYPTOR - BRIDGING THE MISSION GAP
Encryption for Unmanned Systems
TACLANE-C175N CHVP Encryptor provides High Assurance Type 1 certified security and HAIPE interoperability for unmanned operations that require small form factor encryption modules that are MIL-STD ruggedized for tactical environments.
Learn More
Product Options
TACLANE-C175N
The TACLANE-C175N CHVP encryptor is a small form factor HAIPE device with 200 Mb/s aggregate throughput. The C175N is a non-CCI variant of the TACLANE-Nano (KG-175N) - the smallest, lightest, most power efficient HAIPE certified and available today. The C175N comes with advanced features for efficient networking and performance such as agile VLAN and PEP for Satcom. The C175N also includes features approved for unmanned operations such as Render Useless Zeroize (RUZ).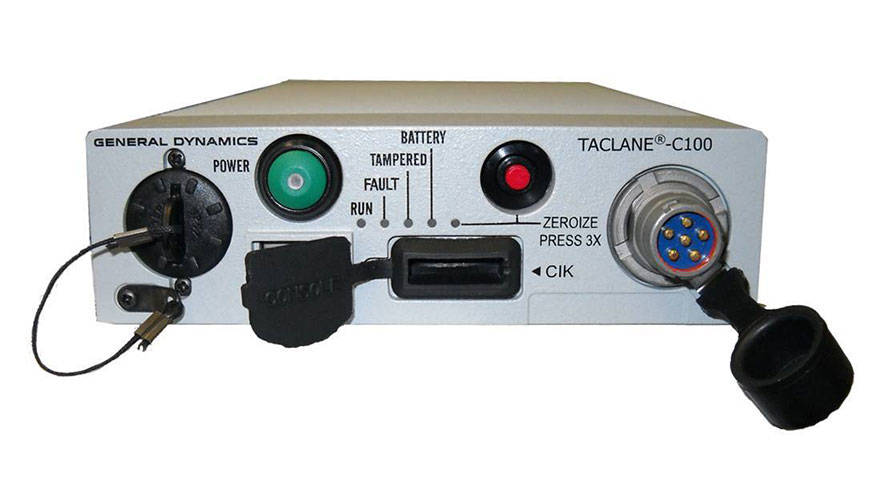 Additional Resources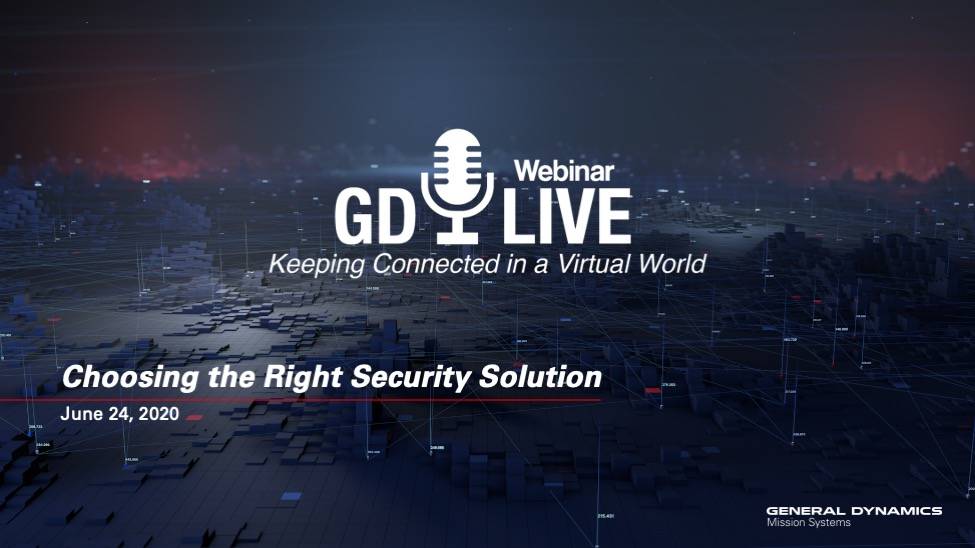 WEBINAR: CHOOSING THE RIGHT SECURITY SOLUTION
There are currently various methods of securing classified information including high assurance Type 1 (CCI and CHVP) and Commercial Solutions for Classified (CSfC). While commonly assumed that Type 1 encryption and CSfC solutions are interchangeable from a capability and requirement satisfaction perspective, there are many differences that affect their operational security, utility, lifecycle logistics and maintenance costs. Watch this on-demand webinar to learn more.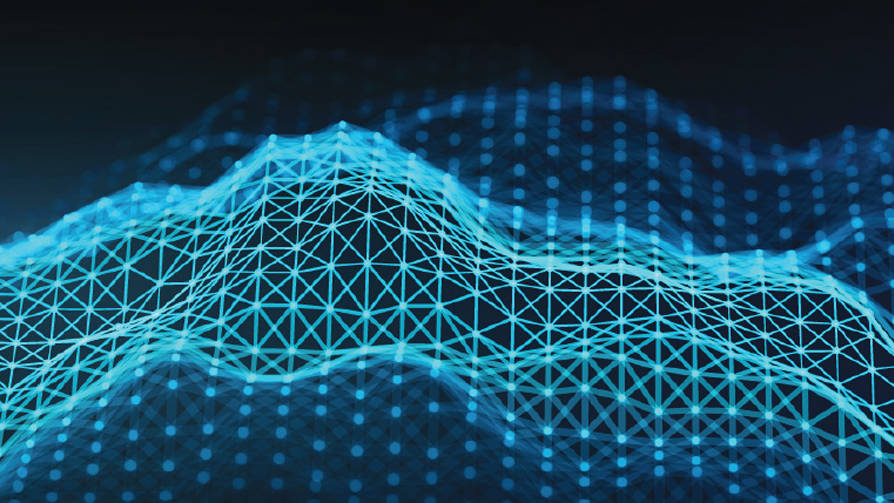 A GUIDE TO CHOOSING THE RIGHT SECURITY SOLUTION
For more information on the differences between high assurance Type 1 (CCI and CHVP) and Commercial Solutions for Classified (CSfC), request this whitepaper to learn more about key comparison criteria when researching the right security solution for your mission needs. Whitepaper: Choosing the Right Security Solution to Protect Your Voice and Data in Transit (Type 1 vs. CSfC).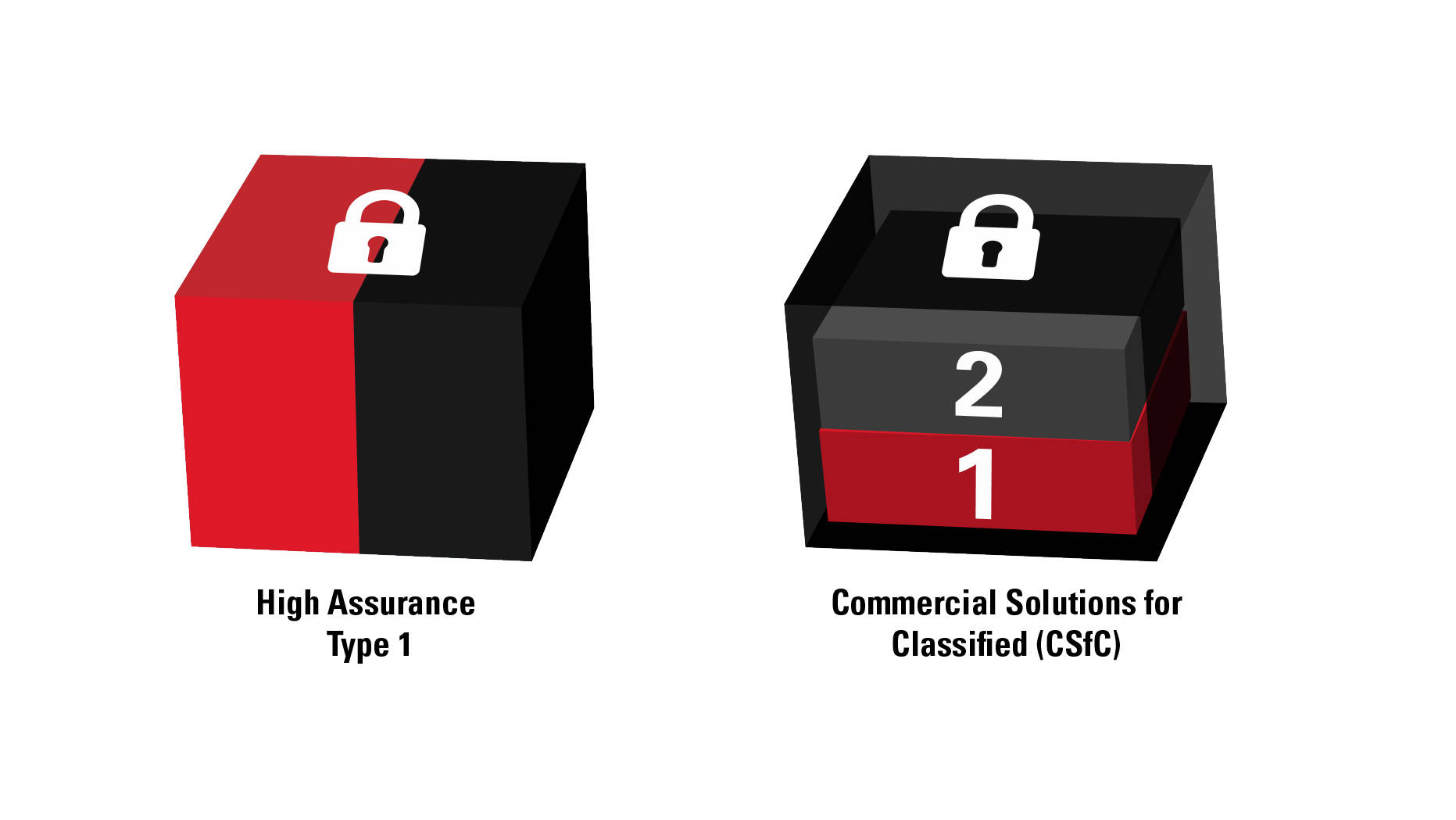 Policy References
CNSSP-28, "Cybersecurity of Unmanned National Security Systems," 6 July 2018
CNSSI 4009, "Committee on National Security Systems (CNSS) Glossary," 6 April 2015
CNSSI 4031, "Cryptographic High Value Products (CHVP)," 9 September 2019
*Note you must view the CNSS website using Internet Explorer