Space Encryption
PROVIDING TYPE 1 SPACE ENCRYPTION TECHNOLOGIES
For more than 40 years, General Dynamics has provided reliable high-speed encryption to support numerous successful space missions.
Contact Us
Our Type 1-certified encryptors, and corresponding ground encryptors are suited for large bandwidth data transmission. Additionally we support the encryption and protection for next generation Telemetry, Tracking, and Control (TT&C) communications.
---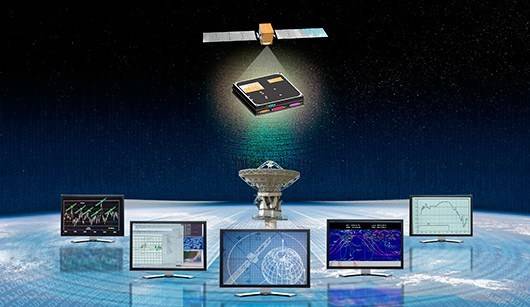 KG-327 Space Encryptors & Decryptors
The KG-327 family is the next generation of Telemetry, Tracking and Commanding End Crypto Units (ECU) for space borne applications. Designed to optimize SWaP, the KG-327 family is NSA certified to secure uplink and downlink communications for use by all satellites at data rates 10 times greater than legacy equipment to enhance performance.
KG-327 Space Encryptors & Decryptors
---