Bluefin Robotics Unmanned Underwater Vehicles
Proven Unmanned & Autonomous Underwater Vehicles (UUV / AUV)
Our family of Bluefin Robotics products consists of Unmanned and Autonomous Underwater Vehicles (UUV / AUV) and related technologies for defense, commercial and scientific customers worldwide. We offer a full range of modular, free-flooded UUV and AUV platforms and products, including more than 70 different sensors on over 100 vehicles. The blue ducted thruster may be our most recognizable feature representing our long history of proven performance.
Contact Us
---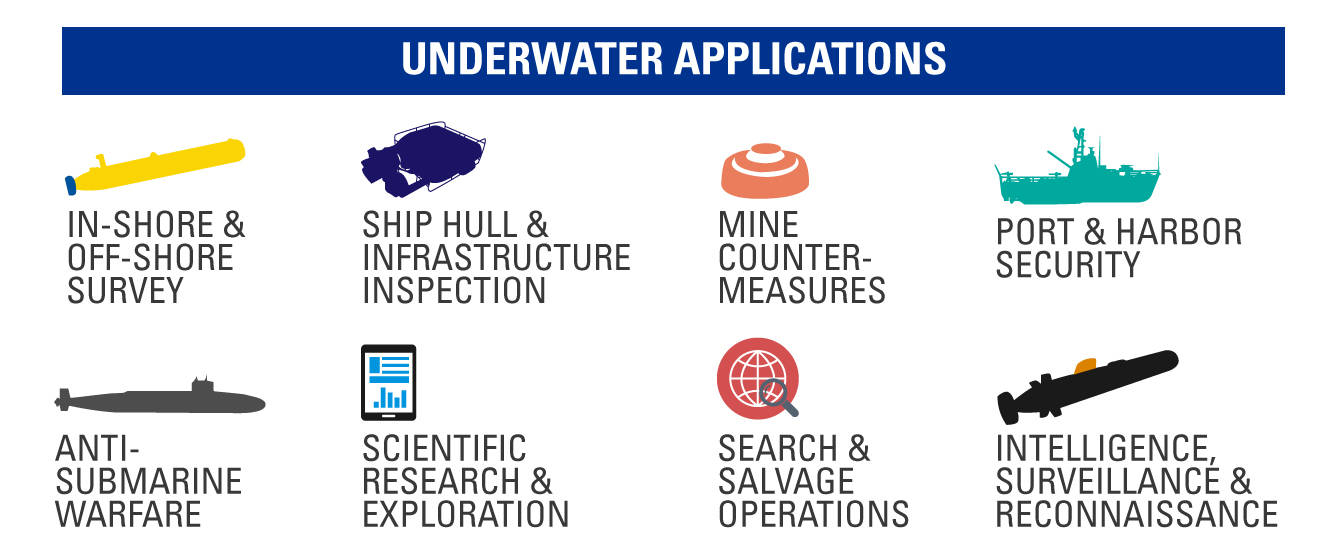 ---
Unmanned & Autonomous Underwater Vehicles
Bluefin SandShark
Low-cost and data driven, our latest 4.8 inch diameter AUV dives to 600 feet and multiple vehicles can work in parallel for large area, underwater missions.
Learn More
Custom Solutions & Services
We offer numerous base UUV and AUV designs and batteries that can be easily customized to specific mission and program requirements through combination of modular elements. We also offer expert engineering and marine operation services when your project could use an extra mind or hand.
Contact Us