External Referral Program
It takes world-class talent to make the world a safer place. That's why we're inviting you to help connect us with the people we need to create mission critical solutions for those who lead, serve, and protect the world we live in. We offer career paths that fit almost any area of expertise. Almost any background or interests. Almost any short- and long-term career goals. And sometimes the talent we meet comes from the talent we know.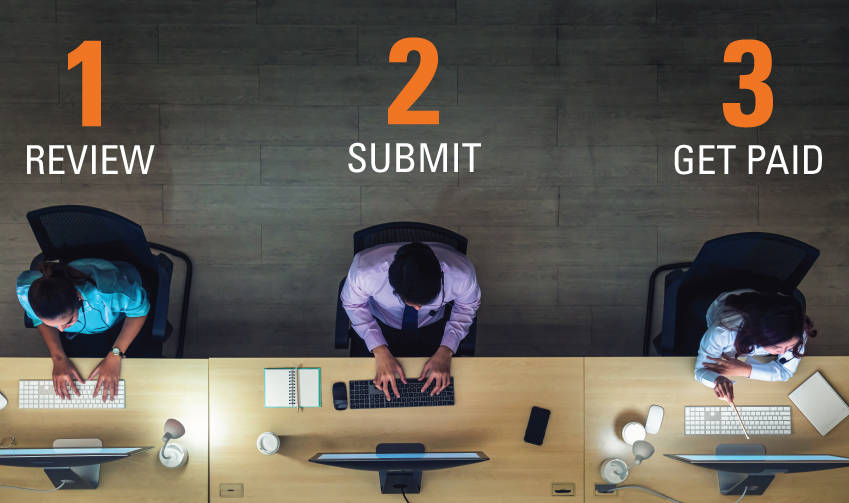 Earning a referral is easy...
1. Review our eligible open positions.
2. Submit the contact information along with your name and email address.
3. If we make the hire, you get paid.
Eligible Referral Opportunities - Up to $10K Referral Bonus
Annapolis Junction, MD
Required Clearance: TS/SCI with Full Scope Poly

Java Software Engineers
Reverse Engineers

Embedded Developers

Front-End Web Developers
Linthicum, MD
Required Clearance: Secret

Forensic Examiner
Software Developer
Huntsville, AL
Required Clearance: Top Secret
Make a referral & earn extra money
If you make a referral and we make the hire, we'll send you up to a $10,000 "Thank You." The more referrals you make, the more checks you can earn. At General Dynamics Mission Systems, we're committed to bringing the very best talent together to make sure we stay a step ahead.
Submit a Referral
External Referral Program Terms and Conditions
To receive a payment (herein "Referral Payment") pursuant to General Dynamics Mission System's (herein "GDMS")1 External Referral Program, you2 must comply with the terms set forth below.
1. Individuals eligible to participate - To be eligible to participate in this program, you must be an individual person (not a business entity) who is at least 18 years of age, a legal resident of the United States, and otherwise meet the qualifications set forth herein.
2. Individuals ineligible to participate - The following people/ entities are ineligible to participate:
Current employees of GDMS and their immediate family members

3

Employees of staffing or recruiting agencies or any other entity that GDMS would be required to pay for a referral absent this External Referral Program

Individuals who are prohibited from referring a candidate to GDMS pursuant to a non-competition or non-solicitation agreement or other restrictive covenant agreement or whose referral of a candidate (based solely on GDMS's determination) could expose GDMS to liability

Employees of the Federal government and employees of any state or local government
3. Ineligible candidates – An external referral payment cannot be earned for referring any of the following:
Individuals who have already applied to GDMS within the past twelve months

Individuals who have been a contractor, temporary worker, consultant or provided any service to GDMS as an employee of a vendor or subcontractor within the past twelve months

Individuals who are currently working on a contract with GDMS employees

Individuals who have restrictive covenants, such as non-competition or non-solicitation agreements, or any other agreement that, at GDMS's sole discretion, could prevent GDMS from hiring them

Candidates who have already been referred to GDMS by a GDMS employee or an external referral; in the event that more than one person refers a candidate, the person who refers first and otherwise qualifies will receive the payment

Self-referral

Former GDMS employee

Family member of a current GDMS employee
4. Payment terms
The External Referral Bonus program offers a one-time referral payment listed on the eligible requisition to person unaffiliated with GDMS, to attract, hire and retain the very best talent in the United States, provided that you are an eligible individual, and refer an eligible candidate to one of the positions of the identified campaign, and the following takes place:
GDMS hires the individual you referred for one of the eligible positions, GDMS will begin the process to payout your bonus to you upon the new hire's first day of employment.
You return a completed IRS Form W-9 as required

You complete the External Referral Profile Form and otherwise comply with all terms and conditions of this External Referral Program

The candidate that you referred acknowledges that you referred him or her prior to the candidate's acceptance of an offer
With respect to any payment you receive pursuant to this External Referral Program, you agree that you are solely responsible for paying appropriate state and federal taxes.
Process to refer candidates
Referral information will be submitted through Referrals.gdmissionsystems.com

Referrals submitted any other way, that do not include all of the required information, or that are not properly identified will NOT be eligible for the Program.

To be eligible for an external referral bonus, you must provide the following at the time of your initial submission:

Your full name and email address

The potential candidates' contact information to include: full name, city, state, and email address

The potential candidate's current job title

The potential candidate's resume (and other documents, if applicable)
Note: One candidate per submittal. If the referred candidate appears to be a match, we will contact him or her. The referred person must acknowledge that you referred him or her, and then we will ask him or her to apply online through the https://gdmissionsystems.com/careers.
Please email externalreferrals@gd-ms.com with any questions.
This agreement is governed by Virginia law without regard to choice of law rules, and you agree that any litigation that may arise related to GDMS's External Referral Program will be brought in Virginia.
You agree that GDMS's total liability related to the External Referral Program is your actual damages or $10,000, whichever is less.
Any external referral payment will be paid to you within thirty days after the completion of all requirements to make you eligible to receive the payment.
By participating in the External Referral Program, you agree to all terms and conditions of the program.
1. For purposes of these terms and conditions, GDMS includes any GDMS managed or affiliated company.
2. The term "you" refers to the individual who potentially could receive the Referral Payment.
3. An immediate family member refers to a parent, child, spouse, sibling, or individual who resides with you.
General Dynamics is an Equal Opportunity/Affirmative Action Employer that is committed to hiring a diverse and talented workforce. EOE/Disability/Veteran.