Supplier 360
NEW SUPPLIER MANAGEMENT PLATFORM IS NOW LIVE
General Dynamics Mission Systems Supply Chain Management Systems is pleased to announce the arrival of Supplier 360. This new tool combines supplier on boarding, supplier relationship management and supplier compliance in to one seamless workflow.
What are the benefits of this change?
General Dynamics Mission Systems now has one supplier platform, centralizing all supplier information in one location

S360 is certified FedRAMP High, confirming it is an incredibly safe and secure digital platform

Current suppliers can log into and edit their S360 profile at any time, allowing suppliers to keep their account and company contacts up-to-date

This web-based portal utilizes electronic communication and an automated workflow, which allows for easier access to information and process

Representation & Certifications are now digital, increasing speed and efficiency for processing

Supplier profile information is now searchable by all General Dynamics Mission Systems employees, allowing suppliers to be found in internal solution searches

Training Documentation
Security Requirements
Frequently Asked Questions
There should have been a link to our training materials at the bottom of you Supplier invite. But you can also find training instructions here: https://gdmissionsystems.com/about-us/suppliers/s360. There is an instruction for our New Suppliers and one for Existing Suppliers at the bottom of this page.
You most likely were not set up as a primary for the account. Please reach out to S360@gd-ms.com and we can correct this.
Be sure to click the pencil icon to the right of any field to open the screen for editing.
The address is probably in the process of being approved. Check back later. If it still isn't there, reach out to your GD POC via chatter or e-mail S360@gd-ms.com
We have updated the system so DUNS number is no longer required to submit. However, we do request that you apply for one, if possible. You can update the field later once you have received it. To request a DUNS number, go to https://www.dnb.com/duns-number/get-a-duns.html.
On you S360 home page, check of any completed task listed by clicking in the box next to the task. This should stop the emails.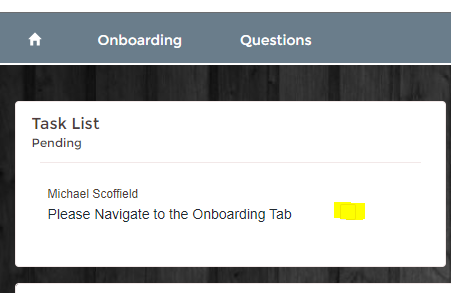 You should only make minor changes to existing addresses (ie. correct spelling, add suite #s etc). If you need to enter a completely new address, click the "Add Site" button because the new address will need to be approved. Be sure to remember to mark it as primary if it will be your new Primary address. If the old address needs to be deactivate, please contact your GD buyer or e-mail S360@gd-ms.com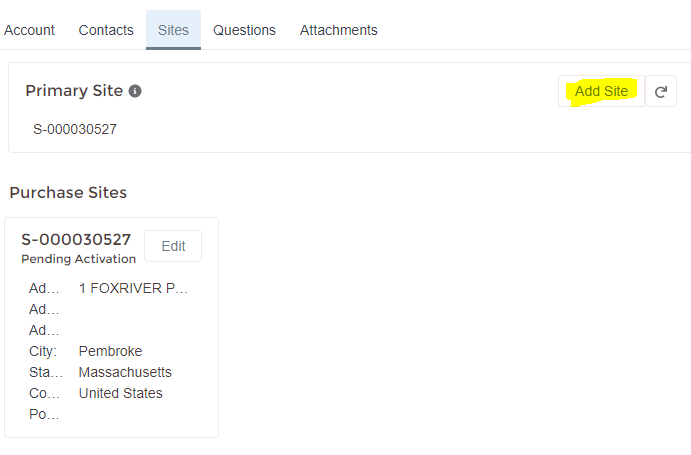 Yes! You can always log back into the system and update your information as needed.
The SEC requires us to report annually if we have conflict minerals in our product. We are required to check with our supply base in order to be able to do this. These questions help us fulfill this requirement. Conflict minerals include tin, tantalum, tungsten and gold. If any of these are in the product being provided we need to know where they originate from. The onboarding question has options for when it is not applicable too. Please certify to one option and select NA for all other's. The options are:
NO 3TG MINERALS SOURCED FROM COVERED COUNTRIES
3TG MINERALS SOURCED FROM COVERED COUNTRIES, BUT ARE NOT CONFLICT MINERALS:
CONFLICT MINERALS SOURCED FROM COVERED COUNTRIES:
NOT APPLICABLE (NO 3TG IN MATERIALS OR PRODUCTS):
NOT APPLICABLE (SERVICES PROVIDED ONLY):
An Email address is required to send your account activation message to. Below are a places where you can create an email address:
Yahoo
Outlook