Military Aircraft Radomes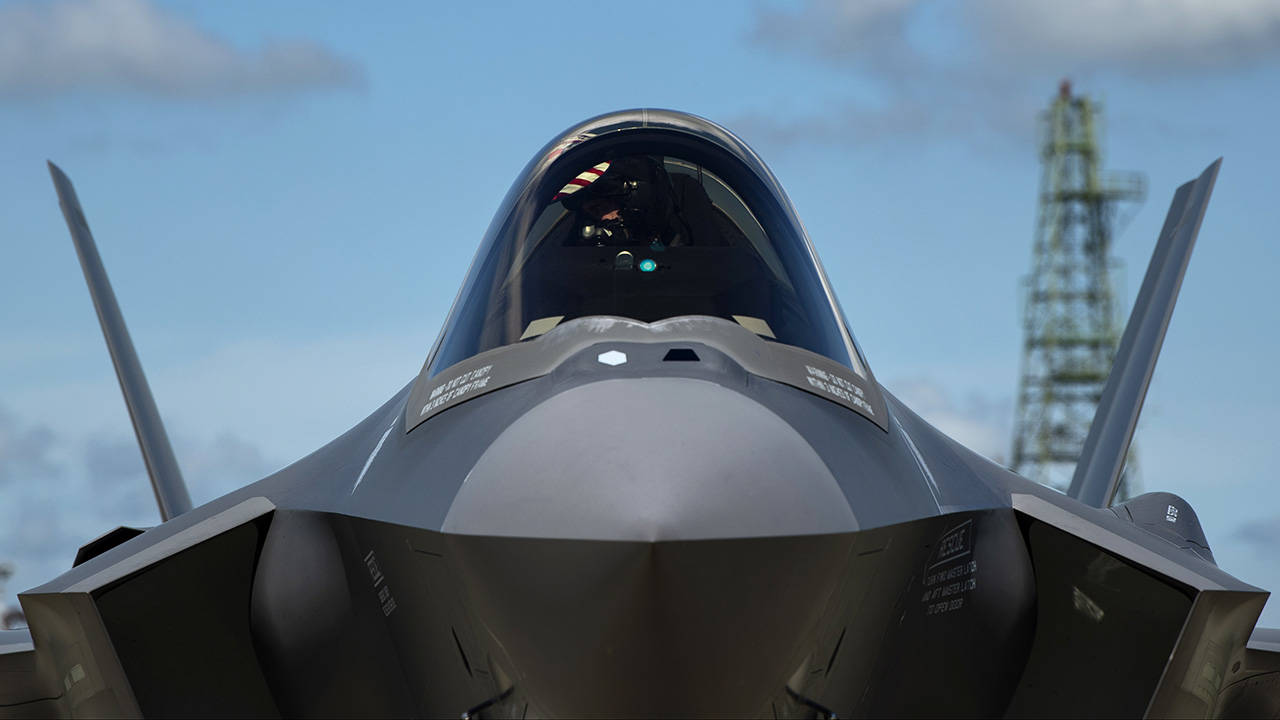 The Most Multi-band Radomes in Flight
General Dynamics has produced tens of thousands of radomes for more than 25 military aircraft platforms and pods in the areas of Airlift, Bomber, Cargo, Electronic Warfare, Fighter, Reconnaissance and Strike.
---
In The News: Bruce Rush Discusses The F-16 Wideband Radome's Function, Capabilities & Design
Features
General Dynamics produces fire control nose radomes for a majority of the US military fixed wing fighter and strike aircraft including wideband radomes for the most advanced Active Electronically Scanned Array (AESA) radar systems. Other military applications include data link, electronic counter-measures, electronic warfare, SatCom and other specialized uses.
Key Capabilities:
Electrical (RF) design/analysis
Structural design/analysis
Lightning direct effects protection
Mechanical design
Tool design
Material and process engineering
High precision machining
Radio frequency (RF) testing
Non-destructive testing (NDT)
Repair
Radome Qualification Experience
Material Allowables
Static Loads
Mechanical Shock & Vibration
Fatigue
Bird Strike
Low Velocity Impact Damage (LVID)
Fluids Resistance
Rain Impact/Erosion
Lightning Protection
Other Environmental Qualification
Electrical (RF) Performance
Supplemental Type Certification
Facilities
Approximately one million square feet of manufacturing space in Marion, Virginia n Indoor and outdoor RF test ranges
Large autoclaves (up to 11 feet in diameter and 50 feet in length)
FAA Repair Station Certification Number VQBR980L
Platform/Radome Examples
Fighter/Attack

F-35
F/A-18
F-16
F-15
F-20
F-14
F-5
F-4
F-111
AV-8B
A-4
Mirage III
L-159

Bomber
Cargo
Electronic Warfare

EA-18G
EA-6B
Next Gen Jammer Pod
AN/ALQ-99 Pod

Reconnaissance
Battle Management Command and Control (BMC2)
---