TACLANE-C100 Non-CCI Suite B Encryptor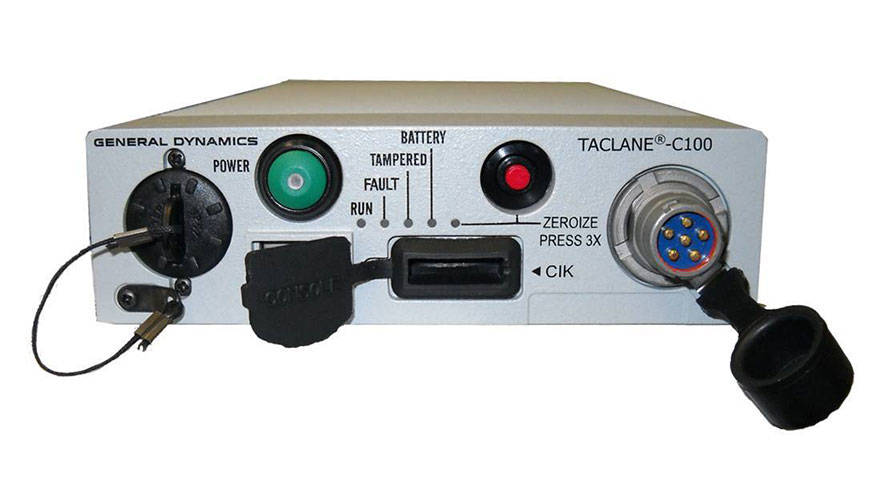 Ruggedized Full Bandwidth Non-CCI Encryptor
The TACLANE®-C100 Encryptor protects information classified Secret and below for both strategic and tactical environments. The TACLANE-C100 is designated as a Suite B, Cryptographic High Value Product (CHVP) which means it does not have the burdensome handling requirements of COMSEC equipment. The C100 is ideally suited for forward deployed operations where there is a high risk of equipment loss, as well as Critical Infrastructure and Key Resources (CIKR), and regulated industry. The C100 enables increased interoperability among U.S. government, military and NATO networks.
NEW TACLANE-C175N – COMING SOON!
The new TACLANE-C175N CHVP Encryptor is bridging the need for high assurance Type 1 certified security and interoperability with COTS Handling and End User Devices.
---