TACLANE-Nano (KG-175N) Encryptor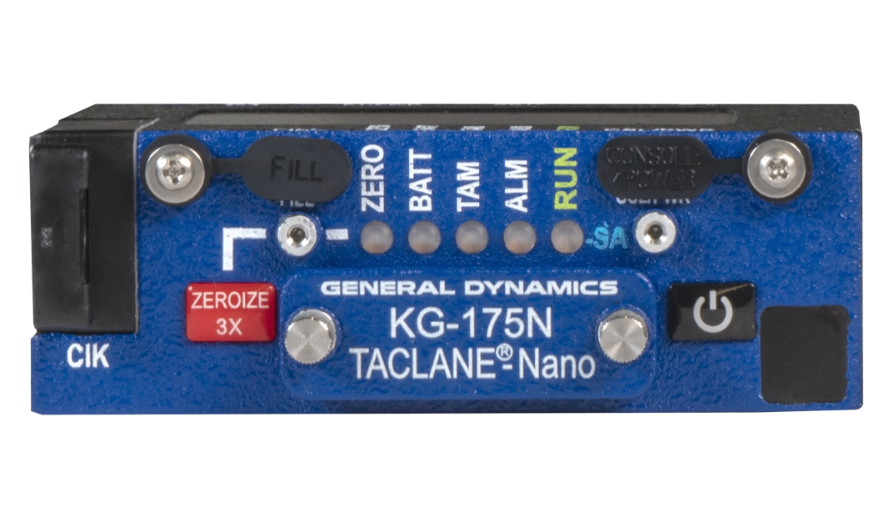 Smallest, Lightest Certified HAIPE® For Secure Tactical Communications
Extremely compact and mobile, the new TACLANE-Nano (KG-175N) provides end-to-end Type 1 encryption in the smallest, lightest and lowest power configuration of any HAIPE device available today. The TACLANE-Nano is designed with the latest in crypto modernization technology to provide high assurance protection of voice, video and data classified TS/SCI and below at 200 Mb/s aggregate throughput and is MIL-STD-810G ruggedized to withstand the rigors of any tactical mobile environment.
New independent government test lab results show TACLANE-Nano approaches 200 Mb/s aggregate throughput providing the high bandwidth needed in the smallest form factor and is a modern replacement for legacy fast Ethernet encryptors.
The TACLANE-Nano Inline Network Encryptor (INE) is NSA CERTIFIED and can be purchased today via multiple procurement vehicles and channels. Click here to request our white paper on the advantages of high assurance Type 1 solutions.
Ideal Applications
Remote/Mobile Office and Telework
Executive Communication and Flyaway Kits
Dismounted and Soldier Worn
---
See It In Action
NEW TACLANE-C175N CHVP – NOW AVAILABLE!
The new TACLANE-C175N CHVP Encryptor is bridging the need for high assurance Type 1 certified security and interoperability with less stringent, non-CCI handling.
TACLANE-Nano Adapter Module 360 View
New TACLANE®-Nano (KG-175N) Adapter Module (for KG-175D) eliminates need for logistical changes and rewiring to existing mounting, shelving or enclosure configurations providing a cost-effective TACLANE-Micro (KG-175D) replacement option.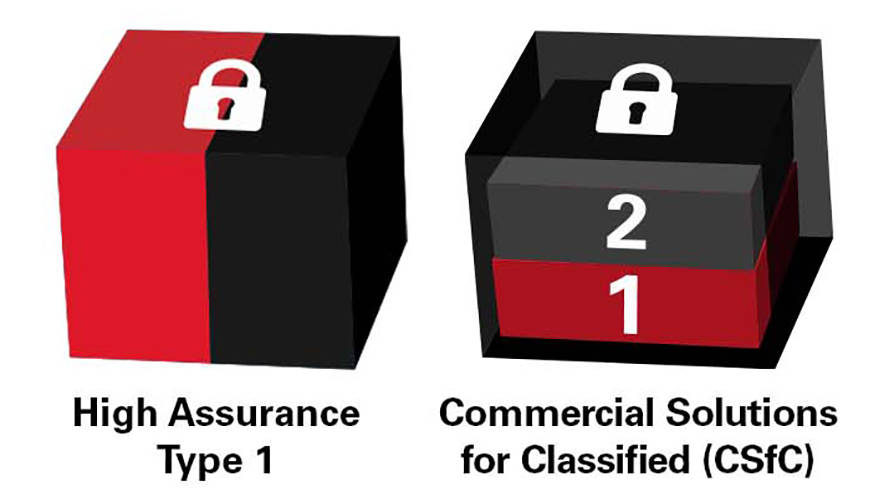 TEST YOUR SECURITY SOLUTIONS KNOWLEDGE
It is commonly assumed that high assurance Type 1 and Commercial Solutions for Classified (CSfC) are interchangeable from a capability and requirement satisfaction perspective, but in fact there are many differences that affect their operational security, utility, lifecycle logistics and maintenance costs that you should consider when choosing a security solution.
A GUIDE TO CHOOSING THE RIGHT SECURITY SOLUTION
TEST YOUR SECURITY SOLUTION KNOWLEDGE
---