TACLANE Universal Rack Mount Shelf Kit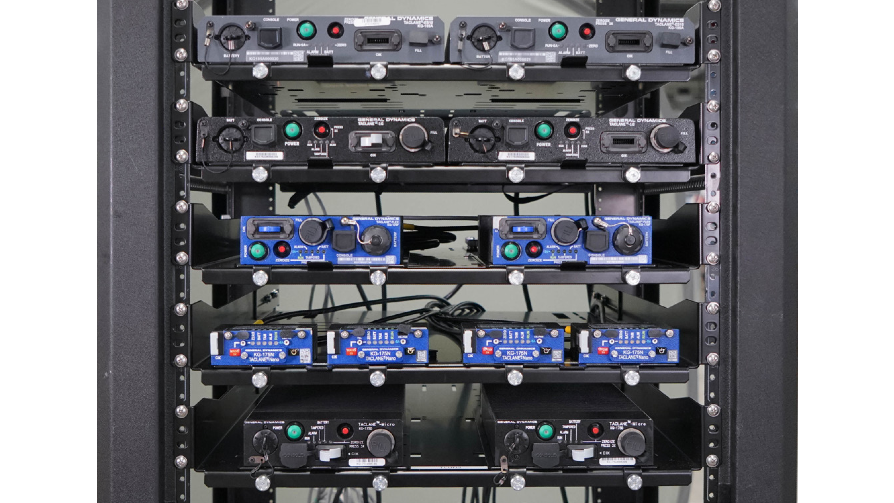 An Upgrade to the Traditional 19-Inch Rack
Specifically designed for use with TACLANE®, ProtecD@R® and TACDS® solutions
General Dynamics Mission Systems introduces the new TACLANE Universal Rack Mount Shelf Kit. Easily installed in a standard rack in any IT closet, this rack mount shelf includes adjustable ears for full extension of up to 24-30 inches and includes hardware to securely hard-mount a combination of TACLANE encryption devices and power supplies. The rack mount shelf kit accommodates options for Quick Disconnect Accessory Trays in various sizes to support the easy and quick removal of encryption devices and power supplies to and from the tray, with a Locking Mechanism Feature for an added layer of security for mounted devices. The TACLANE Universal Rack Mount Shelf Kit is a TACLANE Approved Product and has been specifically designed, tested, and validated by General Dynamics for use with TACLANE devices as well as the ProtecD@R Multi-Platform (KG-204) encryptor and TACDS Tactical Cross Domain Solutions.
---
See it In Action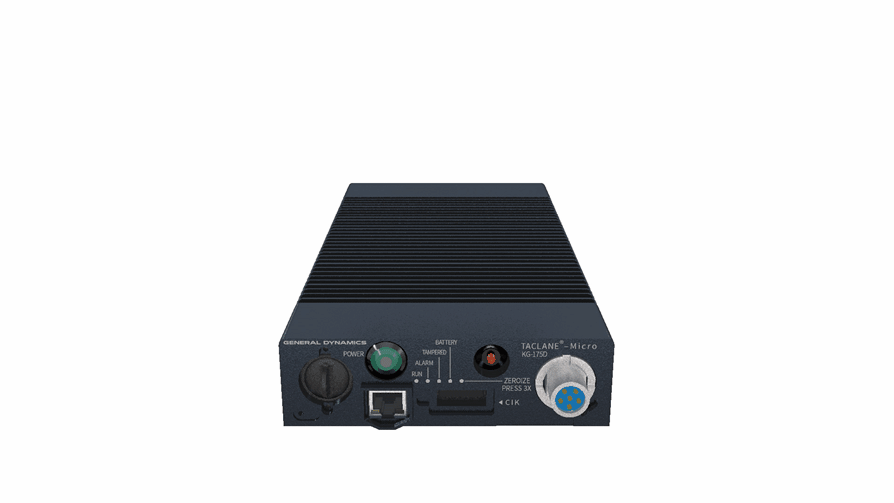 FEATURES
1.5U Shelf Kit
Adjustable Ears; Adapts to 24"-30" Depths
Specially designed for TACLANE, ProtecD@R and TACDS product lines
Holes for hard mounting devices and power supplies
Multiple slots for cable management systems
Sturdy Design prevents bowing
Includes INE mounting hardware
Optional Quick Disconnects for devices and power supplies
Literature
Pricing
For Pricing and information, please contact us.
Technical Specifications

Size

1.5U (EIA Standard)

2.59" H x 19" W x 18.80"

Weight

TACLANE Universal Rack Mount Shelf Kit – 12 lbs

Large Quick Disconnect Accessory – 2.4 lbs

Medium Quick Disconnect Accessory – 1.8 lbs

Small Quick Disconnect Accessory - .5 lbs

Power Supply Quick Disconnect Accessory - .8 lbs

Environment

Designed to MIL-STD-810G; 901D

Optional Accessories

The TACLANE Universal Rack Shelf accommodates a combination any (2) of the Large, Medium or Small Quick Disconnects plus (2) Power Supply Quick Disconnects.

TACLANE Universal Rack Mount Shelf – Large Quick Disconnect Accessory

Supports (1) TACLANE-ES10 or TACLANE-1G encryptors per tray

TACLANE Universal Rack Mount Shelf – Medium Quick Disconnect Accessory

(1) TACLANE-FLEX/Micro/C100 encryptors, (1) ProtecD@R Multi-Platform (KG-204) or (1) TACDS-LP devices per tray

TACLANE Universal Rack Mount Shelf – Small Quick Disconnect Accessory

(2) TACLANE-Nano or TACLANE-C175N encryptors per tray

TACLANE Universal Rack Mount Shelf – Power Supply Quick Disconnect Accessory

Each Power Supply Quick Disconnects supports any of these products: TACLANE-ES10/1G/FLEX/Micro/C100/Nano/C175N, ProtecD@R Multi-Platform (KG-204) and TACDS-LP
Dynamic Connections is Back
Registration Closes March 24 for U.S. Attendees and February 21 for International (FN FVEY) Attendees
REGISTER NOW
---