Expeditionary Fast Transport (EPF)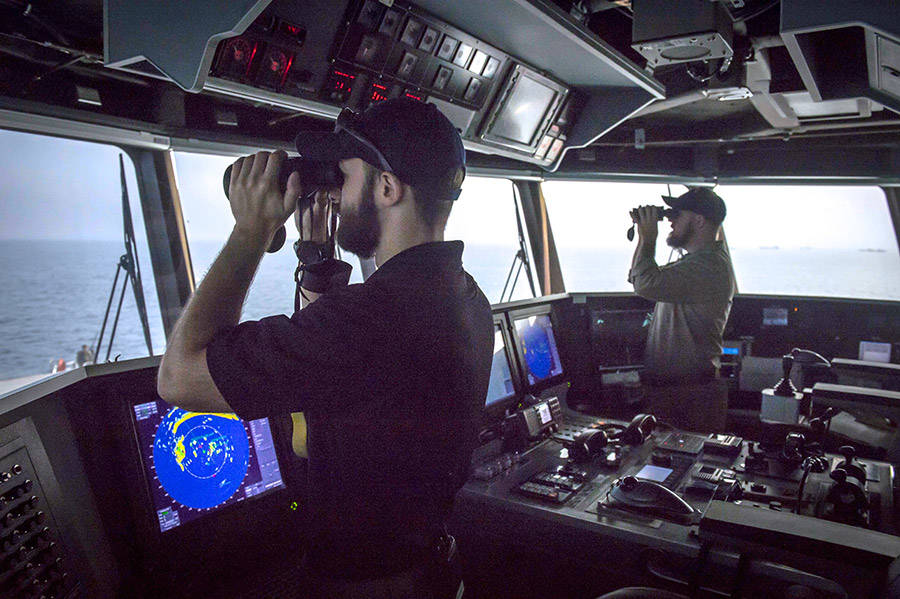 Integrating the EPF's Whole Ship Electronic Systems
General Dynamics Mission Systems, as a subcontractor to Austal, provides computing infrastructure and mission systems integration for the Expeditionary Fast Transport (EPF) program, which supports U.S. soldiers and sailors in traditional logistics missions, humanitarian support projects, disaster response and maritime law enforcement activities.
---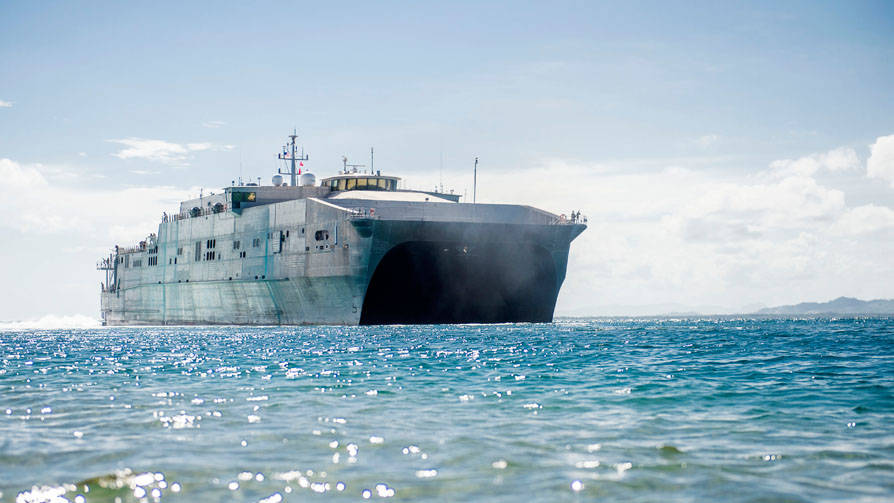 Versatile, Fast and Maneuverable
The Expeditionary Fast Transports are catamarans designed to be fast, flexible and maneuverable even in shallow waters, making them ideal for transporting troops and equipment quickly within a theater of operations. The ships are also capable of supporting humanitarian relief efforts, operating in shallow waters and reaching speeds in excess of 35 knots fully loaded.
Download Expeditionary Fast Transport Flyer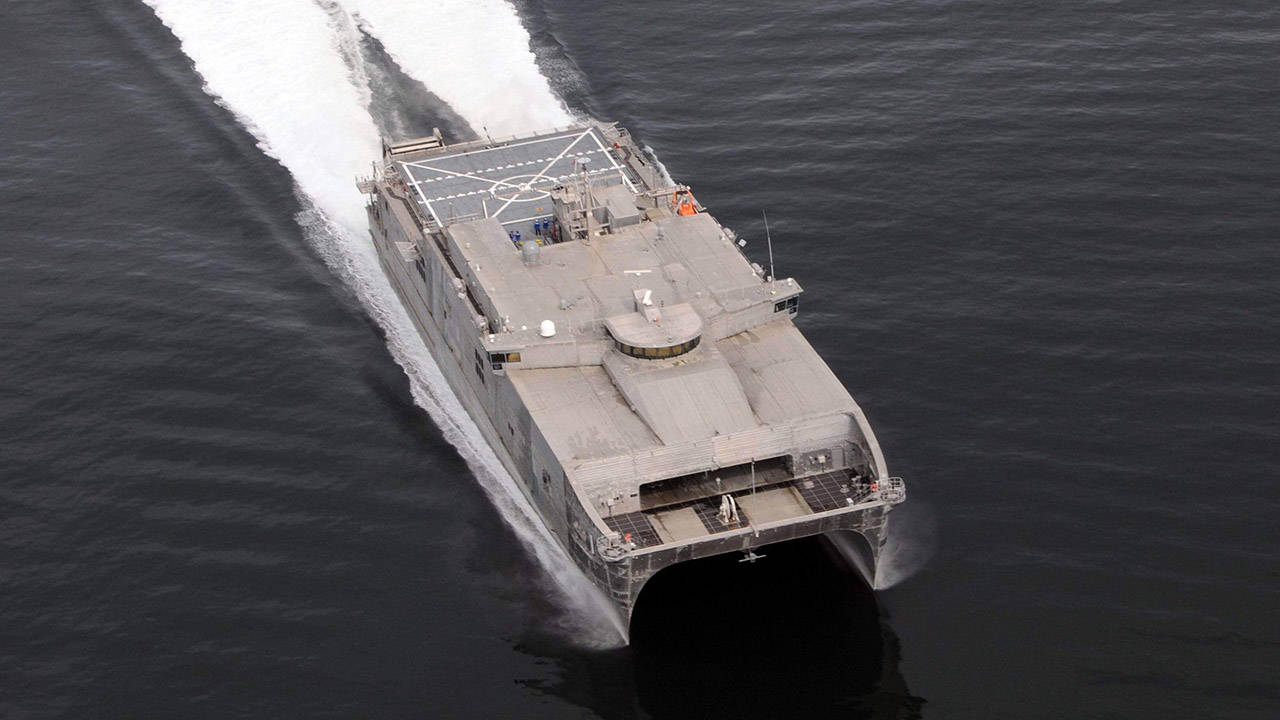 Built on General Dynamics Technology
General Dynamics Mission Systems designs, integrates and tests the Expeditionary Fast Transport's electronic mission systems, including the backbone computing infrastructure, internal and external communication, electronic navigation, aviation and armament systems. Our capabilities are enhanced by our integration experience and innovative computing infrastructure deployed on the Littoral Combat Ship program.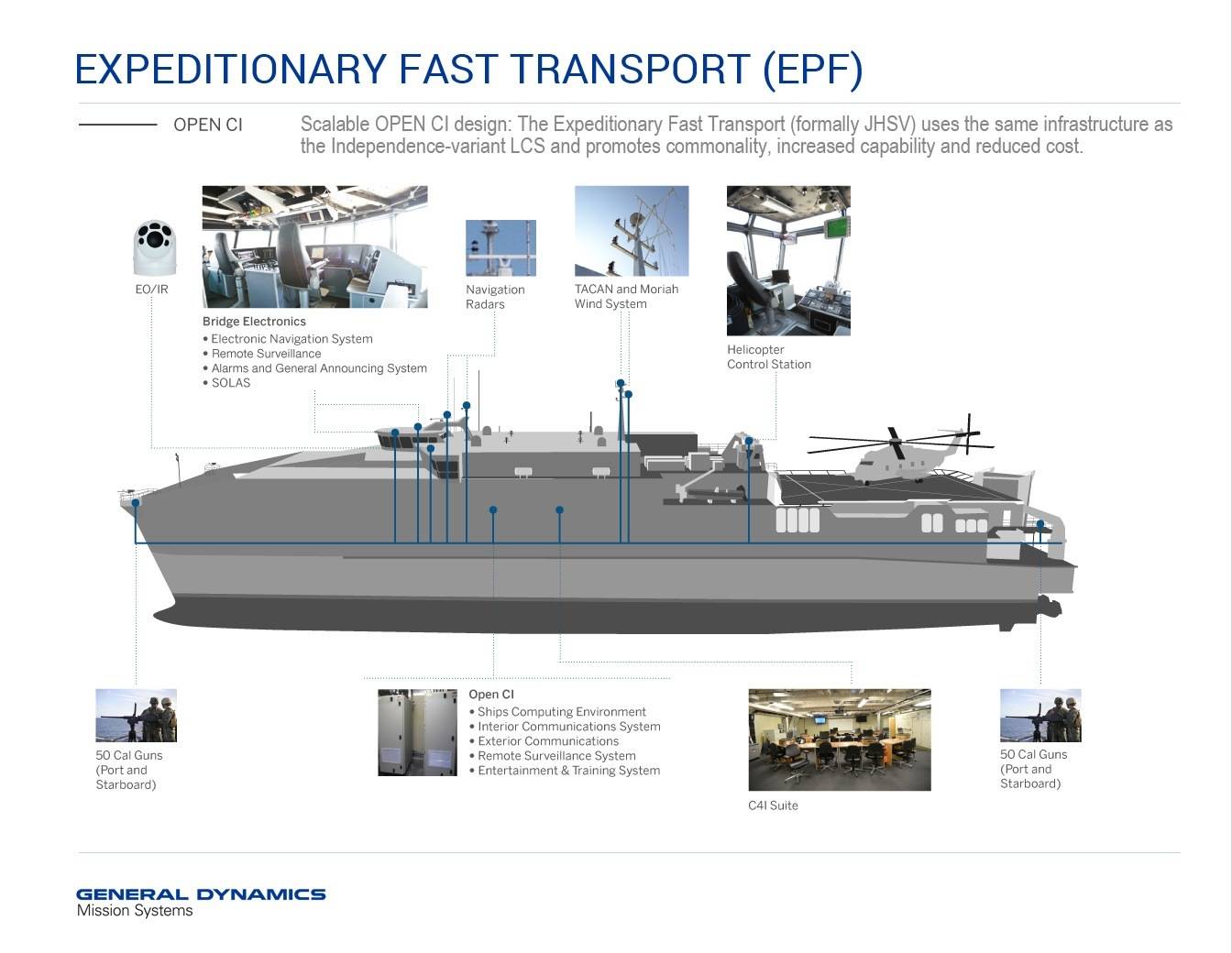 ---