The U.S. Navy's F/A-18 Super Hornet can reach speeds up to Mach 1.8, fly as high as 50,000 feet and precisely land on a moving aircraft carrier. This multi-purpose strike fighter is a critical part of the Navy's arsenal and is used during their Fighter Weapons School, also known as TOPGUN.
On board the F/A-18 Super Hornet is a pair of General Dynamics' Advanced Mission Computers (AMC), which serve as the nerve center of the fighter. The AMC processes and displays mission data in the cockpit, providing the pilot with an enhanced ability to see and control the battlefield.
From advanced fiber optics to the heads-up displays and sensors, almost everything in the cockpit is managed by the AMC. The information processed by the mission computer assists pilots with identifying friendly aircraft, conducting safe landings, and providing increased visibility in difficult flying conditions.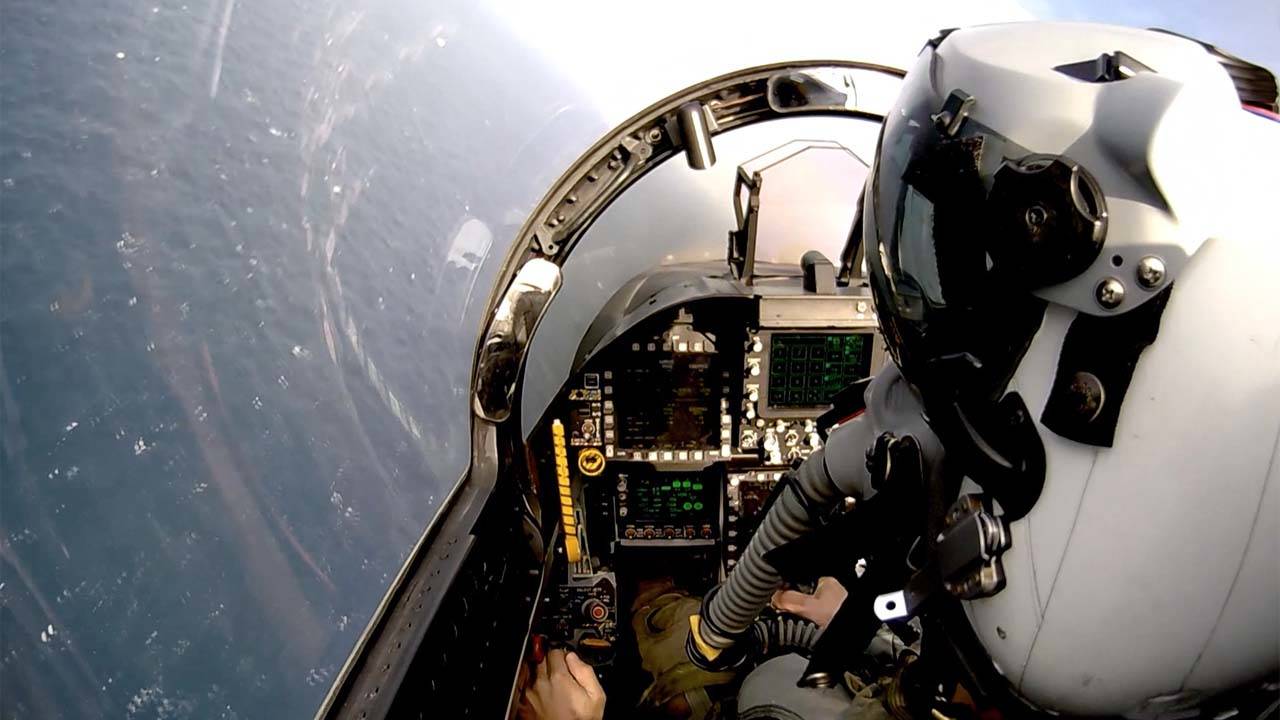 Our Advanced Mission Computer powers the F/A-18 Super Hornet's cockpit and heads-up displays, providing pilots with an enhanced ability to see and control the battlefield. (Image Credit: U.S. Navy)
---
The rugged AMC is designed to operate in the extreme environmental conditions required by today's high-performance fighter aircraft. Since 2002, the engineering and manufacturing teams at our Bloomington, Minnesota facility have produced and rigorously tested over two thousand F/A-18 mission computers for the U.S. Navy.
"General Dynamics provides mission computers to every F/A-18 ever built. These highly reliable mission and display processing systems provide warfighters with extraordinary levels of mission effectiveness now and into the future." - Carlo Zaffanella, Vice President & General Manager of Maritime and Strategic Systems.
The latest version of the AMC will support the F/A-18 Block III's advanced cockpit system, which includes a touchscreen display that will enable the pilot to better see and track long-range targets.