Ground-to-Air Radio Systems
Trusted Globally For Reliable Ground-to-Air Communications
Since 1992 our Air Traffic Control (ATC) radios have provided clear, reliable, ground-to-air communications to meet the dynamic communication requirements of air traffic control centers, commercial airports, and military air stations and range installations. With over 15,000 radios delivered, they are the first radios deployed in the National Airspace System (NAS) to support VoIP global standards, and have quickly become the preferred choice of the FAA and DoD to replace legacy radios.
Subscribe to our Radios Newsletter
---
Introducing the New URC-300™ Line-of-Sight Transceiver
Our new URC-300 line-of-sight transceiver improves ground-to-air communications and is specifically designed to enable customizable future enhancements to fit your mission.
It is smaller and lighter than the URC-200™ with significantly improved RF performance and 8.33 KHz compliance to provide clearer communications in congested and international environments.
Learn More About The URC-300
CM-300/350 (V2) Air Traffic Control Radios
Air Traffic Control (ATC) radios need to keep pace with the demanding volume of air traffic. Knowing that your ATC radios can perform well in a high stress environment helps to make your job a little less stressful.
Learn More
Simulcast System for Ground to Air Radio Communications
Watch how our Simulcast System expands radio coverage and provides a scalable solution to resolve your ground to air coverage gap issues.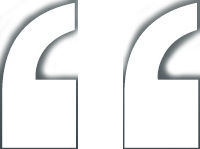 The General Dynamics CM-300 series ATC radios have had a profound effect on our ability to communicate.
Reliable, clear, dynamic.
Gary Westfal, Senior Program Manager
Air Traffic Control Requirements and Resources, USAF Special Operations Command
Unmatched Reliability
According to the latest FAA Fielded Reliability Report, the CM-300/350 V2 radios average over 400,000 hours Fielded Mean Time Between Failure (FMTBF) across 266 operational terminal sites monitored, making them one of the most reliable ATC radios in the world.
View Full Infographic