Training & Simulation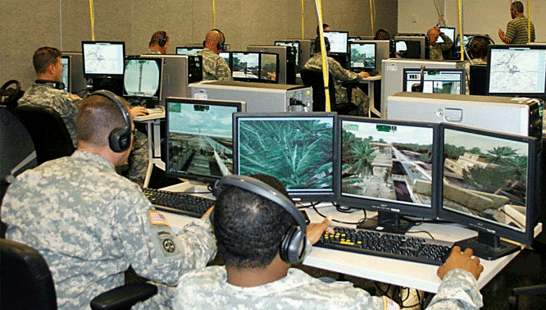 Improving Readiness and Enhancing Performance
From classroom and live training to testing of products on combat air ranges to simulating opposing forces, our industry-leading experts bring over 30 years of experience in building trusted solutions for the most demanding customers. Experience that includes analyzing, designing, developing and integrating content in live, virtual and constructive environments (LVC) to help you achieve improved readiness and enhanced performance - all while reducing cost.
---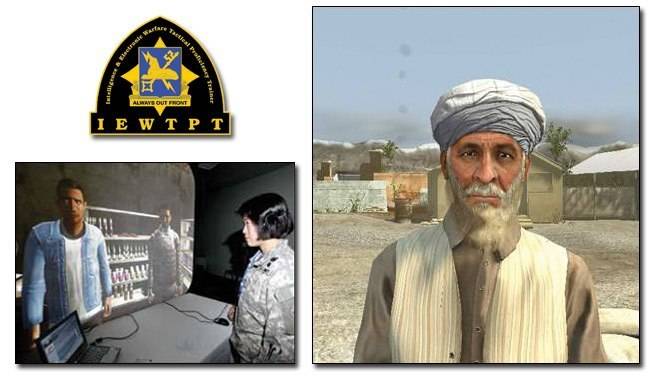 Intelligence and Electronic Warfare Tactical Proficiency Trainer
The Intelligence and Electronic Warfare Tactical Proficiency Trainer (IEWTPT) is the U.S. Army's only simulation system dedicated to training military intelligence analysts in critical wartime skills. Tactical Military Intelligence (MI) units need a means to simulate an opposing force on their ground stations and provide the soldiers operating the Intelligence and Electronic Warfare (IEW) systems a realistic picture of the battlefield. Using this realistic picture, soldiers can conduct analysis, write and file reports, change tasking of the sensor vehicle and do any of the tasks that could be done on the IEW system receiving real-world data. When integrated into a large-scale exercise driven by a constructive simulation, the MI soldier provides man-in-the-loop analysis to the intelligence battlestaff, which in turn will result in increased realism for the training audience.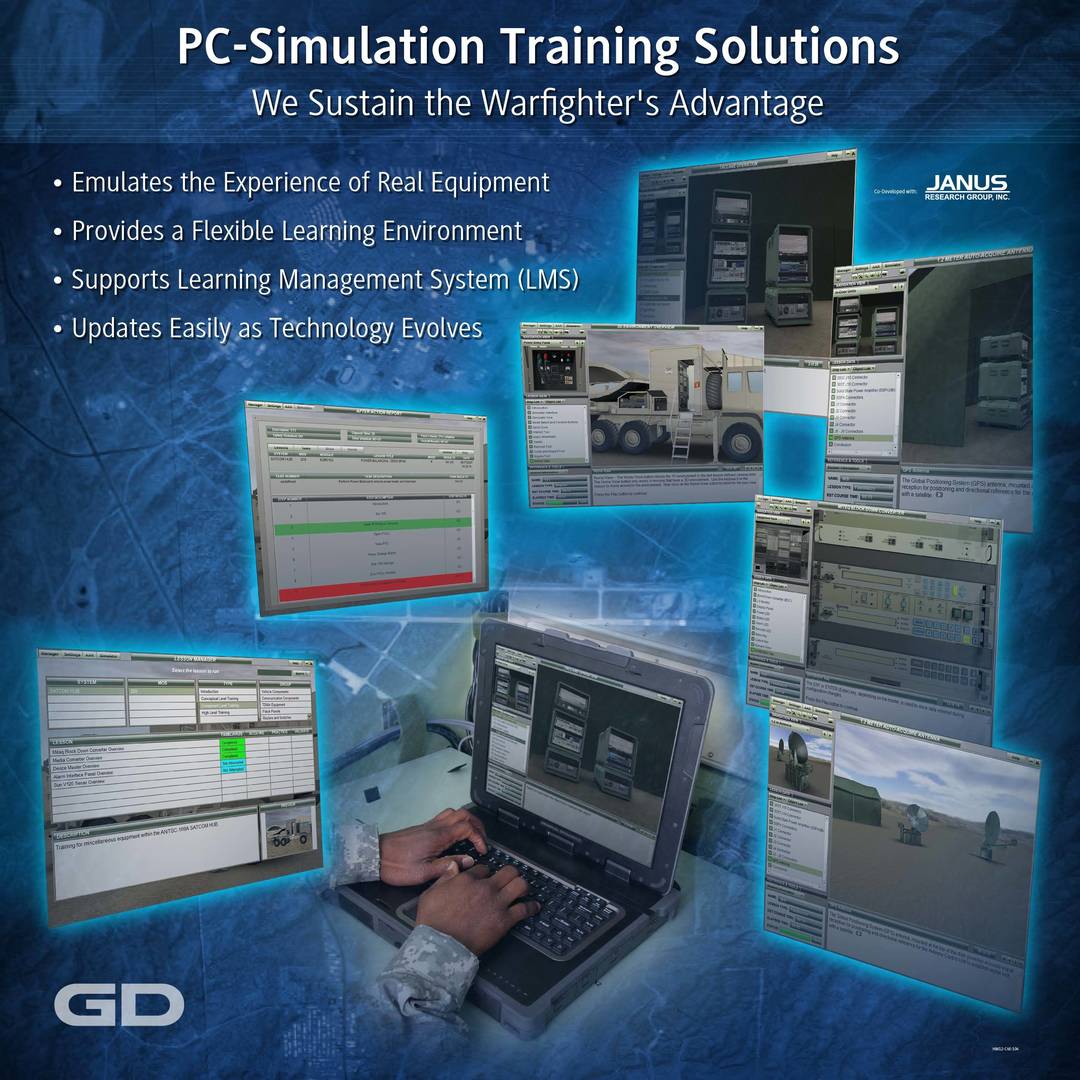 PC-Simulation Training Solutions
Collaborating with JANUS Research Group, Inc. we have created the Netcentric Simulation Training System (NSTS). This dynamic solution provides a distributed, simulation-based, system of systems networked training environment for individual and collective tasks including the operation, maintenance and management of networked equipment and environments. NSTS operates in a standards-based, High Level Architecture simulation environment and is Sharable Content Object Reference Model (SCORM) compliant.
Live Training Transformation (LT2) Product Line
In 2009, General Dynamics received the Consolidated Product-Line Management (CPM) contract from the Army's Program Executive Office for Simulation, Training and Instrumentation (PEO STRI), Project Manager for Training Devices, to consolidate the management of the Army's LT2 product line. The scope of the LT2 live training systems include more than 150 training ranges worldwide, with training that scales from individual soldiers up to and including full brigades participating in live force-on-force and force-on-target training.
To date, LT2 and the General Dynamics' CPM solution, working with experts in the fields of product line engineering and live training development, has delivered more than $746 million in cost savings to the Army.