Our Pittsburgh, PA Office
Home of the Viz Center of Excellence
The mission critical systems we deliver are a direct result of the smart and innovative thinking by our people. Want to join our team?
Remote and Hybrid roles available.
See What You Think
Home to the Viz Center of Excellence, the General Dynamics office in Pittsburgh, PA specializes in helping our customers better visualize their data in a way that complements how the human brain processes information. Founded by Carnegie Mellon researchers, designers and technologists, our team uses a human-centered design approach to develop software for visual analytics, decision support, collaboration, augmented and virtual reality.
---
What We Do in Pittsburgh
We are a passionate, close-knit group of inter-disciplinary thinkers and doers. We make software that interactively visualizes data. We make software that enables massive collaboration. We make software that is making a difference all over the world, and we do it from our cozy-casual office here in Pittsburgh.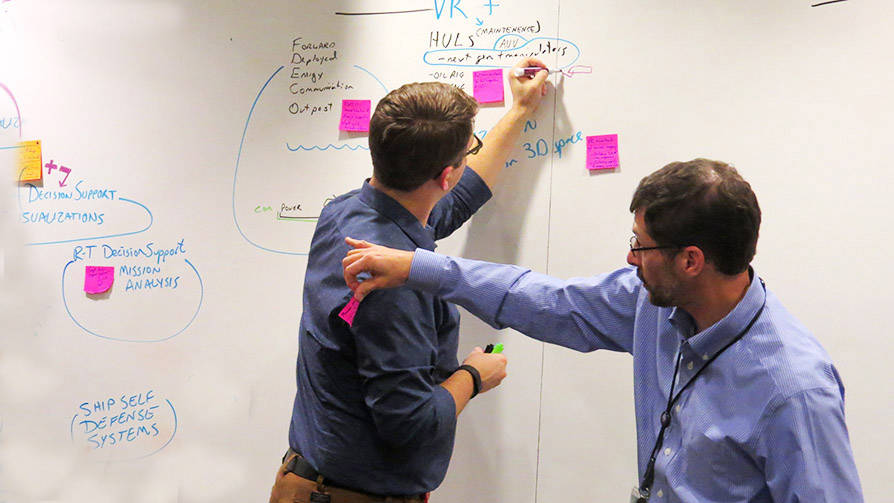 Seeding Innovation
We don't just talk about innovation. We innovate. We use a process that takes ideas - maybe even your ideas - from Post-it notes on a whiteboard to fully developed software solutions used by thousands of soldiers in the field.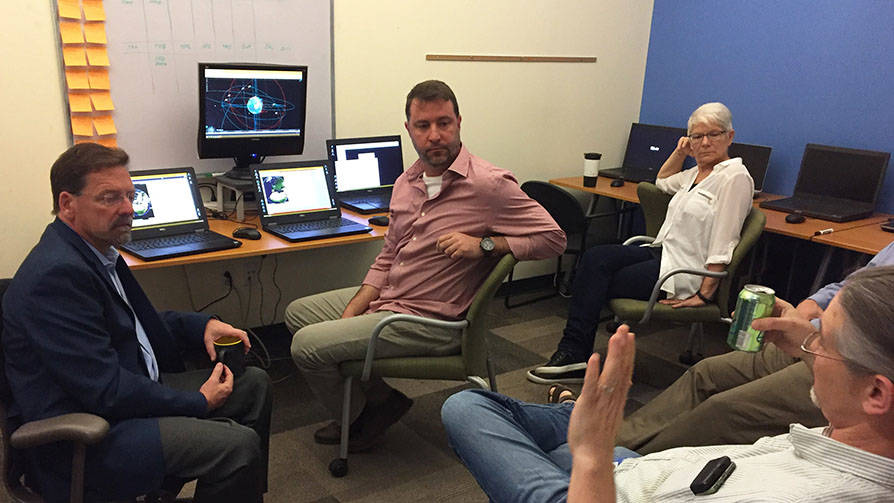 Work Across All Domains
From deep space to cyber space, our specialized teams work hand in hand with operational subject matter experts to create the best solutions to the toughest national security challenges.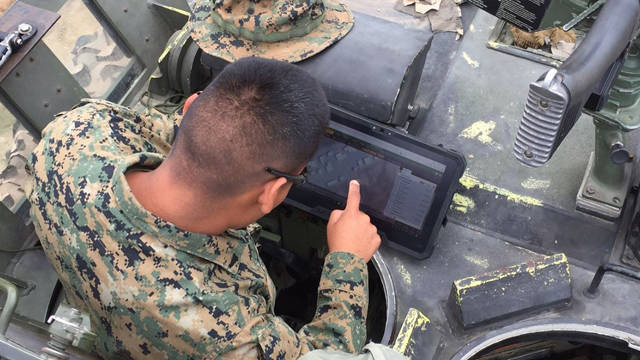 Human-Centered Design
Our approach to creating solutions focuses on the actual needs of the end user from the very beginning of the design process. We are not satisfied until we create software that is functional, efficient and easy-to-use.
Spotlight: Software Engineering
The problems we solve are deeply technical, challenging, and fun. Our culture encourages cross-discipline interaction where everyone gets involved from requirements and design all the way through development, testing and maintenance.
The status quo doesn't cut it. We are continually updating our tech stack to stay at the cutting edge of technology. This keeps our applications snappy and scalable, keeps development exciting and allows our software engineers to make use of the latest software development best practices.
A sample of our work:
Our Culture
Our state-of-the-art solutions are a direct result of the innovative thinking by our people, affectionately known as "Vizzers."
We believe that great solutions require great design and great engineering.
We employ an interdisciplinary and iterative approach that focuses on understanding and meeting human needs—the essence of human-centered design.
When we work with customers, our interdisciplinary teams make frequent, rapid prototypes and foster deep engagement with users.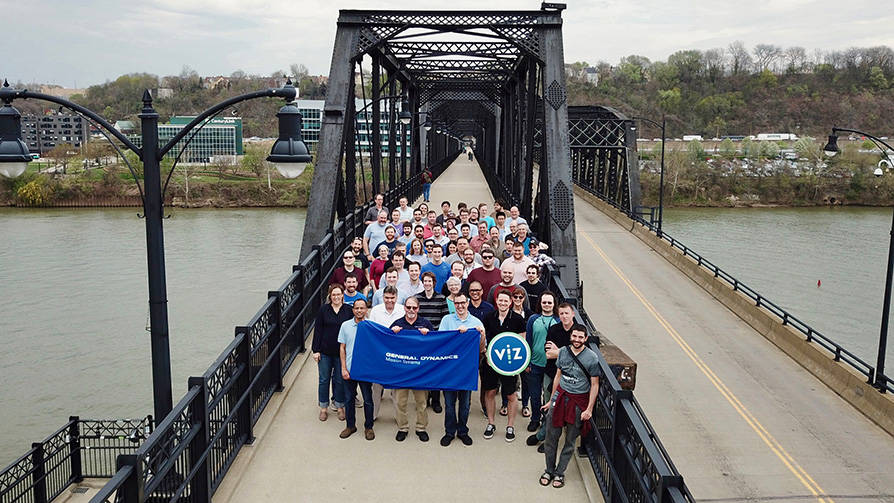 Location
General Dynamics Pittsburgh facility is located on the city's trendy South Side, a short distance from downtown.
Ranked one of the most livable cities in America, and the most affordable city in the world, the "Steel City" has seen its predominant industries change over the past several decades. Technology centers and medical research facilities have replaced coal barges and blast furnaces, making Pittsburgh a rejuvenated hub for advancement.
Pittsburgh's cuisine isn't just pierogies and Primanti's. Our vibrant foodie and bar scene has been ranked among the best in the country. Pittsburgh also provides residents and visitors professional and college sports entertainment, as well as cultural offerings such as the U.S. National Aviary and the Andy Warhol museum.
Interested in becoming a Vizzer?
Do you like knowing that your work has life-saving value?

Do you like the squeak of dry-erase markers, lively debate about a user's optimal experience, or the autonomy to accomplish your goals as you see fit?

Do you like the kind of day where you learn so many new skills that your brain feels like it just ate Thanksgiving dinner?
Vizzers are smart, creative, and fun people that want to make a difference. Sound intriguing?
We hire in the following areas: software engineering, systems engineering, information design, project management, technical writing, and technical support.