TACLANE-Micro (KG-175D) Encryptor
The World's Most Widely Deployed HAIPE Encryptor - Now Advanced Cryptographic Capabilities (ACC) Compliant
TACLANE-Micro is the most widely deployed High Assurance IP Encryptor (HAIPE) and Crypto Modernization Compliant encryptor. The Micro is field proven and reliable to withstand both tactical and strategic environments.
New R4.3 software upgrade provides modernized cryptographic algorithms to defend against advanced cyber threats and Key Management Infrastructure (KMI) Over-the-Network Keying (OTNK) support for faster, simpler and safer operations.
Are you Ready for Crypto Modernization?
TACLANE-Micro (KG-175D) users have several options to consider when planning to modernize network and crypto equipment. Our INFOSEC Team is here to help you decide the best option.
CONTACT US
Secure Mobile Communications at the Tactical Edge
Introducing TACLANE®-Nano: The Smallest, Lightest Certified HAIPE® for Secure Tactical Communications
TACLANE-Nano is the new small form factor addition to the TACLANE family of HAIPE encryptors. Offering 200 Mb/s aggregate throughput and power options, the Nano provides end-to-end secure voice, video and data in mobile environments.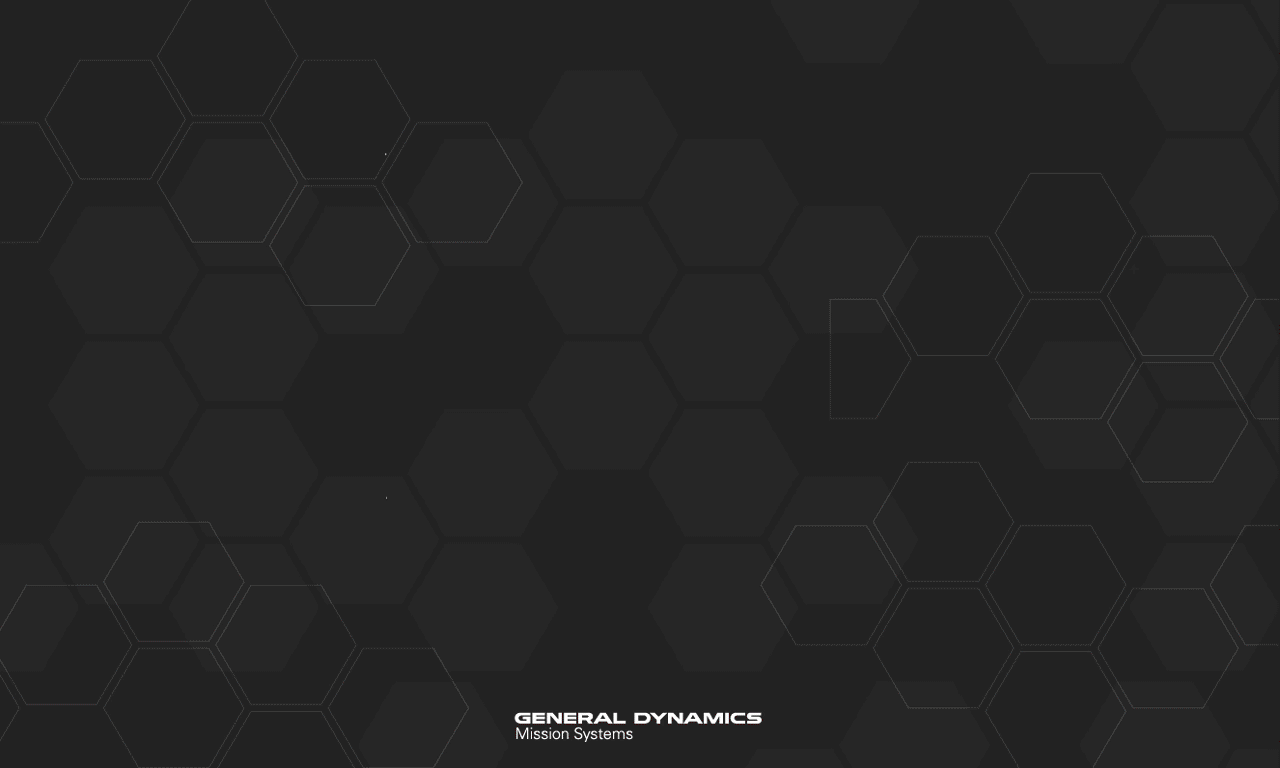 The Next-Gen Crypto Modernization Solution is Here!
It's Time to Transition to TACLANE®-FLEX, the Smallest, Lightest, Most Efficient 2 Gb/s Aggregate HAIPE
TACLANE-FLEX is the next generation product in a TRUSTED encryption portfolio. Designed for EFFICIENT performance and SWAP-C, the FLEX is SCALABLE to support tomorrow's mission requirements and ENHANCED with advanced security and user features.
Features
Designed for evolving cybersecurity requirements, TACLANE-Micro will be capable of providing broader security features to address emerging national threats. TACLANE will lead the market with enhanced capabilities for support of critical services in a high assurance HAIPE device.
Ruggedized, mobile, lightweight (4.25 lbs) and low power
Certified to protect information classified Top Secret Codeword and below
HAIPE v4.2.5 certified
Designed to meet evolving cybersecurity requirements
Seamless foreign interoperability
Remote HAIPE-to-HAIPE keying
Suite A/ Suite B / IPMEIR algorithm agility (per packet basis) - no manual intervention required
IPv4/IPv6 dual stack
200 Mb/s aggregate throughput
Remote management via GEM® One Encryptor Manager

Advanced Cryptographic Capabilities (ACC) Compliant

KMI Over-the-Network Keying (OTNK)
Optional Feature Enhancements
Agile Virtual Local Area Network (VLAN): Enables use of HAIPE security features on Layer 2 VLAN/Non-IP Ethernet traffic while simultaneously supporting standard HAIPE encryption of IP traffic. Benefits include:
Elimination of GRE tunnels
Redundancy
Load balancing
TACLANE and GEM are trademarks of General Dynamics. HAIPE is a registered trademark of the National Security Agency. All other product and service names are the property of their respective owners.
TACLANE Micro Data Sheet
View Document
Size
1.6"H (IU) x 5.5"W x 10.85"D
Up to 3 units mounted side-by-side in 19" rack
Weight: 4.25 lbs.
Power
<22 Watts
Lithium 3.6V for extreme environments
User replaceable battery
Standard alkaline AA battery for benign environments
Passively cooled via natural convection
MIL-STD 461E EMI-compliant power supply included
Speed
Full bandwidth, 200 Mb/s aggregate
10/100 Mb/s auto negotiation (full/half duplex)
Standard Compliance

HAIPE v4.2.5
IPMEIR v1.0
HAIPE VLAN
ACC and KMI OTNK

Interface
PT and CT Data Ports:
100 FX, 1300nm Optical short reach (Multimode Only)
10/100 Base-T (RJ-45) auto negotiation
Stanard DS-101 Key Fill Port
Key Fill Bus Capability*
Primary Power 12VDC
Remote zeroize input
Environment
Operating temperature: -40°C to 60°C (-40°F to 140°F)
Storage temperature: -40°C to 71°C (-40°F to 160°F)
95% humidity (non-condensing)
MIL-STD 810 (shock, vibration, sand/dust, rain, altitude)
MIL-STD 167-1 (vibration)
MIL-STD 901D (Navy hammer shock)
MIL-STD 461E (electromagnetic compatibility)
TEMPEST
In accordance with NSTISSAM TEMPEST/1-92 Level 1
Altitude
Storage/transit:1,500 ft, below sea level to 60,000 ft above sea level
Operational: 1,500 ft below sea level to 50,000 ft above sea level
Reliability
320,000 Hrs Mean Time Between Failure (Ground fixed benign)
Security Associations (SAs)
Supports large networks with 512 fully meshed nodes simultaneously
Existing connections replaced as needed
8,000 Hosts allocated over active security associations
Keys

Supports HAIPE to HAIPE Keying, APPK/ PPK, FIREFLY, Enhanced FIREFLY, Internet Key Exchange (IKE) v1/v2, Unclassified/Classified Device Generated Shared Key (DGSK), ACC, OTNK (KMI enabled)

Low Latency
Ideal for time delay critical applications (VoIP and satellite)
Does not exceed 59 microseconds for ≤46 byte packet (IPv4)
Does not exceed 73 microseconds for ≤64 byte packet (IPv6)
Management
Perform locally via front console, or remotely via CT or PT interface.
Local Management:
Web-based using standard browser
Retains menu TACLANE structure and command
Optional Remote Management:
Standards-based SNMP v3
HAIPE IS, Standard and Enterprise MIBs supported
Up to 12 simultaneous remote managers
Over the network software upgrade
Reprogram algorithms, protocols and interfaces
Network Protocols
Ethernet
IPv4/IPv6 Dual Stack
IPv6 neighbor discovery and address resolution
Address Resolution Protocol (ARP)
Internet Group Management Protocol (IGMP) (v1/v2/v3) Queries/reports
Multicast Listener Discovery (v1/v2)
Internet Control Message Protocol (ICMP)
Path Maximum Transmission Unit (PMTU)
RIP Listener/Speaker
NAT Support
NAT-T Automated Security Association Extension
Reachability
Peer HAIPE Reachability Detection (PHRD)
Peer Destination Unreachability Notification (PDUN)
Discovery

Generic Discovery Client
Static Routing
IM PEPD
HAIPE IS Secure Dynamic Discovery

Interoperability
Interoperable with all HAIPE compliant encryptors
Foreign Interoperability

Algorithm Agile - Simultaneous Suite Suite A/B/AES-EFF/IPMEIR without manual intervention
P3, S2, Q2

Ease of Use & Management Tools
GEM One Encryptor Manager - Manage a network of TACLANE encryptors remotely from a central location


Generic Discovery Server (GDS)

- Automatically discovers HAIPE devices
Quick Start Wizard - Assists users with initial configuration of the unit
TACLANE Configuration Tool (TCT) - Assists users with the upgrade configuration process
*Hardware in place for addition of feature
24/7 Customer Support
You are never alone when you partner with General Dynamics to secure your critical information. With the largest deployed base of NSA-certified encryptors worldwide, General Dynamics is committed to support our customers worldwide with a 24/7 technical Help Desk.
Help Desk — Contact our technical Help Desk 24 hours a day / 7 days a week:
877-230-0236
Our Infosec support page is designed to make it easy for customers to access the information they need. Please visit www.gdmissionsystems.com/infosecsupport for the following support features:
TACLANE Encryptor Training
The TACLANE Encryptor Operator Training course is a four-day course offered in both our Scottsdale, AZ and Annapolis Junction, MD facilities. The course combines classroom presentations and hands-on-exercises designed to teach you how to install, configure and maintain the TACLANE-FLEX (KG-175F), TACLANE-Nano (KG-175N), TACLANE-Micro (KG-175D), TACLANE-1G (KG-175G) and TACLANE-10G (KG-175X) encryptors in a practical operational environment. The course also includes a complete module of training of our GEM® One encryptor manager software. Students who pass the short written and practical exam at the end of the course will receive a certificate.
Literature
Pricing
To see our TACLANE-Micro pricing list, please contact us.
Which TACLANE Is Right For Your Mission?
Certified to protect information classified Top Secret/SCI and below, the TACLANE portfolio extends from ruggedized, small form factor Inline Network Encryptors (INE) to high performance encryption platforms (100 Mb/s to 20 Gb/s aggregate throughput). Compare our TACLANE network encryptors and see which one is best for your mission.
---