TACLANE-Nano (KG-175N) Encryptor Solution Partners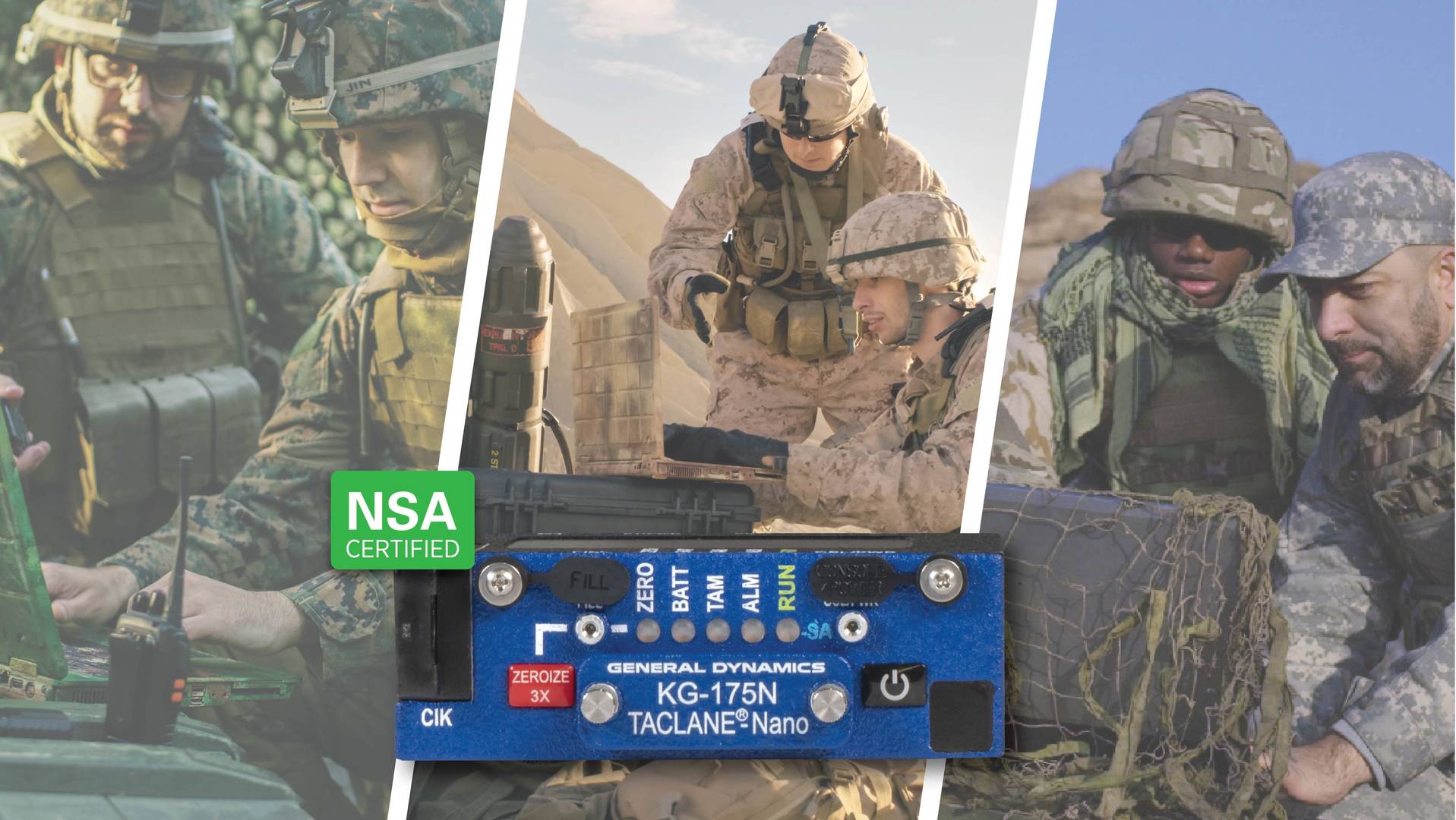 Bringing you Secure, Integrated Mobile Communications Systems and Flyaway Kits
Low Size, Weight and Power (SWaP), time to deploy and ease of use – critical factors for mobile deployable communications. The TACLANE-Nano (KG-175N) is the smallest, lightest, most power efficient HAIPE designed specifically for the mobile applications at the edge. An NSA certified, single layer encryption solution, the Nano provides 200 Mb/s throughput to secure communications wherever 'the edge' may be – travel, telework, cover field operations, unmanned operations and embedment into deployable networking and SATCOM kits or tactical platforms.
That is why General Dynamics has collaborated with several market-leading deployable networking and SATCOM providers and integrators to lighten the load for Warfighters and provide the most secure, most SWAP-optimized and easily deployable solution to fit their mission needs.
Learn More About The TACLANE-Nano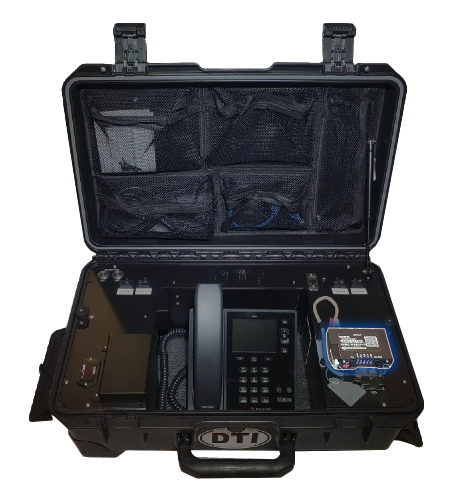 Deployable Technologies
The Deployable Edge Network Suite (DENS) by Deployable Technologies (DTI) is a secure communications suite providing complete capability for high assurance protected mobile classified voice, video teleconferencing, and data communications. DENS is designed using two trusted computers, one secure and one un-secure, and storage for either a single TEMPEST or two standard IP phones for unclassified to top secret calls and a Cradlepoint router for uninterruptible seamless switching between LTE, WIFI, 4G/5G and satellite connectivity. Built to fit the mission needs of military, government, and civilian customers, the DENS kit has successfully integrated the TACLANE®-Nano (KG-175N) adding NSA certified encryption to their secure communications solution. DENS is built to customer needs and specifications in an easily deployable, TSA overhead compliant form factor.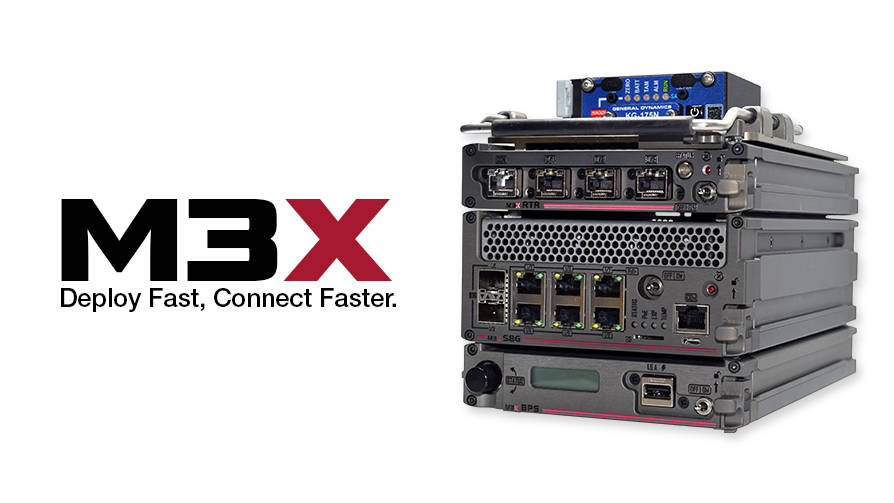 CUBIC MISSION AND PERFORMANCE SOLUTIONS
The M3X from Cubic Mission and Performance Solutions is an expeditionary networking and compute platform that provides ruggedized Intel Xeon processing, Cisco networking and storage to the tactical edge. Ideal for battalions and small teams, the chassis-less design with patented Raised Angle Connector for power and data delivers class-leading modularity and scalability. The M3X integrates the TACLANE-Nano (KG-175N) encryptor easily via a mounting plate to meet secure mobile mission requirements for our military, government, first-responder and civilian customers.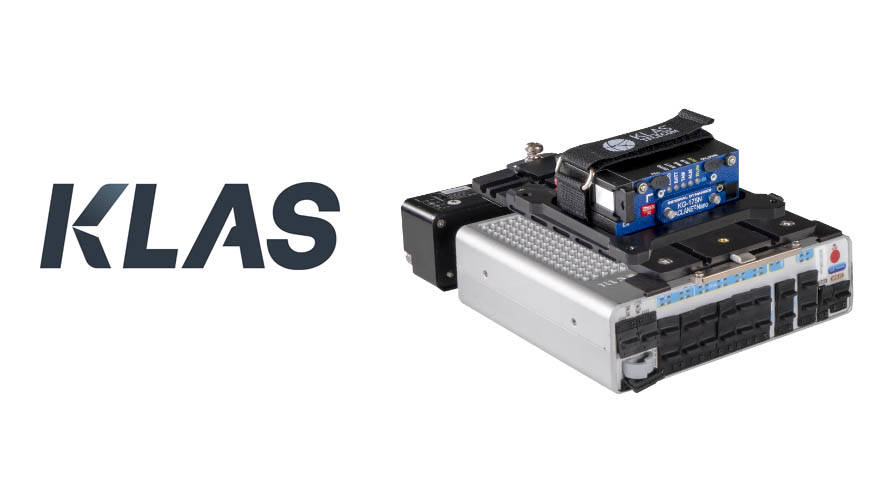 Klas Telecom
Voyager is a modular and scalable networking system of systems designed to meet the requirements of military, government and public safety communicators in any operational environment. Voyager comprises a range of common form-factor, rugged, low SWaP, Cisco-based networking modules and chassis for use across the full spectrum of deployment platforms and operational environments. The TACLANE-Nano is easily integrated in this system to secure communications classified Top Secret and below using the HAIPE bracket and KG-175N adapter providing users a complete, streamlined mobile package to Communicate More and Carry Less.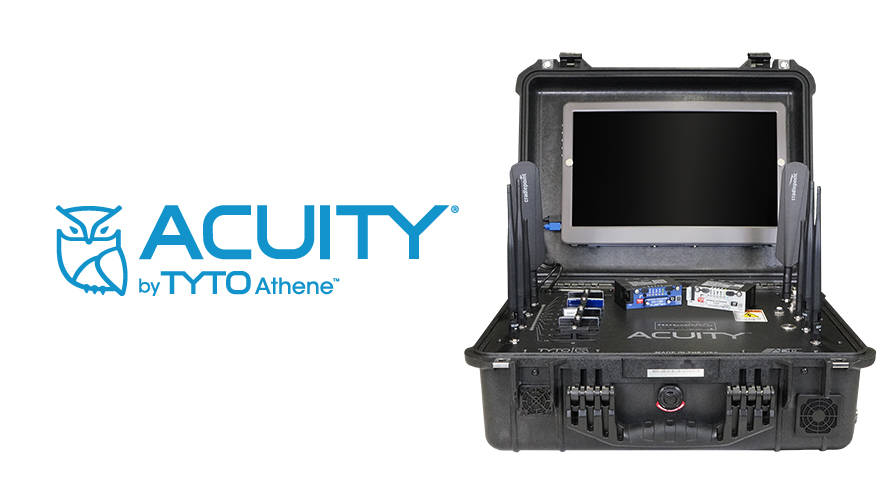 TYTO ATHENE
The ACUITY® Micro Data Center provides a robust array of built-in communication capabilities such as cellular, Wi-Fi, hard-lines, and SATCOM as well as 10 servers for edge computing in a 30-pound carrying case. The TACLANE-Nano (KG-175N) and TACLANE-C175N CHVP add high assurance Type 1 protection of classified voice and data communications and HAIPE interoperability in the smallest, lightest most power efficient form factor.
TACLANE-Nano News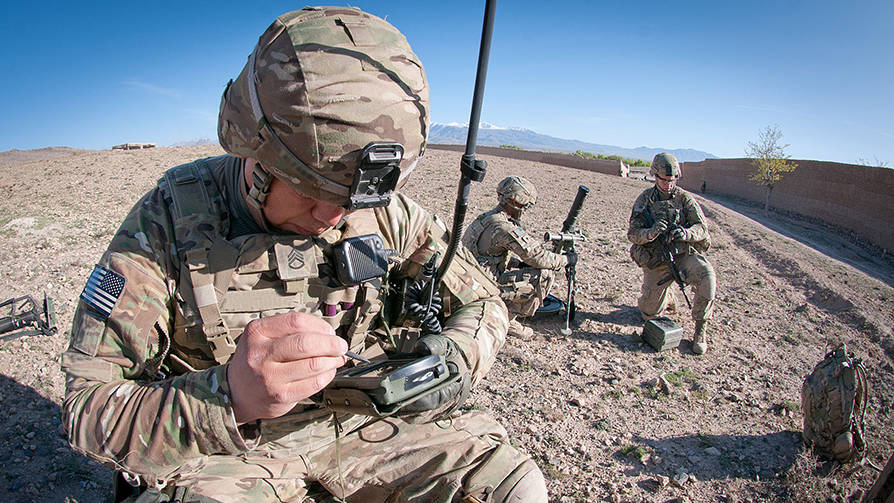 Expeditionary Networks Partners
Data and network encryption programme engineers at General Dynamics are teaming up with Klas Telecom and DTech Labs in support of their expeditionary networking platforms, partnerships that potentially could result in a new satellite communication (SATCOM) suite for the US Army's Expeditionary Signals Battalion-Enhanced (ESB-E) units.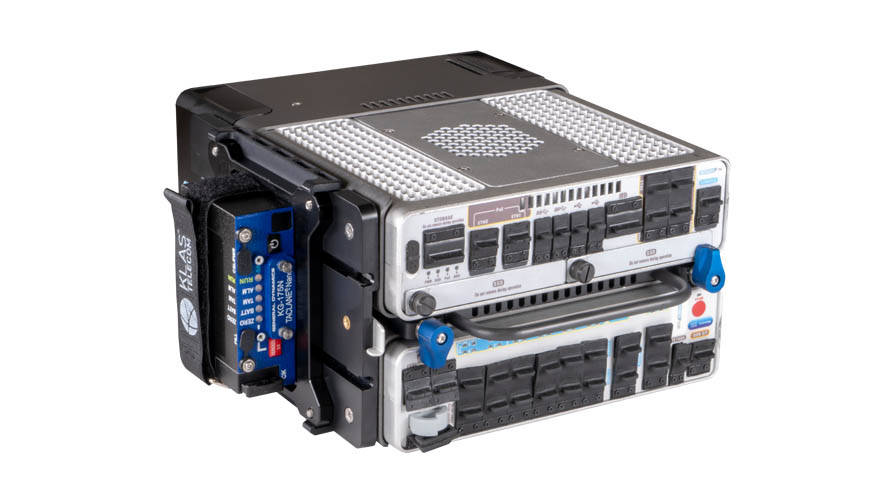 TACLANE-Nano and Klas Collaboration
The integration of the NSA certified TACLANE-Nano encryptor with the Klas Voyager System provides warfighters the ability to access and share classified data with reliable connectivity, trusted security and interoperability at the mobile edge.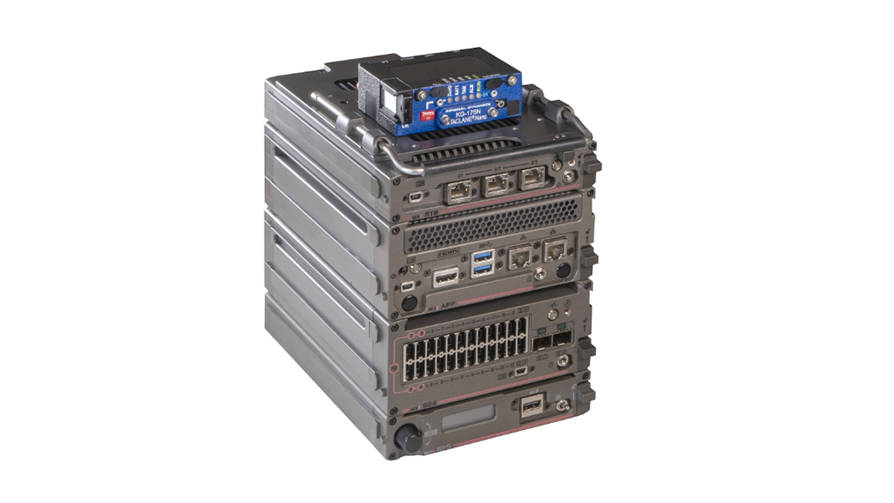 TACLANE-Nano and DTECH M3X Integration
General Dynamics Mission Systems announced today that it plans to integrate the TACLANE-Nano encryptor with Cubic Mission Solutions' DTECH M3X network module stack. Read the press release!