TACLANE-1G (KG-175G) Encryptor
The First Cyber Defense-Capable HAIPE® at Gigabit Speeds - Now Advanced Cryptographic Capabilities (ACC) Compliant
Networks today carry more traffic, are connected to more devices and are under siege from cyber attacks more than even before. In response to these evolving cybersecurity threats, General Dynamics has developed the TACLANE®-1G (KG-175G). The TACLANE-1G is a smaller, more power efficient 1 Gb/s high-speed and Cyber-Defense-capable network encryptor. The TACLANE-1G is ruggedized for both tactical and strategic environments and NSA certified to protect information classified Top Secret SCI and below. The TACLANE-1G is Agile VLAN-capable and can accept TACLANE Trusted Sensor Software to improve network sensing capabilities.
New R4.3 software upgrade provides modernized cryptographic algorithms to defend against advanced cyber threats and Key Management Infrastructure (KMI) Over-the-Network Keying (OTNK) support for faster, simpler and safer operations.
Secure Mobile Communications at the Tactical Edge
Introducing TACLANE®-Nano: The Smallest, Lightest Certified HAIPE® for Secure Tactical Communications
TACLANE-Nano is the new small form factor addition to the TACLANE family of HAIPE encryptors. Offering 200 Mb/s aggregate throughput and power options, the Nano provides end-to-end secure voice, video and data in mobile environments.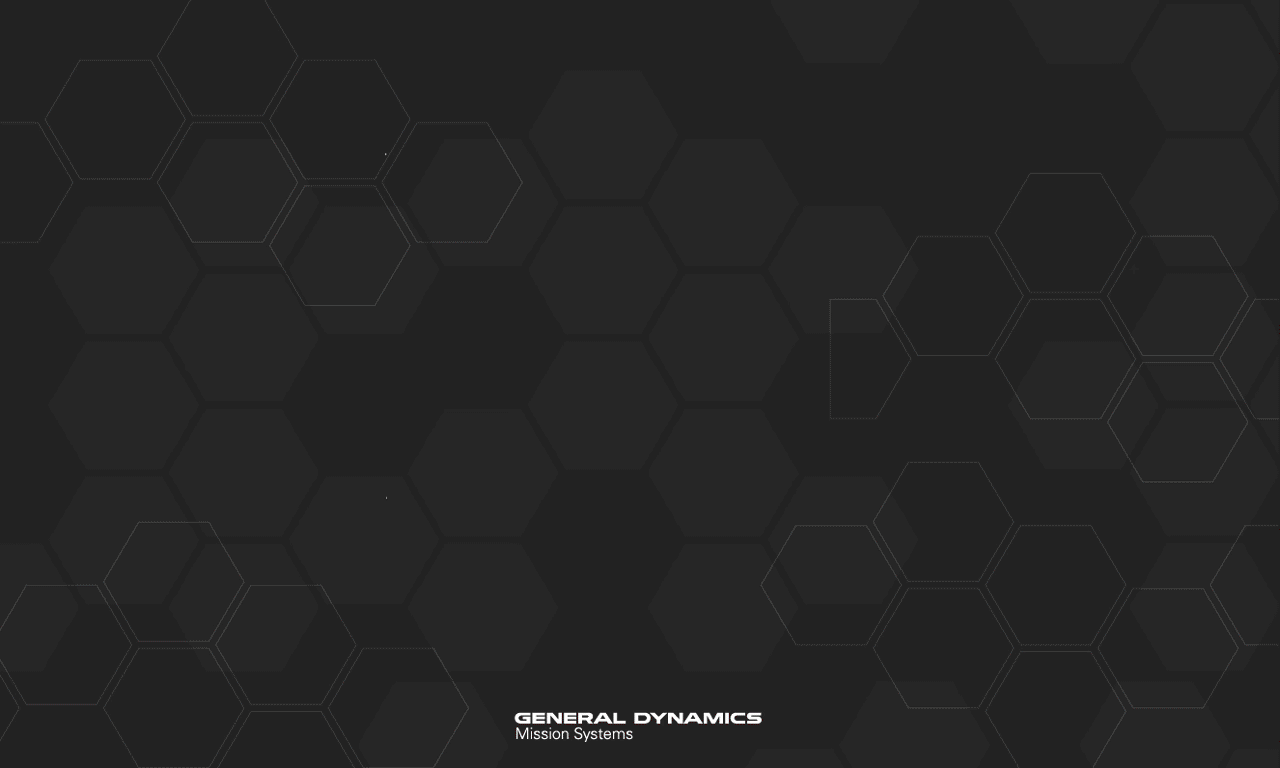 The Next-Gen Crypto Modernization Solution is Here!
It's Time to Transition to TACLANE®-FLEX, the Smallest, Lightest, Most Efficient 2 Gb/s Aggregate HAIPE
TACLANE-FLEX is the next generation product in a TRUSTED encryption portfolio. Designed for EFFICIENT performance and SWAP-C, the FLEX is SCALABLE to support tomorrow's mission requirements and ENHANCED with advanced security and user features.
Features
NSA certified to protect information classified Top Secret and below
Increased processing speeds from the core to the edge of your network
Simultaneous HAIPE v4.2.5 certified and IPMEIR 1.0 compliant
Simultaneous Suite A/B without user intervention
2 Gb/s aggregate throughput
Ruggedized for both tactical and strategic environments
Low latency
Agile VLAN capable to support load balancing and redundant fail over
TACLANE Trusted Sensor software supports trusted packet sensing and reporting
Low size, weight and power (SWaP)
Suite B IPMEIR providing interoperability with commercial encryptors
Interoperable with all HAIPE versions
Familiar TACLANE user interface
Rack mountable (2 across in standard 19" rack)
Field tamper recoverable
Trade-in program available (see "Literature & Pricing" tab)

Advanced Cryptographic Capabilities (ACC) Compliant

KMI Over-the-Network Keying (OTNK)
Optional Feature Enhancements
Agile VLAN Software- Enables use of HAIPE security features on Layer 2 VLAN / Non-IP Ethernet traffic while simultaneously supporting standard HAIPE encryption of IP traffic. Benefits include:
Elimination of GRE tunnels
Bandwidth efficiency
Redundancy
Load balancing
TACLANE Trusted Sensor (TTS) Software - As cyber attacks become more sophisticated and frequent, addtional security services are required to protect and defend networks and information. The TACLANE Trusted Sensor Software provides this additional security by adding intrusion detection and intrusion prevention capabilities to the TACLANE encryptor. With this new software, all IP packets are inspected for malicious data using Deep Packet Inspection (DPI) and alerts are generated upon signature match. In addition to inspection, the TACLANE Trusted Sensor Software provides netflow and traffic pattern statistics. These additional features aid network administrators in understanding the overall health of the system, enables them to fine tune their filtering and reaction to attacks, as well as provides greater Defense-in-Depth in a cost effective manner. In addition TACLANE encryptors enabled with TACLANE Trusted Sensor Software can be used as a HAIPE® encryptor with sensing or in a "sensor only" mode. A key benefit of adding sensing capabilities to the TACLANE is that rules sets - both open source and government classified - can be utilized. TACLANE Trusted Sensor Software is NSA approved and available for purchase today for the TACLANE-1G.
TACLANE and GEM One are trademarks of General Dynamics. HAIPE is a registered trademark of the National Security Agency. All other product and service names are the property of their respective owners.
Specifications
TACLANE-1G Encryptor Data Sheet
View Document
Size
1.71" (1U) H x 8.6" W x 12.5" D 19"
Rack Mountable, 2 Across, 1U
< 8 lbs
Power
< 40 Watts
Lithium 3.6V for extreme environments
User-replaceable battery
Standard Alkaline AA battery for benign environments
Passively cooled via natural convection
MIL-STD 461E EMI-compliant power supply included
Performance
2 Gb/s IP Throughput (Aggregate)
Supports Jumbo Packets
Supports 4096, duplex SAs
Supports 16,000, Remote Networks/Hosts
Environmental
MIL-STD-810G
Operating temp: -40°C to +52°C (-40°F to 126°F)
Storage temp: -40°C to +71°C (-40°F to 160°F)
95% humidity (non-condensing)
MIL-STD 810 (shock, vibration, sand/dust, rain, altitude)
MIL-STD 167-1 (vibration)
MIL-STD 901D (Navy hammer shock)
MIL-STD 461E (electromagnetic compatibility)
Altitude
Storage/transit:1,500 ft, below sea level to 60,000 ft above sea level
Operational: 1,500 ft below sea level to 50,000 ft above sea level
EMI / TEMPEST
In accordance with NSTISSAM TEMPEST/1-92 Level 1
Reliability
250,000 Hrs Mean Time Between Failure (MTBF)
Interfaces
PT and CT Data Ports:
10/100/1000 Base-T (RJ-45) auto negotiation
1000 Base-SX (LC) Standard KG-175GM (Multi-Mode optics)
1000 Base-LX (LC) Optional KG-175GS (Single Mode optics, Intermediate Range)
Console:
10/100 Base-T (RJ-45) auto negotiation
Standard DS-101 Key Fill Port
Key Fill Bus Capability*
Primary Power 12VDC
Remote zeroize input
Standards Compliance

HAIPE v4.2.5
IPMEIR v1.0
HAIPE VLAN
ACC and KMI OTNK

Keying

Supports HAIPE to HAIPE Keying, APPK/ PPK, FIREFLY, Enhanced FIREFLY, Internet Key Exchange (IKE) v1/v2, Unclassified/Classified Device Generated Shared Key (DGSK), ACC, OTNK (KMI enabled)
24/7 Customer Support
You are never alone when you partner with General Dynamics to secure your critical information. With the largest deployed base of NSA-certified encryptors worldwide, General Dynamics is committed to support our customers worldwide with a 24/7 technical Help Desk.
Help Desk — Contact our technical Help Desk 24 hours a day / 7 days a week:
877-230-0236
Our Infosec support page is designed to make it easy for customers to access the information they need. Please visit www.gdmissionsystems.com/infosecsupport for the following support features:
TACLANE Encryptor Training
The TACLANE Encryptor Operator Training course is a four-day course offered in both our Scottsdale, AZ and Annapolis Junction, MD facilities. The course combines classroom presentations and hands-on-exercises designed to teach you how to install, configure and maintain the TACLANE-FLEX (KG-175F), TACLANE-Nano (KG-175N), TACLANE-Micro (KG-175D), TACLANE-1G (KG-175G) and TACLANE-10G (KG-175X) encryptors in a practical operational environment. The course also includes a complete module of training of our GEM® One encryptor manager software. Students who pass the short written and practical exam at the end of the course will receive a certificate.
TACLANE Trusted Sensor Software Training
The TACLANE Trusted Sensor Software Training course is a one-day course offered at our Annapolis Junction, MD and Scottsdale, AZ facilities. This hands-on course provides in-depth knowledge and training needed to activate, configure and maintain the TACLANE Trusted Sensor Software to identify and mitigate network intrusions. Topics covered include cybersecurity principles, rule generation, alert configuration, and modes of operation. Students who pass the short written and practical exam at the end of the course will receive a certificate.
Register Today - Complete our online registration form.
Literature
News
Click here to read the latest news on our Cyber defense products.
Pricing
To see our TACLANE-1G pricing list, please contact us.
Which TACLANE Is Right For Your Mission?
Certified to protect information classified Top Secret/SCI and below, the TACLANE portfolio extends from ruggedized, small form factor Inline Network Encryptors (INE) to high performance encryption platforms (200 Mb/s to 20 Gb/s aggregate throughput). Compare our TACLANE network encryptors and see which one is best for your mission.
---