Approved Encryption for Unmanned Systems

Unmanned platforms and systems require small form factor, Size, Weight and Power (SWAP) optimized encryption modules that are MIL-STD ruggedized for tactical environments and include the mission focused features needed for high-risk platforms and environments. Key to unmanned operations is a cryptographic security plan that includes government approved security algorithms to protect classified data, tamper, recovery and multiple remote zeroization mechanisms, such as Render Useless Zeroize (RUZ) and Heartbeat Signal Zeroize. General Dynamics Mission Systems offers high assurance, NSA certified encryption products that meet these needs and are approved specifically for unmanned systems to secure classified ISR and Mission data in transit and at rest.
---
NSA Certified Data Protection Solutions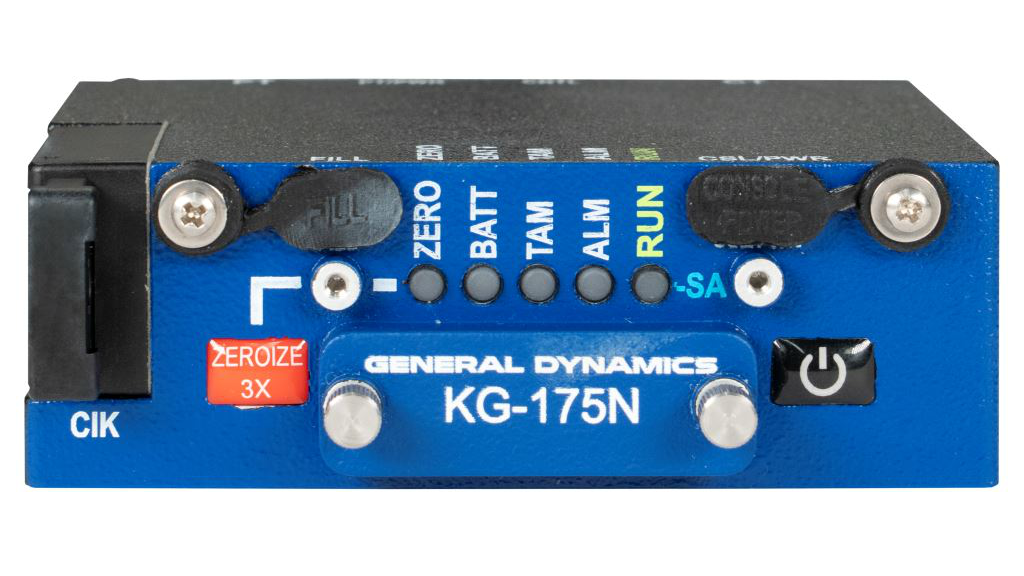 TACLANE®-Nano (KG-175N)
TACLANE®-Nano (KG-175N) is the smallest, lightest, most power efficient 200 Mb/s HAIPE®. In addition to its small form factor, the TACLANE-Nano embeds features such as Render Useless Zeroize (RUZ) making it ideal for and approved to protect data in unmanned systems.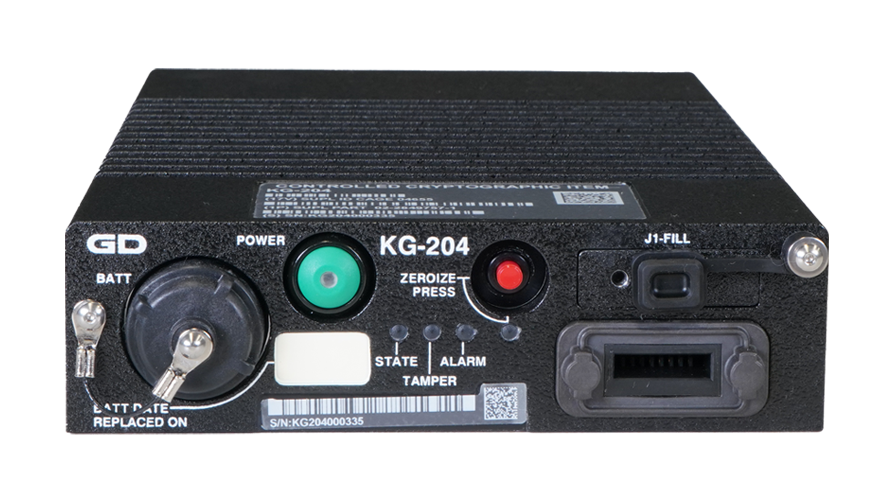 ProtecD@R® Multi-Platform (KG-204)
ProtecD@R® Multi-Platform (KG-204) is the only operating system and host agnostic Data at Rest encryptor approved for unmanned systems. SWaP optimized with 24 Gb/s throughput and a built-in heartbeat zeroization capability, the ProtecD@R Multi-Platform has the horsepower for high speed data storage to protect Data at Rest in the most stringent tactical environments.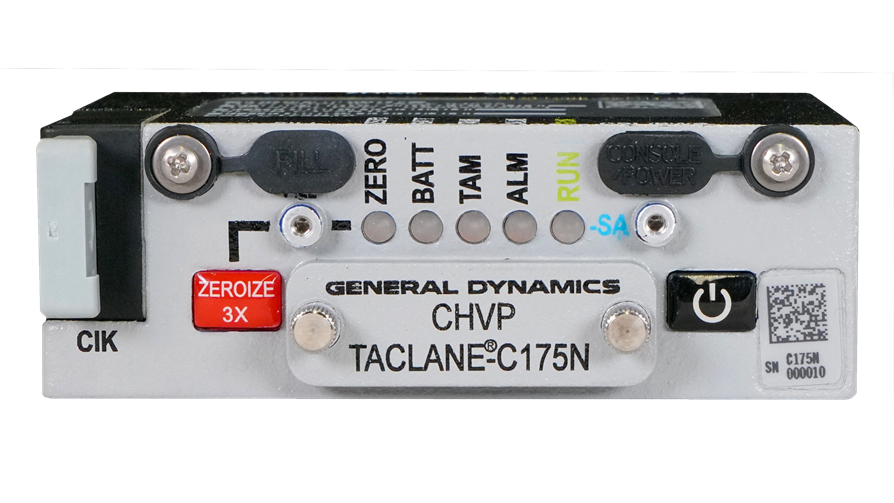 TACLANE Mission Focused Solutions for Manned and Unmanned Operations
TACLANE custom power solution extends High Assurance Encryption to tactical platforms!
Utilizing NSA Certified TACLANE-FLEX (KG-175F) encryption as well as TACLANE advanced software features to bring High Assurance HAIPE encryption to high-risk platform applications.
LEARN MORE
Data Security in Unmanned Operations
NEW White Paper on Data Security for Unmanned Systems!
The use of unmanned systems has grown exponentially in a variety of domains and missions. This white paper explores key considerations for cryptographic security to keep in mind when deploying unmanned platforms.
REQUEST WHITE PAPER NOW