TACDS - Tactical Cross Domain Solution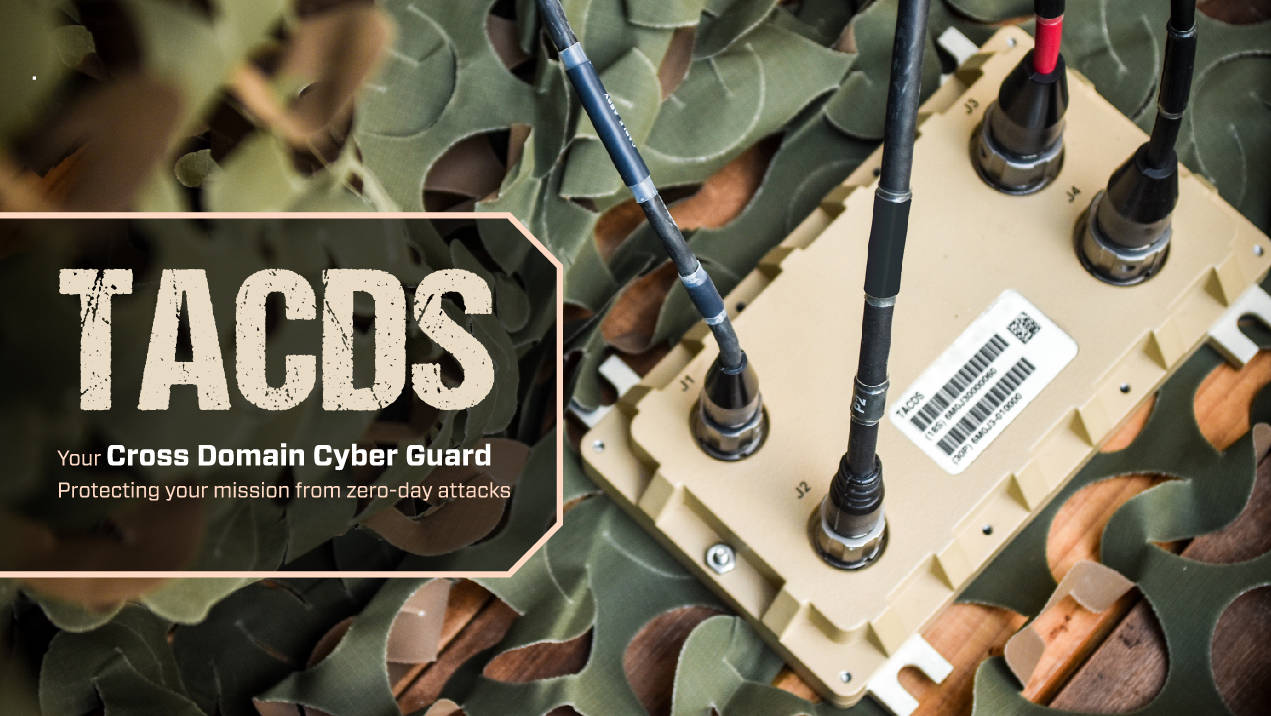 Enabling Secure Cross Domain Information Sharing at the Tactical Edge
TACDS® is General Dynamics' tactical cross domain solution (CDS) that enables information and communications to be shared and transmitted across different security domains in austere tactical environments. TACDS is a Low Size, Weight, Power and Cost (SWaP-C), rugged, tamper-resistant CDS that comes in two form factors, TACDS-Vehicle Mount (VM) and TACDS-Low Profile (LP). The flexibility and configurability of both form factors make them ideal for use in ground vehicles, mobile shelters, ground sensor systems, ships, aircraft and UAVs.
Meets NSA's Phase 1 Raise the Bar Requirements
Lowest SWaP-C Tactical Hardware CDS in Production Today
Secret and Below Interoperability (SABI) Certified
Supports Dozens of Tactical Message Formats
Achieve Confidence in Your Digital World™ with our architecture, integration and certification professional services designed to provide secure transmission of communications and information, and rapidly enhance cross domain capabilities for mission success.
On-Demand Webinar: Enabling Secure Cross Domain Information Sharing at the Tactical Edge
White Paper: Request TACDS: Ensure Mission Success through Secure, Fast & Automatic Transfer of Data Between Security Domain White Paper
Webinar: Raising the Bar and Setting the Record Straight on Tactical Cross Domain Solutions
Check out our webinar with TACDS® Technical Director, Sean McGaughey, and Solutions Architect, Tom Triebwasser, discussing the evolution of cross domain communications in the tactical battlespace and how utilizing a CDS specifically designed for tactical missions can act as a force multiplier in today's fight.
Watch Webinar On Demand
Decrease time to action & provide assured communications
---