Bluefin-21 Unmanned Underwater Vehicle (UUV)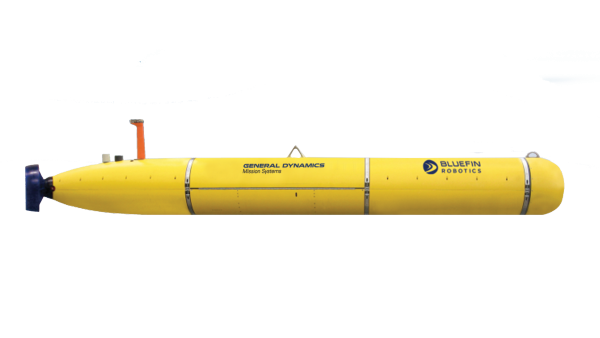 The Bluefin®-21 is a highly modular autonomous Unmanned Underwater Vehicle (UUV) able to carry multiple sensors and payloads at once. It boasts a high energy capacity that enables extended operations even at the greatest depths. The Bluefin-21 has immense capability but is also flexible enough to operate from various ships of opportunity worldwide. The Bluefin-21 is ideal for a variety of applications, including:
Search and Salvage
Archaeology and Exploration
Oceanography
Mine Countermeasures (MCM)
Unexploded Ordnance (UXO)
---
News: U.S. NAVY DEPLOYS AUTONOMOUS BLUEFIN-21 UUV UNDER THE ICE
During the U.S. Navy's recent biennial Ice Exercise (ICEX 2020), General Dynamics partnered with MIT to put the Bluefin-21 Macrura UUV to the test under the ice in the Arctic Circle.
Read The Story
KNIFEFISH - A U.S. Navy Mine-Hunting UUV
Based on the Bluefin-21, Knifefish is a medium-class mine countermeasure Unmanned Undersea Vehicle (UUV) intended for deployment from U.S. Navy vessels.
Knifefish will reduce risk to personnel by operating in the minefield as an off-board sensor while the host ship stays outside the minefield boundaries.
About The Knifefish Program
---