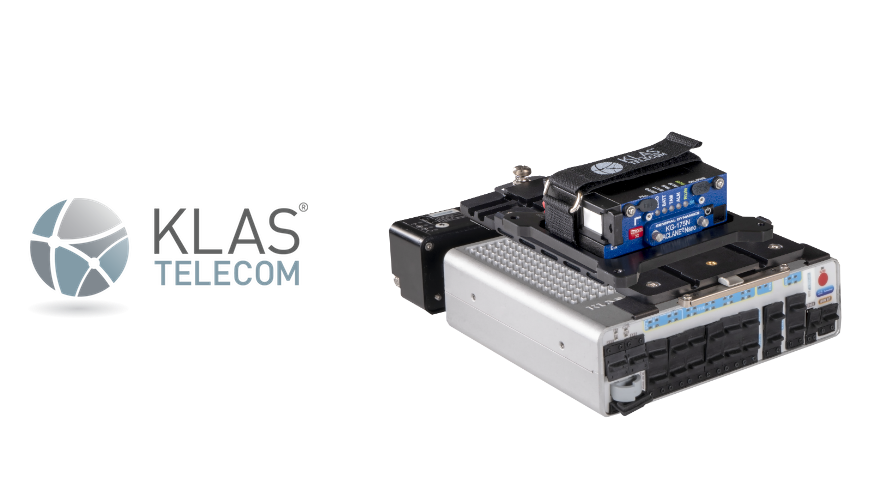 The integration of the NSA certified TACLANE-Nano (KG-175N) encryptor with the Klas Voyager System provides warfighters the ability to access and share classified data with reliable connectivity, trusted security and interoperability at the mobile edge.
FAIRFAX, Va. – General Dynamics Mission Systems announced today a strategic relationship with Klas Telecom Government to provide warfighters a deployable communications solution enabling secure computing and communications at the tactical edge. Through this collaboration, the TACLANE®-Nano (KG-175N) Type 1 encryptor has successfully integrated into the Klas Voyager System, a best-in-class modular and scalable data networking system. This integrated kit provides reliable, high performance and secure communications to the battlefield.
Whether users are moving between sites or working from a remote location, it is important that the mobile communications solution be easily and quickly set up to keep our warfighters connected, as well as scalable to their mission needs. The TACLANE-Nano/Klas Voyager System provides a turnkey solution that is fully ruggedized and optimized for the low size, weight, power and cost that mobile missions require. Extremely compact and mobile, the TACLANE-Nano provides the highest level of information security in the smallest, lightest and most power efficient form factor of any HAIPE® (High Assurance Internet Protocol Encryptor) device or layered solution available today. NSA certified to protect information classified top secret and below with high assurance, the TACLANE-Nano is a low risk solution approved for broad use cases without the need to re-architect or reregister the solution.
Klas Telecom's Voyager line is a modular and scalable networking system designed to meet the requirements of military, government and public safety communicators in any operational environment. Voyager comprises a range of common form-factor, rugged, low SWaP (space, weight and power), networking and compute modules and chassis for use across the full spectrum of deployment platforms and operational environments.
Contact General Dynamics Mission Systems INFOSEC Team for information on how to purchase the integrated TACLANE-Nano/Klas Voyager System.
Visit our joint landing page for more information and to watch our recent webinar on demand.
General Dynamics Mission Systems, a business unit of General Dynamics (NYSE: GD), provides mission critical solutions to those who lead, serve and protect the world we live in. We are a technology integrator and original equipment manufacturer with deep domain expertise in ground, sea, air, space and cyberspace. Headquartered in Fairfax, Virginia, General Dynamics Mission Systems employs more than 12,000 people worldwide. For more information about General Dynamics Mission Systems' broad portfolio of capabilities, visit gdmissionsystems.com and follow @GDMS on Twitter and LinkedIn.