Generic Discovery Server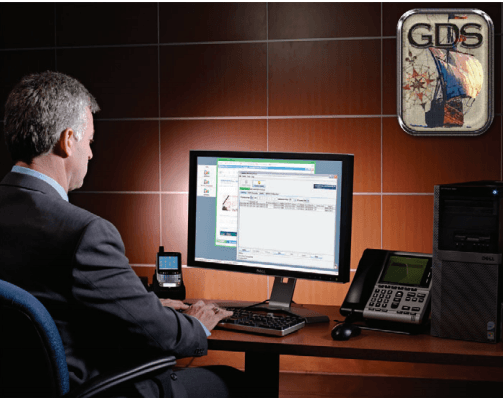 Enabling Dynamic Discovery of Encryption Devices
The Generic Discovery Server (GDS) is a software application that simplifies the configuration process and increases the efficiency of High Assurance IP Encryptors (HAIPE®). HAIPE devices can be configured to automatically register with the GDS, making it ideal for large networks and mobile devices. This enables the HAIPE INEs to dynamically locate other INEs and route traffic via optimal paths.
Features at a Glance
Intuitive User Interface for INE Integration & Server Configuration
Storage for Over 40,000 Network & Device Addresses
Increased Network Efficiency
Optimal Routing & Redundancy
Supports both IPv4 & IPv6
Interoperable with GEM® One Encryptor Management Software
Supports Windows® & Solaris Operating Systems
GDS Allows You To:
Display, sort, search, export and import network prefixes
Display, sort and search a list of HAIPEs that have registered with the GDS
Display, sort, search and export an event log
Locally or remotely add, delete, or update network prefixes
Assign an expiration date to network prefixes
Automatically remove expired network prefixes from its database
Assign a preference to separate routes to the same protected IP network
Configure the ports used to listen for HAIPE messages
Automatically alert GEM® One workstations of newly registered encryptors
Create either a mesh or hub and spoke network of Generic Discovery Servers
Interface to BGP Routers
Create Default Routes
GEM One Interoperability
The GDS discovery functionality combined with the GEM® One Encryptor Manager provides encryptor users and administrators a cost-effective solution for controlling and optimizing their secure network. Once a new HAIPE device is registered in the GDS database, GDS automatically alerts GEM One of the new device and commands GEM One to discover and start managing the device.
Both GEM One and GDS can be hosted on one single workstation which can simplify network administration and eliminate costs associated with equipment purchases such as workstations and fronting encryption devices. For more information on GEM One, please visit gdmissionsystems.com/products/encryption/encryptor-management/gem-one-encryptor-manager

Technical Specifications
Sun™/UNIX® Configuration
Solaris 10 Operating System for SPARC
1 GB RAM
8 GB available space on hard drive
CD drive for installing GEM One software
CD-RW, disk or tape drive for archives and backups
PC/Windows Configuration
PC with processor speed of 2.13 Ghz
PC with Windows XP, Vista, 7, Server 2003, or Server 2008
1 GB RAM
8 GB available space on hard drive
CD drive for installing GDS software
CD-RW, disk or tape drive for archives and backups
COTS Software Installed by GEM One
PostgreSQL v8.4.2
Java Runtime Environment v1.6.18
Java Cryptography Extension v1.6.0-RC
Fronting Encryptor
TACLANE® R3.x fronting IP networks
Communication Protocols

UDP
SNMPv1 (GEM One communication)
Interoperability with Encryption Devices

Supports HAIPE Generic Discovery Client version 3.1.2 and 3.0.2
TACLANE-Micro 3.5 or higher
TACLANE-GigE 3.5 or higher
Any other Generic Discovery Client enabled HAIPE
Classification Level

Software and documentation are unclassified
Can communicate with encryptors at all levels up through TS/SCI
A GDS workstation is considered classified to the same level as the network on which it operates
Future Enhancements

Server to Server Generic Discovery
Linux Support
24/7 Customer Support
You are never alone when you partner with General Dynamics to secure your critical information. With the largest deployed base of NSA-certified encryptors worldwide, General Dynamics is committed to support our customers worldwide with a 24/7 technical Help Desk.
Help Desk — Contact our technical Help Desk 24 hours a day/7 days a week: 877-230-0236
Our Infosec support page is designed to make it easy for customers to access the information they need. Please visit www.gdmissionsystems.com/infosecsupport for the following support features:
TACLANE® Encryptor Training
The TACLANE encryptor Operator Training course is a hands-on, four day course offered in both our Scottsdale, Ariz., and Linthicum, Md., facilities. The course combines classroom presentations and hands-on-exercises designed to teach you how to install, configure and maintain the TACLANE- family of encryptors in a practical operational environment. The course also includes a complete module of training on the GEM One encryptor manager.
For more information please visit our TACLANE training homepage.
Literature and Pricing
For Pricing and Information on How to Order call 888-897-3148 or email infosec@gd-ms.com
---