Badger Software-Defined Radio
Software-Defined Communication System
The Badger™ software-defined radio is a compact, 2-channel software-defined radio that provides multi-level information security of voice and data communications from the core of the network to the tactical edge. The Badger is based on the long proven Digital Modular Radio (DMR) that currently operates aboard U.S. Navy surface and sub-surface vessels, fixed sites and other Department of Defense communication platforms.
Complete HF, VHF, UHF and SATCOM/MUOS waveform capability
Programmable embedded Type 1 encryption
Multiple Independent Levels of Security (MILS) certified
Waveform and encryption algorithm upgradeability
360 View
---
See It In Action
Features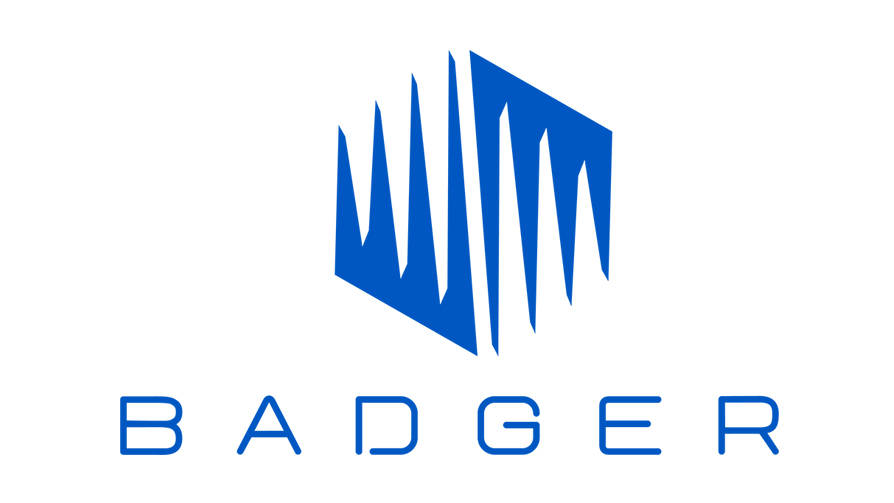 The Badger is a 2-channel software-defined radio that has the waveforms and flexibility of the DMR software programmable radio in a small, compact chassis. The reduced size, weight and power of the radio enables it to provide a broad range of DMR equivalent services on small platforms, simplifying the logistics chain, and reducing costs. The radio is being certified to pass secure voice and data at Multiple Independent Levels of Security (MILS) over HF, VHF, UHF and SATCOM/MUOS channels.
Next-Generation Communications Capability
Built using open architecture standards, the Badger provides a highly flexible voice and data communication platform. The inherent flexibility of the radio enables simplified incorporation of next-generation highly interoperable communications including future waveforms and advanced network connectivity without redesign. The radio is software adaptable to meet custom communication requirements.
BENEFITS
2-Channel Radio with built-in transceiver for the entire 2 MHz – 512 Mhz band
Dramatically simplifies communications system architecture

Embedded Type 1 encryption
Embedded red/black baseband switching and routing

Robust operation in communication denied environment
Superior co-site performance
Reduced manpower requirements

Single point of control for entire HF/VHF/UHF/SATCOM system
High reliability
Built-In Test (BIT)

U.S. Navy support of LRUs

Lower spares cost and inventory
Single depot and common logistics
Common operations and maintenance training
Common manuals
Low life-cycle costs
Badger Datasheet

Frequency Range
2 MHz – 512MHz contiguous
Size
11.23" H x 22.09" D x 8.82" W
Weight
45 lbs (approx)
Input Power
100 - 140 VAC, (47 - 63 Hz)
Operating Temperature
0° to 55° C
Vibration
MIL-STD-167
Shock
MIL-S-901
EMI
MIL-STD-461, and MIL-STD-1399
Reprogrammable Waveform Capabilities

MUOS-Data rates up to 384K
SATCOM – MIL-STD-188-181B, 182A, and 183A
Integrated Waveform (IW)
SINCGARS SIP/ESIP
SINCGARS v3.1 (In Development)
Havequick I/II*
MIL-STD-188-110A HF Modem
MIL-STD-188-141A HF ALE
MIL-STD-188-110C Wideband HF WF (In Development)
MIL-STD-188-141C Wideband ALE (In Development)
VHF/UHF LOS
AM civil and military aviation (WB/NB)
FM voice and data (WB/NB)
FSK/BPSK/SBPSK/QPSK/CPM
Others as required**

Reprogrammable Voice and Data Security Options

KY-57/58
KGV-11
KGV-10
KYV-5 (ANDVT)
KY-99A
HAIPE
AES
PKI
KGV-11M (TTAM)
AES FH2
TSV Suite B
Others as Required**

Key Fill Devices
Configuring, Controlling, and Operating

Tailorable external I/O
Audio, VoIP
Data- Serial, Ethernet

System Characteristics (Planned)

Frequency Range: 2 MHz – 512MHz contiguous
Size: 11.23" H x 22.09" D x 8.82" W
Weight: 45 lbs (approx)
Input Power: 100 - 140 VAC, (47 - 63 Hz)
Operating Temperature: 0° to 55° C
Vibration: MIL-STD-167
Shock: MIL-S-901
EMI: MIL-STD-461, and MIL-STD-1399

Compatible with COTS 100W, 200W, 500W, 1KW power amplifiers
---