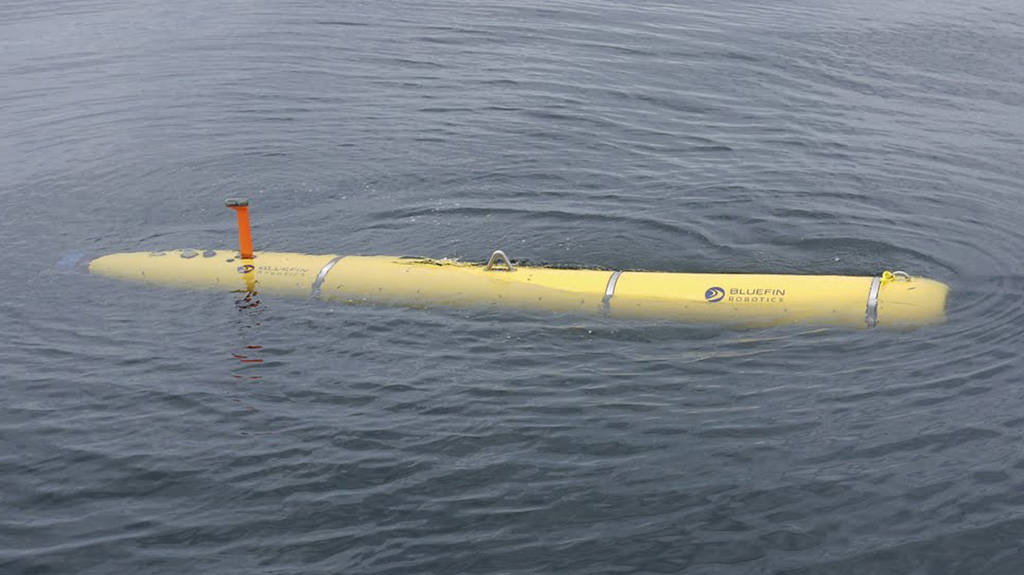 General Dynamics Mission Systems celebrated the 25th anniversary of Bluefin Robotics' family of unmanned underwater vehicles (UUVs) during a ceremony at the U.S. Navy League's annual Sea-Air-Space exposition.
The General Dynamics Mission Systems' family of Bluefin Robotics products consists of UUVs and related technologies for defense, commercial and scientific customers worldwide. These UUVs, ranging from 9 to 21-inches in diameter can fulfill a variety of defense, commercial and scientific missions, including in-shore and off-shore survey, infrastructure inspection, mine countermeasures, scientific research and exploration and a variety of intelligence, surveillance and reconnaissance (ISR) and security applications.
Bluefin Robotics was founded in Quincy, Massachusetts in 1997 by two engineers from the Massachusetts Institute of Technology (MIT). Early on Bluefin Robotics earned a contract from the U.S. Navy to build the Battlespace Preparation Autonomous Underwater Vessel (BPAUV) and an order from Racal to build two deep-water survey vehicles.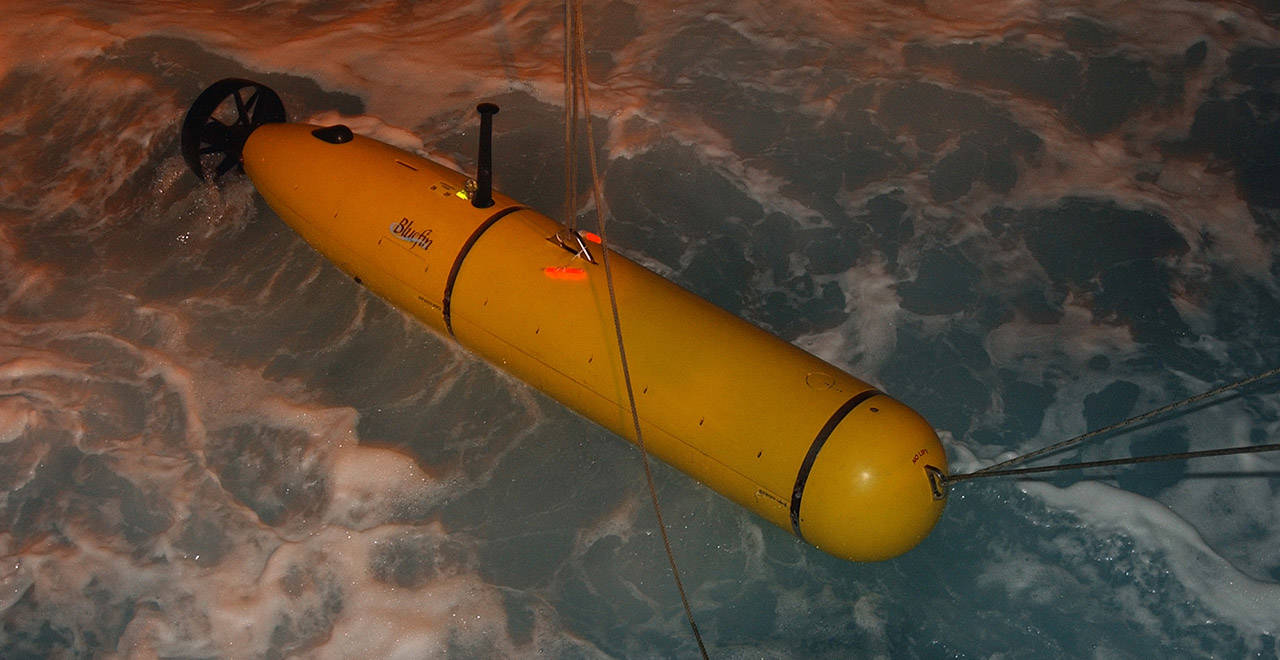 A Bluefin Robotics-built Battle-Space Preparation Autonomous Underwater Vehicle (BPAUV) is lowered into the Pacific Ocean from High-Speed Vessel Swift (HSV 2) during the first night-time launch of the vehicle in 2004. Photo Credit: U.S. Navy
---
The two initial programs focused Bluefin Robotics development of autonomous underwater systems with integrated sensors and processing. Since the company's inception, Bluefin Robotics vehicles have featured free-flooded designs with open architecture that allow them to be readily adapted or configured for a broad spectrum of missions, and capable of rapid data and battery exchange for fast turnarounds. Modularity also permits the vehicles to be quickly broken down and packed in transit cases for rapid air shipment to hotspots across the globe.
Over the course of 19 years, Bluefin Robotics would design, develop and employ an evolving fleet of autonomous vehicles for a variety of commercial and defense customers. General Dynamics Mission Systems acquired Bluefin Robotics in 2016, adding the company to their Maritime and Strategic Systems line of business. Today, General Dynamics Mission Systems continues to advance the boundaries of UUV technologies through developing the Bluefin Robotics platforms including the U.S. Navy's Knifefish Surface Mine Countermeasures (SMCM) UUV, which is based on the Bluefin-21 UUV.
A Bluefin 21 Artemis autonomous underwater vehicle supported the search for the missing Malaysia Airlines Flight 370 in 2014. Using side scan sonar, the Bluefin descended to a depth of between 4,000 and 4,500 meters, approximately 35 meters above the ocean floor. Photo Credit: U.S. Navy
---
Mike Guay, director, autonomous undersea systems, praised the programs' success. "Since its humble beginnings as a spinout from MIT in 1997, Bluefin Robotics has a built a legacy of delivering groundbreaking autonomous maritime systems to operators around the world," Guay said. "Whether it was our historic search for Malaysian Airlines MH370 in the harsh seas off eastern Australia, our numerous excursions to the Arctic Circle with the U.S. Navy and MIT, or our cutting edge Knifefish Surface Mine Countermeasures UUV, chances are that if you follow the UUV market at all, you've either heard about or seen our systems in action."
Guay added, "as we look back over our 25-year history, it's with an immense sense of pride for being a part of such a dramatic expansion in the adoption of unmanned maritime systems, delivering entirely new capability to our warfighters, and – most importantly – keeping them out of harm's way."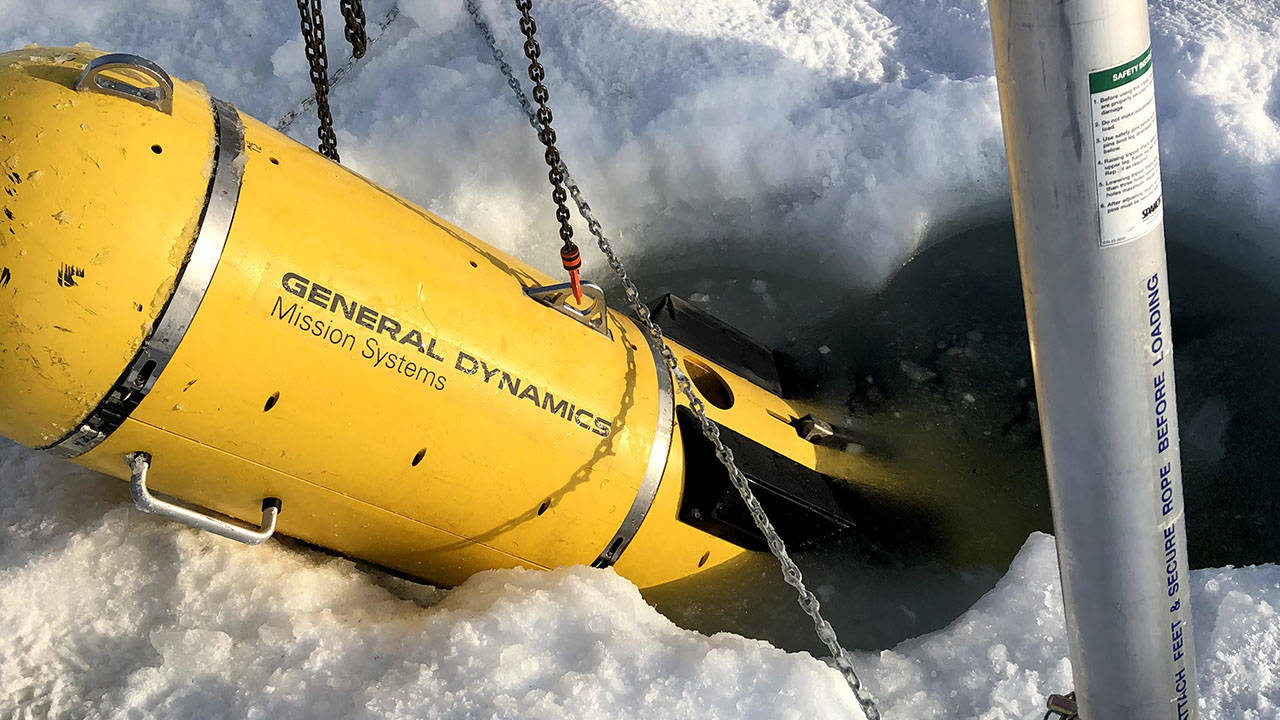 During the U.S. Navy's ICEX 2020 exercise, General Dynamics partnered with MIT to demonstrate new navigation technologies by deploying the Bluefin-21 Macrura UUV under a six-foot-thick sheet of ice. Photo Credit: General Dynamics
---
Looking towards the future, Dr. Laura Hooks, vice president and general manager, General Dynamics Mission Systems' Maritime and Strategic Systems line of business, said that the company is focusing on developing autonomous technologies to meet their customer's growing demands.
"The pace of unmanned systems development has steadily increased over the last decade and we are approaching a pivotal inflection point that will see unmanned maritime systems integrated across naval operations—in the air, on the surface and undersea," Hooks said. "UUVs represent the necessary extension of this transition to our most critical military differentiator in undersea warfare capabilities, and so we must continue to rapidly mature and deploy these capabilities to pace the threat and maintain our undersea superiority."
Updated: 5/23/2023