FAIRFAX, Va. – General Dynamics Mission Systems has shipped multiple direct sale ProtecD@R® Multi-Platform (KG-204) Data at Rest encryptors to a U.S. government unmanned program to help secure and protect collected mission, and intelligence, surveillance and reconnaissance data.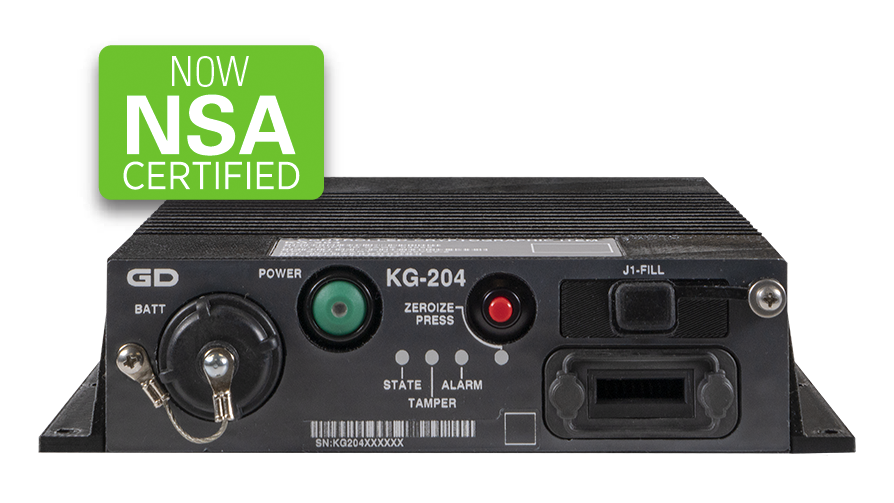 ProtecD@R Multi-Platform is a compact high assurance end cryptographic unit (ECU) that safeguards classified information even in the event of a loss or compromise of a hard drive, allowing for sustained collection of intelligence by unattended or autonomous systems. At 85 cubic inches, and weighing less than five pounds, the ProtecD@R Multi-Platform is rugged and Size Weight and Power (SWaP) optimized to be easily integrated into a diverse set of platforms.
The ProtecD@R line of DaR encryptors complements General Dynamics Mission Systems' TACLANE® portfolio of network encryptors, and meets NSA's stringent requirements for protecting data stored on hard drives, server blades, and other storage media. The ProtecD@R Multi-Platform is supported by GEM® One Encryptor Management software, enabling network administrators to remotely configure and manage network, voice and storage encryptors from a single console.
Contact General Dynamics Mission Systems to inquire about placing an order.
General Dynamics Mission Systems, a business unit of General Dynamics (NYSE: GD), provides mission critical solutions to those who lead, serve and protect the world we live in. We are a technology integrator and original equipment manufacturer with deep domain expertise in ground, sea, air, space and cyberspace. Headquartered in Fairfax, Virginia, General Dynamics Mission Systems employs more than 12,000 people worldwide. For more information about General Dynamics Mission Systems' broad portfolio of capabilities, visit gdmissionsystems.com and follow @GDMS on Twitter and LinkedIn.