Constructing Rescue 21 not only cemented the U.S. Coast Guard's role in modernizing radio telecommunications, but also transformed one of the services primary missions: Search and Rescue.
Covering the majority of the eastern seaboard, Gulf of Mexico and the west coast, Rescue 21 is a network of high-sight antennas with the capability to guard marine radio channels to at least 20 nautical miles from shore. Reaching initial operating capacity (IOC) in December 2005, Rescue 21 replaces the National Distress and Response System that has been in place since the 1970s.
Ideally, Rescue 21 takes the search out of search and rescue.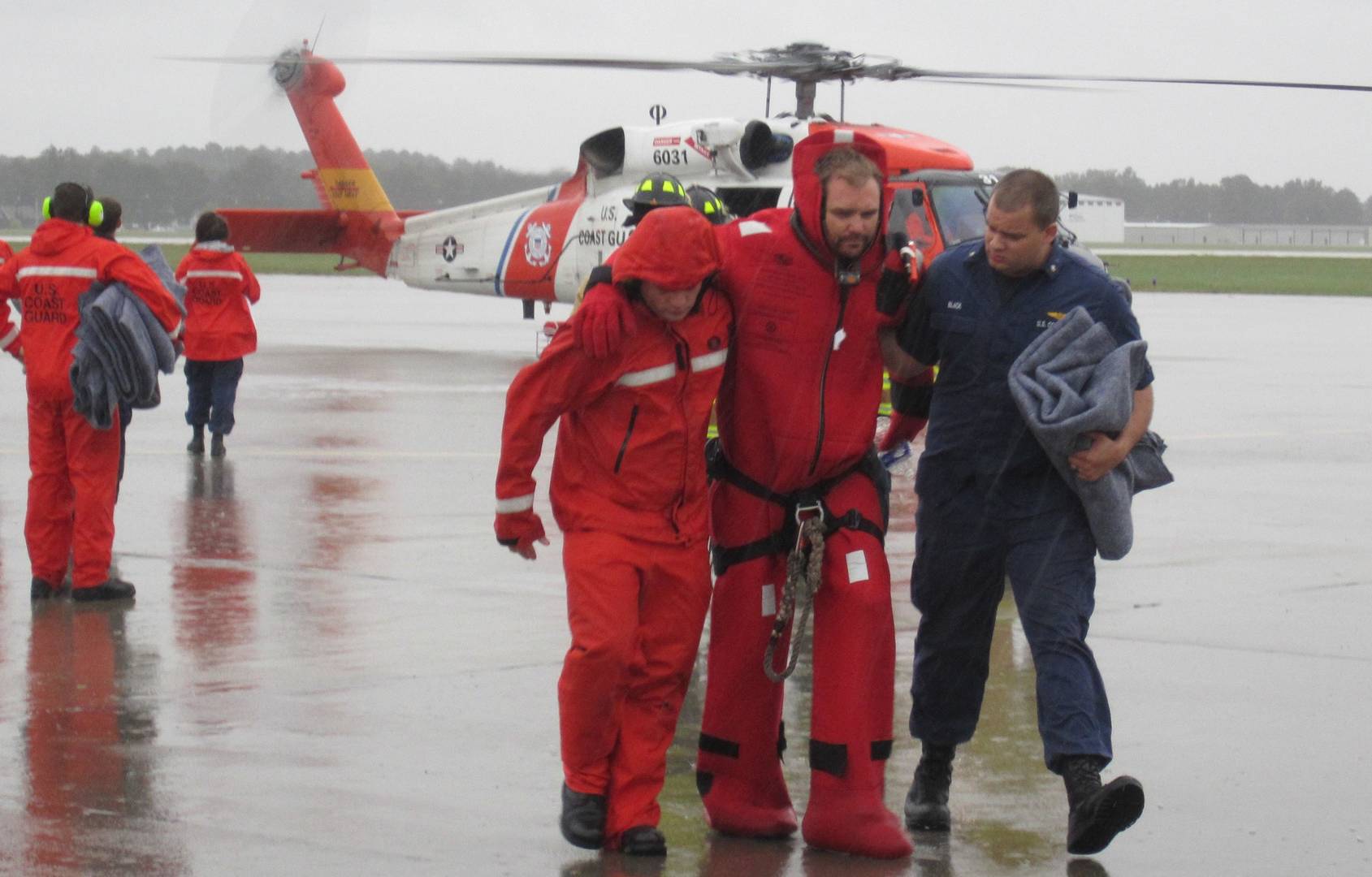 Utilization of digital select calling (DSC) enables more audible transmissions alongside an ability to record and replay messages. Lines of bearing to the very-high frequency (VHF) radio transmissions, triangulated between towers, shrink search times and enable watchstanders to identify hoax calls. Mariners with DSC-enabled VHF radios send authorities information on the vessels make, model, location and other pertinent information.
Realistically, though, Rescue 21s ultimate potential is hampered by low DSC saturation among boaters. While current models of VHF radios are required by law to include DSC capability, many boaters continue to use more dated models or fail to properly integrate DSC radios with on-board global positioning systems (GPS).
Additionally, cellular devices often create an illusion of functionality. If within range of signal, some boaters feel a cell phone works as well as, if not better than, a VHF radio. Like any technology, however, innovation comes with drawbacks. Battery life, indirect communication with authorities, poor or no signal and a tendency to react poorly with water list among reasons cellular devices do not compare favorably with marine radios when underway.
Even without high rates of DSC use, Rescue 21 offers an invaluable resource to the U.S. Coast Guard. With extended range and triangulation ability, watchstanders can provide crews with accurate coordinates of the distress call origin. While communication with the boater remains a primary mechanism of information collection, Rescue 21 supplements and enables a quicker and more precise response effort.
In the event of a natural disaster, Rescue 21 offers stable communications.Housed in strategic locations along the east coast, mobile units can deploy to replace or augment existing structures. With emergency response organizations adopting standardized incident command structures (ICS), communication capability plays an increasingly important role.
Rescue 21 proves its worth on a near-daily basis.
Sector Baltimore, for instance, responded to 37 distinct distress calls July 25, 2010 as a result of a fast-moving series of cells. 77 people were assisted or rescued as Rescue 21s capabilities helped watchstanders launch assets from six small boat stations all in two hours.
Given the state-of-the-art technology at play, it's easy to assume mariners require comparable equipment while underway to derive benefit from Rescue 21. That isn't the case, though. Rescue 21 towers can receive, at minimum, a one second transmission from a one watt power source with an antenna two meters above sea level up to 20 nautical miles from shore. While terrain and other variables play into the equation, Rescue 21 still far exceeds past methods of distress transmission reception.
While Rescue 21 remains in its relative infancy, the systems potential is undeniable. As DSC becomes more commonplace, expect the U.S. Coast Guard to be among the forefront of telecommunication use and distress response.
Source: Christopher Weber, "Rescue 21," Published In The Capstan, Vol. XLVXIII Issue 2
---
The U.S. Coast Guard recently reached a milestone of 75,000 search and rescue (SAR) cases using the capabilities of the Rescue 21 command, control and direction-finding communications system. Designed and deployed by the USCG and General Dynamics, Rescue 21 is operational in 32 sectors covering more than 296k Sq nautical miles.
---
About Rescue 21
Rescue 21, the Coast Guards advanced command, control and direction-finding communications system, was created to better locate mariners in distress and save lives and property at sea and on navigable rivers. By harnessing state-of-the-market technology, the General Dynamics-built Rescue 21 system enables the Coast Guard to execute its search and rescue missions with far greater agility and efficiency.
Rescue 21 is operational along the entire Atlantic, Pacific,and Gulf coasts of the continental United States as well as along the shores of the Great Lakes, Puerto Rico, Hawaii,and Guam (See Deployment Map Above). In January 2015, the U.S. Coast Guard announced that the Rescue 21 system has achieved the highest level of radio communications coverage. The full USCG news release on this announcement is available at uscg.mil.
The first Search and Rescue case using Rescue 21's capabilities took place on November 13, 2005 in USCG Sector Baltimore (one of the first to receive the system). As of January 15, 2015, the U.S. Coast Guard has performed over 75,000 Search and Rescue (SAR)cases using the advanced capabilities of the Rescue 21 system.