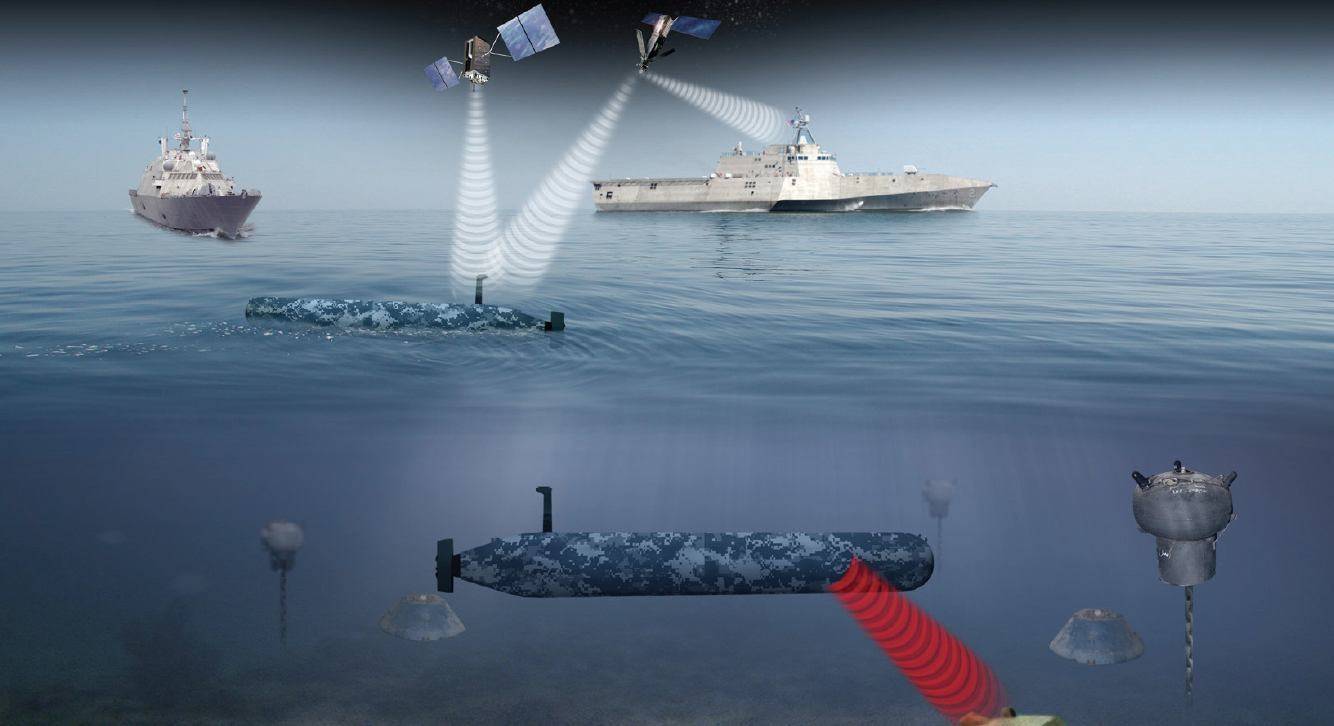 The Knifefish unmanned undersea vehicle (UUV), a mine-hunter that General Dynamics [GD] is developing for the Navy, had a successful series of contractor tests last month, a service official said Jan. 10. During the tests, Knifefish detected eight mine-representative targets in Narragansett Bay in Rhode Island, said Capt. Jon Rucker, program manager for unmanned maritime systems in the Littoral Combat Ship (LCS) program executive office.
To read the full article, visit defensedaily.com
---
About The Knifefish Program
Knifefish is a heavyweight class Mine Countermeasure (MCM) Unmanned Undersea Vehicle (UUV) that is designed for deployment off the Littoral Combat Ship (LCS). Its job is to detect, avoid and identify mine threats, reducing the risk to personnel by operating in the minefield as an off-board sensor while the host ship stays outside the minefield boundaries. The Knifefish UUV provides the fleet mine warfare commander enhanced mine-hunting capability by detecting, classifying and identifying buried mines and mines in high clutter environments.