FAIRFAX, Va., — General Dynamics Mission Systems' partner QGroup received a contract from the Bundeswehr (German Federal Armed Forces) to deploy and maintain QTrust Server security appliances for their secure IT networks. QGroups QTrust Server is based on General Dynamics Mission Systems' PitBull Trusted Operating System (PitBull). The Bundeswehr, an alliance member of NATO, is the unified armed forces of Germany, responsible for military defensive activities.
Under this contract, General Dynamics Mission Systems and QGroup will provide capabilities that will improve the security of the Bundeswehr's infrastructure. General Dynamics' PitBull adds a new level of enhanced security to QGroup's QTrust product line.
"Our partnership with QGroup has seen many successes, most notably migrating PitBull to Red Hat Enterprise Linux," said Nadia Short, vice president and general manager of the Cyber Systems line of business for General Dynamics Mission Systems. "Our team's unique offering and insight will strengthen the Bundeswehr's systems critical to their mission."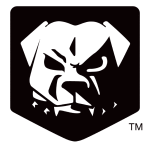 PitBull provides multi-level security by providing access and integrity controls required to protect information at multiple levels. With heightened focus on protecting information from both internal and external threats, PitBull's compartmentalization ensures the integrity and control of data is maintained, while data spillage is contained in the event of a breach.
In addition to QTrust Server, QGroup has integrated PitBull into their security product line, including QTrust 2go for 2- or 3-factor-authentication for a secure access to data and applications, QTrust Admin Proxy for secure and sabotage free administration processes, and QTrust Release Gateway that enables the release of sensitive or classified data with the 4-Eyes-Principle.
"Our strong partnership with General Dynamics Mission Systems enables us to create highly secure products for the needs of our customers which provide a perfect balance of security and functionality in simple to administer products. Their knowledge and experience combined with our expertise enable us to support our long lasting customer Bundeswehr to reach a new level of security inside their infrastructure," said Thomas Blumenthal, CEO of QGroup. "We are convinced that this is only the first step to be used as blueprint for future projects."
For more information about QGroup and QTrust products, please visit www.qgroup.de. QTrust is a trademark of QGroup GmbH, registered in Germany, U.S. and other countries.
The General Dynamics Mission Systems Cyber Systems line of business is a leading developer of mission systems and products for high-value information and cyber platforms, advancing cybersecurity for the nation's defense, intelligence and infrastructure.
For more information about General Dynamics Mission Systems, please visit gdmissionsystems.com and follow us on Twitter @GDMS.
Red Hat and Red Hat Enterprise Linux are trademarks of Red Hat, Inc., registered in the U.S. and other countries. Linux is the registered trademark of Linus Torvalds in the U.S. and other countries.
###