Sentinels of Freedom

General Dynamics is a proud supporter of the Sentinels of Freedom
Sentinels of Freedom (SOF) is a national nonprofit organization that provides severely wounded post-9/11 veterans with comprehensive personal support and financial assistance as they complete their higher education and achieve success in their post-military careers.
Donate to the Sentinels of Freedom, & We'll Match It
Donate Today And We Will Match It!
General Dynamics Mission Systems has committed to match all donations made to the Sentinels of Freedom Foundation, up to $50,000.
Make a life-changing gift today by clicking the donate button below.
Donate Today
Sentinels of Freedom Supports Wounded Veterans Like...
Casey Braden, Explosive Ordnance Disposal Technician First Class, U.S. Navy
Following in the footsteps of his father, who served in the Army during WWII as a paratrooper, Casey knew he wanted to join the military and provide support to others serving post 9/11. Casey experienced several injuries during his eight years of service, including his first and last deployments. During his first deployment in the North Arabian Gulf aboard USS Saipan, he tore every ligament in his right ankle when, as a first responder, he was reacting to a shipboard fire and fell down a hatch to the below deck. The ligaments were never reattached due to continued deployment requirements. While on his last deployment to Afghanistan at Forward Operating Base Shank, Casey began suffering from Post-traumatic Stress Disorder (PTSD) due to multiple combat situations from his extremely high-tempo missions that occurred every night.
Following his time of service, Casey will continually have to complete physical therapy to keep his knee and ankle strong throughout the years. Casey completed his MBA at the University of Phoenix in May of 2018 before being accepted to Sentinels of Freedom. Determined to become an attorney, he applied to SOF for continued educational support during this next transition where he started working towards his Juris Doctorate at California Western School of Law. While completing his first year of studies, he received the American Jurisprudence Award for having the highest grade in his class and was encouraged by multiple professors to transfer to a more prestigious school. Casey took their advice and was accepted for transfer to George Washington University in D.C. With the support of his wife, who is currently serving in the National Guard, Casey moved out across the country ahead of his family to get settled before they would join him. His year at George Washington University has been successful and he was just accepted for a summer 2021 internship to General Dynamics thanks to introductions made on behalf of SOF and Casey's proven dedication to his education. He is looking forward to learning during his experience this summer and is set to graduate in 2022 when he hopes to be employed at a law firm.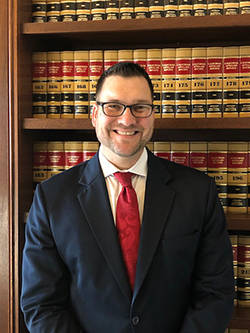 Rahul (Harp) Harpalani, Captain, U.S. Army
Harp graduated from West Point near the top of his class and subsequently completed both Ranger and Airborne training. During Harp's second deployment to Afghanistan, his team was ambushed by Taliban forces. The improvised explosive device (IED) that initiated the attack tore off his right leg and severely damaged the other. After months of recovery, he became the first infantry officer to return to combat with an amputated leg. He continued to serve his country for an additional 5 years. He left the Army to pursue his higher education goals.
Harp currently attends Harvard Kennedy School working towards his Masters of Public Administration with goals of becoming a Foreign Service Officer working in the international policy arena. While looking for ways to help pay for school, his friends and now fellow Sentinels, Matt White and Wayne Waldon told him about SOF and encouraged him to apply. The living and housing subsidy provided by SOF has enabled Harp to focus on his rigorous course load and follow his dreams.
Currently, Harp has started a career at Facebook as the Manager of Global Operations and is expecting his first child.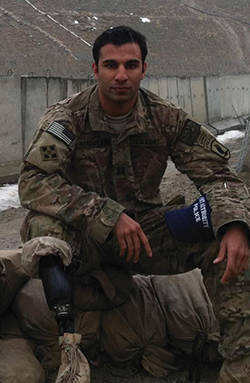 Content provided by the Sentinels of Freedom.
---