Sentinels of Freedom

General Dynamics is a proud supporter of the Sentinels of Freedom
Sentinels of Freedom (SOF) is a national nonprofit organization that provides severely wounded post-9/11 veterans with comprehensive personal support and financial assistance as they complete their higher education and achieve success in their post-military careers.
Donate To Sentinels of Freedom
---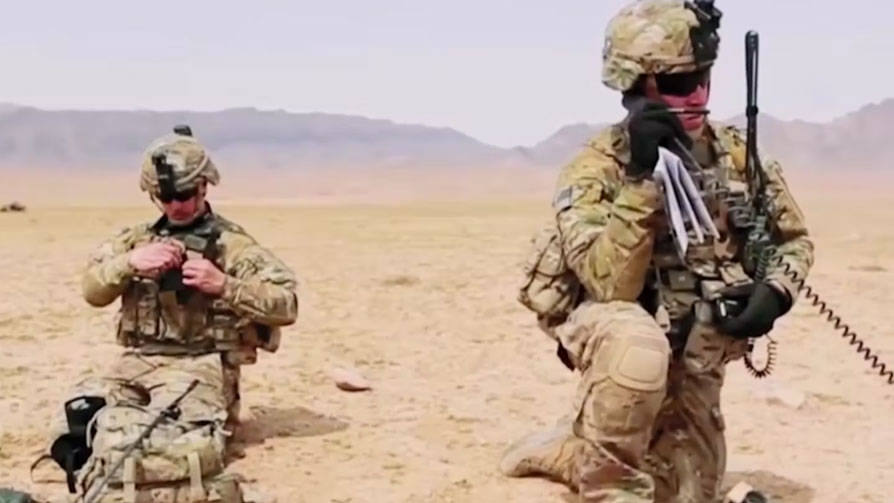 Donate Today And We Will Match It!
General Dynamics Mission Systems has committed to match all donations made to the Sentinels of Freedom Foundation, up to $50,000.
Make a life-changing gift today by clicking the donate button below.
Donate Today
Sentinels of Freedom Supports Wounded Veterans Like...
Katie Blanchard, Captain, U.S. Army
Katie joined the military because she felt it was her duty to serve. Her family members had all served in the military and she grew up knowing that she wanted to be just like her parents. She did not want to just be a nurse, she wanted to join the Army and care for soldiers and veterans. While serving as a Nurse and Nursing supervisor at Munson Army Health Center at Ft. Leavenworth, Kansas, Katie knew she had found her passion. However, one day that was taken away when she was attacked by a civilian subordinate at work. He poured gasoline on her and set her on fire in a horrific case of workplace violence which nearly killed her, and her life was forever changed.
While lying in the ICU wrapped in bandages covering her 3rd degree burns, Katie decided this was not the end of her story. Once she was able to withstand being in a classroom, she began to pursue her master's degree; however, the VA would not cover all her medical expenses meaning she would have to work while going to school and take care of her three small children. Her husband, an Army helicopter pilot, deploys often and could not be home to help.
With the financial assistance from Sentinels of Freedom, Katie has been able to attend school full-time without having to work. She can also have home assistance to help take care of her house and children when she is recovering from the over 100+ surgeries she has endured thus far, which is not covered by the VA. Katie has taken advantage of the networking opportunities provided by SOF, including meeting with department heads at Johns Hopkins Hospital. In her limited spare time, she completes speaking engagements across the country sharing information and collaborating with other active advocates of workplace safety in the nursing field. She completed her Master of Nursing in December 2020 and is currently working on the dissertation on workplace violence for her Doctorate. Katie's eventual goal is to assist in building policy and advocacy around workplace violence prevention with an organization like the World Health Organization or the U.S. Department of Health. She is on track to graduate with her Nursing Ph.D. in December 2022.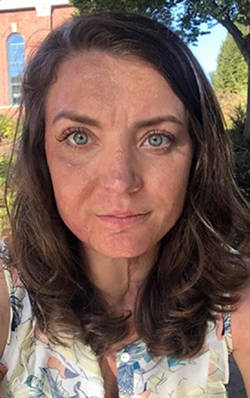 James (Jayme) Hentig, Specialist, U.S. Army
After graduating high school, Jayme felt intimidated and scared of going to college and instead elected to join the U.S. Army. He felt the military seemed like a promising trajectory for a career path and intended to stay in for 20+ years, however, that all changed when he was injured during a deployment to Afghanistan in 2009. It was during this deployment that he was involved in a vehicle rollover which led to spinal nerve damage and a traumatic brain injury (TBI) that causes seizures. Being a medic and treating combat-injured soldiers, as well as facing the death of several, Jayme also developed PTSD. Jayme has learned through therapy to use journaling and other mechanisms to accommodate his brain injury and other daily obstacles he faces.
Witnessing and treating numerous TBIs in the field and then becoming a victim of one himself, motivated him to pursue the neurogeneration field of research – which is the intersection of neuroscience and regenerative medicine. After researching different programs, he applied to Notre Dame to be able to work with internationally recognized scientists in the field. Not only did he gain experience working in a world world-class and an education from a top university, his department also encouraged and nurtured Jayme's passion and supported his vision. Having that support paid off and Jayme's work has been awarded the prestigious National Science Foundation Graduate Research Fellowship Program, several pilot grants, and other fellowships.
While attending Notre Dame, the VA representative at his school told him about Sentinels of Freedom (SOF) and how they could assist him while pursuing such a demanding path. Jayme was accepted to SOF for the spring 2020 cohort. During his time with SOF, he was supported with a mentor connection, resume-building assistance, networking opportunities, and personalized support of a case manager. He was also supported financially with a monthly subsidy as well as provided financial counseling to help start and manage a budget – something that proved useful while living a on limited income to not have to work and focus solely on his research.
Jayme graduated from Notre Dame in December 2021 with cum laude honors and was offered a dream position through General Dynamics Information Technology as a Research Scientist focusing on TBIs at the Defense and Veterans Brain Injury Center at Ft. Carson, CO. His work has been published several times and received several awards. He and his wife, Laura, happily live in CO with their 5 dogs.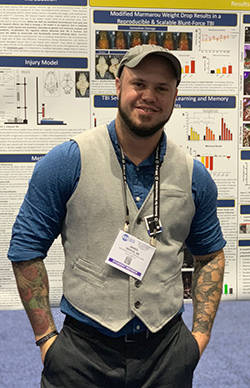 Zeeshan Parvez, Corporal, U.S. Marine Corps
Zeeshan, like many, had an admiration for the armed forces at a young age and participated in programs like the U.S. Naval Sea Cadets. Upon completing high school, Zeeshan enlisted in the Marine Corps and soon became a member of the Marine Special Operations Command serving as an explosives and demolition expert. During his 4 years in the service, he encountered clandestine environments during deployments as well as other service-related injuries that led to a development of a depressive disorder and chronic pain. Initially after receiving an honorable discharge, Zeeshan found one of the struggles with leaving the service to be the isolation felt from no longer having that sense of comradery and family experienced with your brothers and sisters in arms. Through the help of therapy and getting paired with his service dog, Dante, he has made steps towards building his network and support system and finding ways to express himself and assist with his mental health. Zeeshan discovered being outdoors and active in extreme sports has resulted in a mass improvement in his overall health and continues to help keep him in a good place mentally.
Zeeshan took his experience from being active duty and put it towards working in research and development in energetic/explosive materials. His goal of giving back to the military and special operations community to help provide better technology will soon become a reality. Zeeshan currently attends University of California Los Angeles working towards his PhD in Materials Chemistry and is actively pursuing internships and careers at companies that have a process engineering or materials chemistry department. During his time at UCLA, he has been actively involved in increasing the veteran student involvement and connections on campus starting the Veterans in STEM UCLA chapter, which has since received NSF Grants to help increase the representation of veterans in STEM-focused programs.
Zeeshan first heard about Sentinels of Freedom from the Pat Tillman Foundation and was encouraged to apply. Since his acceptance in the spring of 2020, Sentinels of Freedom has assisted financially in the form of a housing subsidy, mentoring connections, resume assistance, individualized case management support, and networking opportunities to boost his active career search. He currently resides in Los Angeles, CA while completing his PhD and plans to stay in California after graduation.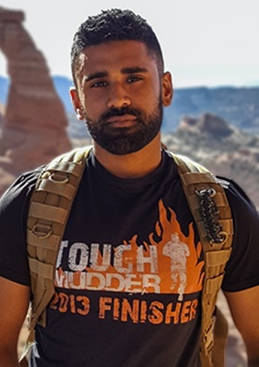 Content provided by the Sentinels of Freedom.
---