Lightweight Multipurpose Shelters (LMS)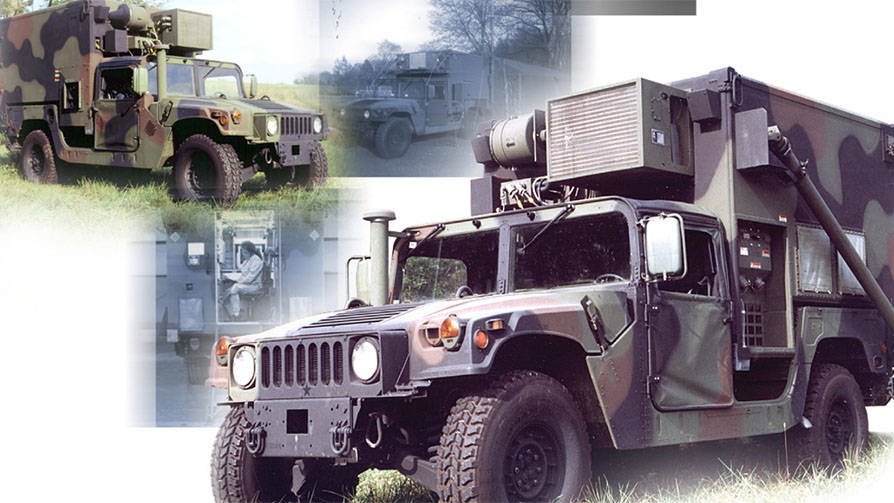 HMMWV and JLTV Shelters
The S-788 Lightweight Multipur-pose Shelter produced by General Dynamics Mission Systems provides a versatile shelter for a broad range of uses.

The S-788 offers a lightweight shelter with improved Electromagnetic Interference, watertightness, and thermal and impact performance. The patented U-Panel construction has been improved by incorporating EMI-resistant enclosure panels; welded seams; one-piece, co-cured wheel wells and Nomex honeycomb core.
Lightweight and versatile for many applications
Improved Electromagnetic Interference, water tightness and thermal impact performance
Design eliminates reliance on secondary treatments
First in the industry to achieve the DoD Environmental objective
Our design eliminates reliance on secondary treatments, such as closeout angles, that have inherent EMI and moisture leak paths and are susceptible to deterioration when exposed to the rigors of the field.
We have replaced the 3/8-inch-cell WR-II kraft paper core with ¼-inch-cell Nomex. The inherent toughness and resilience of the aramid-fiber Nomex core offers performance improvements not possible with the brittle paper core, such as resistance to denting and core damage, continued panel strength, and improved thermal insulation.
General Dynamics Mission Systems is the first in our industry to achieve the DoD Environmental objective eliminating the use of hexavalent chromium in panel processing. Our in-house panel bonding operations include clean and etch preparation of aluminum skins with an environmentally friendly process and non-hexavalent chromium based conversion coating or structural bonding primer in compliance. Skins are then bonded to the specified core to yield sandwich panels that are lightweight and high strength for a host of military rigid wall shelter applications.
Initially designed for the High Mobility Multipurpose Wheeled Vehicle and subsequently compatible with mounting on the Joint Lightweight Tactical Vehicle, the versatile design and integration capabilities of the LMS allow us to offer a variety of optional equipment, including full turn-key and specialized systems to meet customer requirements.
Specifications
HMMWV and JLTV Lightweight Multipurpose Shelters (LMS) Datasheet

Military specification

MIL-PRF-44408

Dimensions

Exterior
84˝W x 67.0˝H x 102.0˝L (2,134 x 1,702x2,591mm)
Interior
81.5˝W x 64.5˝H x 99.5˝L (2,070 x 1,638x2,527mm)

Overall height on prime mover

102˝ (2,591 mm)

Standard equipment

Includes access ladder, roof access steps,
HMMWV mounting and pintle extension kits

Tare weight

Bare shelter (type I)
585 lbs (265.4 kg)
Vehicle mounting kit
88 lbs (39.9 kg)

Shelter payload

3,330lbs (1,510 kg)

Volume

285 Ft3

Floor area: (including wheel wells)

56 Ft2

Transportability

Ground mobility: MIL-M-8090, type V
Air transport: Drive-on/back-off cargo aircraft
Rail impact: Up to 8 mph
Floor loading: 65 psf overall, 500 psf local
Helicopter lift: MIL-STD-209H

Environmental

Rain: Up to 5˝ per hour
Storage Temperature: -70°F To +160°F / -56.6°C To 71.1°C
Operating Temperature: -65°F To +125°F / -53.8°C To 51.6°C
Humidity: Up to 100 percent
Snow and ice: 40 psf
Wind: Up to 100 mph (160 kph) steady
(120mph [193 kph] gusts)

Heat transfer (BTU/Hr-Ft2-°F)
0.42

EMI shielding

Minimum of 60dB attenuation or electrical, magnetic and plane waves in frequency range of
150KHz to 10GHz

---