FirstRunner Deployable 4G LTE Cell-on-Wheels (COW)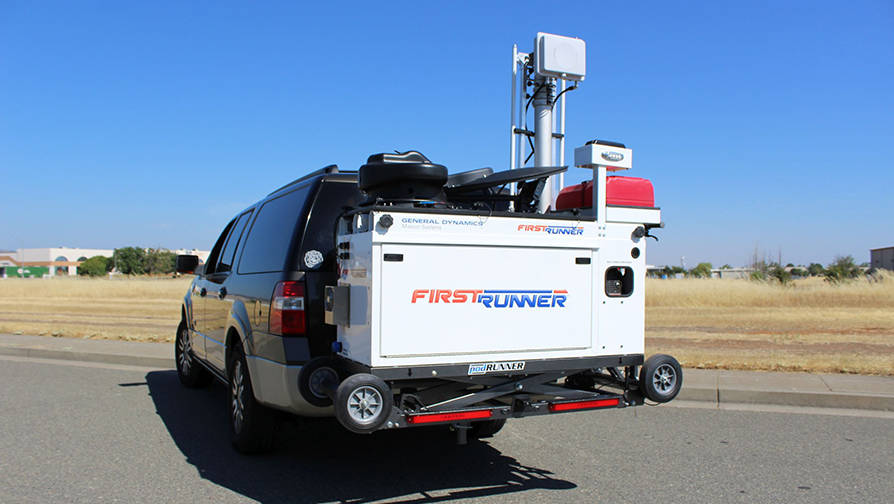 Compact Rapid Deployable (CRD) for Public Safety Communications
A complete FirstNet™ 4G LTE Cell-on-Wheels (COW) easily delivered by a single person and operational in 30 minutes. FirstRunner™ quickly provides high-speed internet while establishing a local area network and supports multiple broadband services, both wired and wireless.
To purchase or learn more about this product, visit ThePodRunner.com
Note: General Dynamics does not sell or manufacture Cell-on-Wheels products.
---