Enterprise Digital Rights Management (EDRM)
Security That Follows Your Data, Wherever it Goes
Route 66 Cyber™ Enterprise Digital Rights Management protects any kind of information – from Office files and PDFs to video and CAD files– and then tracks, audits, and manages access in real-time.
Protect any file, anywhere, at any time
Route 66 Cyber Enterprise Digital Rights Management (EDRM) enables organizations of all sizes to protect their data, and then track, audit and manage the policies securing files in real-time, no matter how far outside the enterprise it has traveled. Data can now be protected down to the "last mile," even after it is downloaded or sent to another device.
---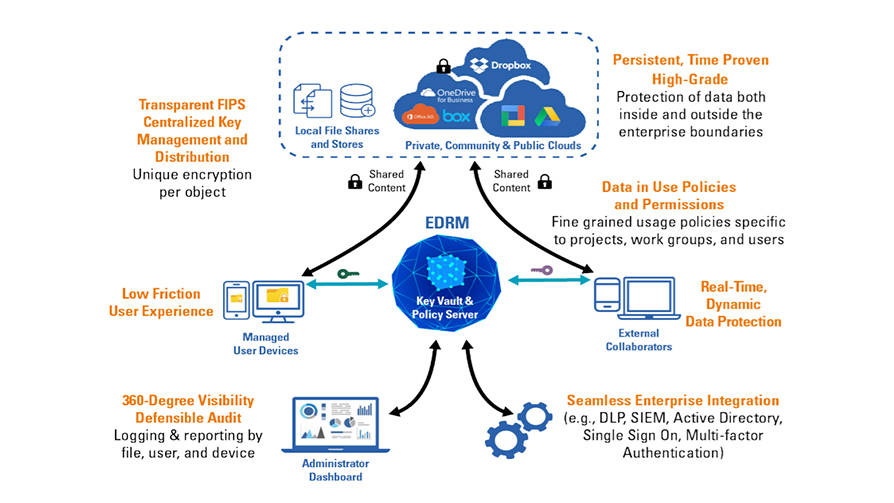 High-Grade, Low Friction Data Protection Enabling Organizations To:
Provide security that persists with any data type, from creation to destruction
Know who is accessing the data, where and when
Dynamically control policy
Continue using the same tools, such as Dropbox and Sharepoint, with no latency or workflow changes
Easily deploy and maintain the software, integrating with existing ecosystem
Track and audit every successful and attempted access


Protecting Data in a Modern Enterprise Whitepaper
Cloud and mobility have made it easier to work and collaborate, in many cases bypassing perimeter protections. Unfortunately security tools haven't always been able to keep up with the demands of a modern enterprise. Surmounting the threats facing enterprise data while operating in a collaborative and mobile environment requires a data—centric security approach.
Read Whitepaper
Key Benefits of Route 66 Cyber EDRM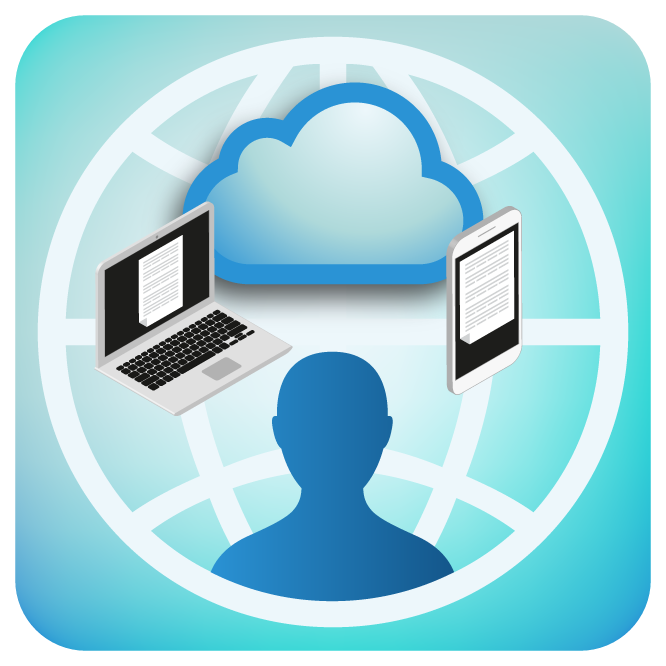 Data Visibility and Security
Whether your enterprise infrastructure is on-premise or in the cloud, encryption and fine-grained data usage policies provide 360- degree data security and visibility across users, devices, and geolocations.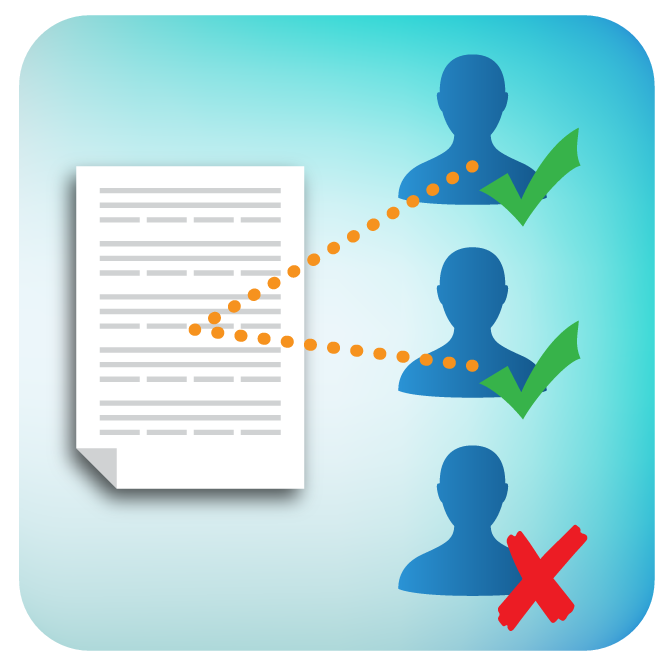 Fine-Grained, Dynamic Control of Your Data
Enable data protection at the level needed for your mission.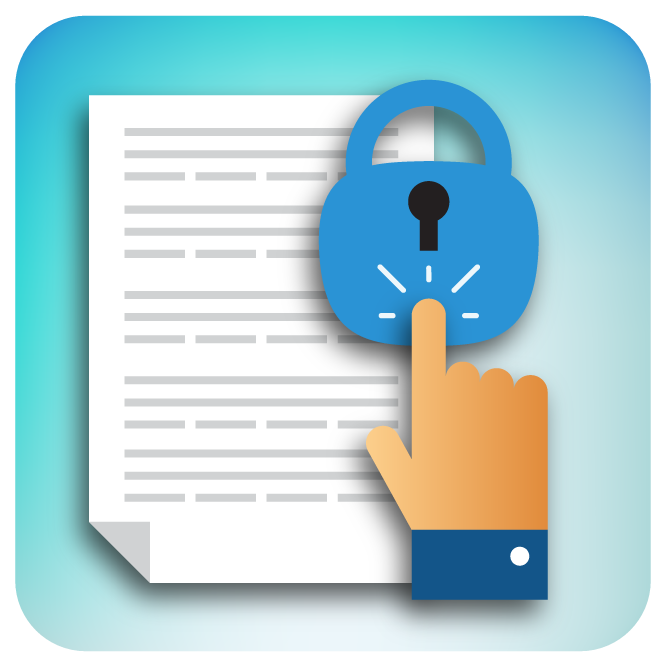 Ease of Use
Effortlessly protect files automatically or with a single user click, and work with your everyday apps and devices without changing the workflow.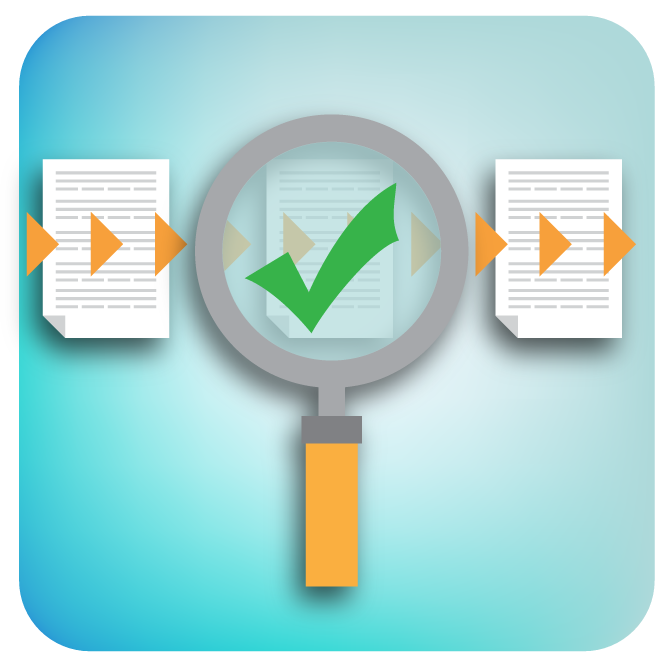 Regulatory Compliance Made Easy
Generate a full audit trail for tracking and regulatory compliance in real-time, which can be integrated with an established Security Information Event Management (SIEM).

Ask An Expert
If you would like to schedule a demo, request a trial or are looking for more information, our team of cyber experts are here to help.
Contact Us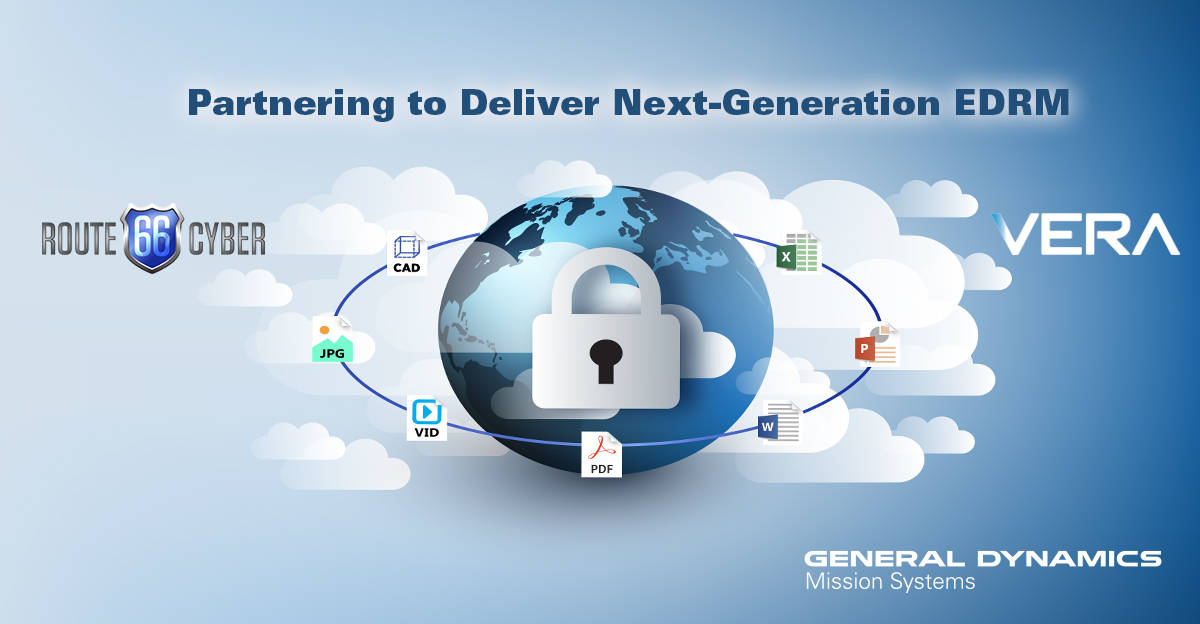 General Dynamics has entered into an agreement with Vera to incorporate Always-on File Security as part of General Dynamics' Route 66 Cyber Enterprise Digital Rights Management software as a service and on-premises offerings.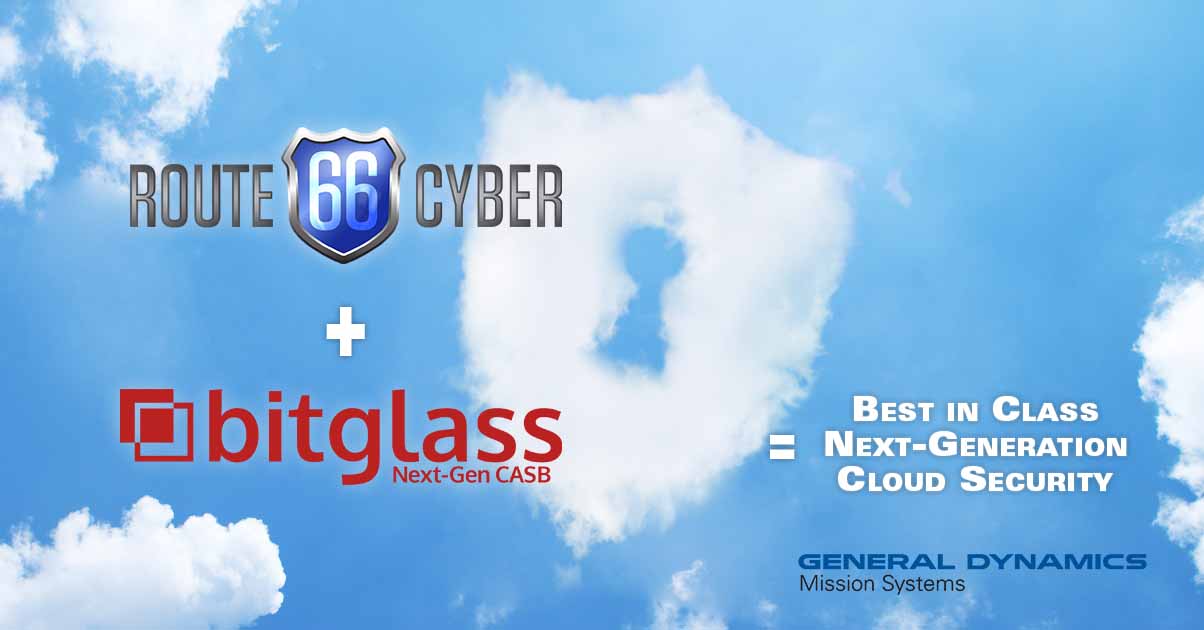 To bring high-grade encryption to federal customers seeking security in the cloud, General Dynamics has entered into an agreement to integrate the Bitglass solution into commercially available software-as-a-service and on-premises offerings of the Route 66 Cyber Cloud Access Security Broker (CASB).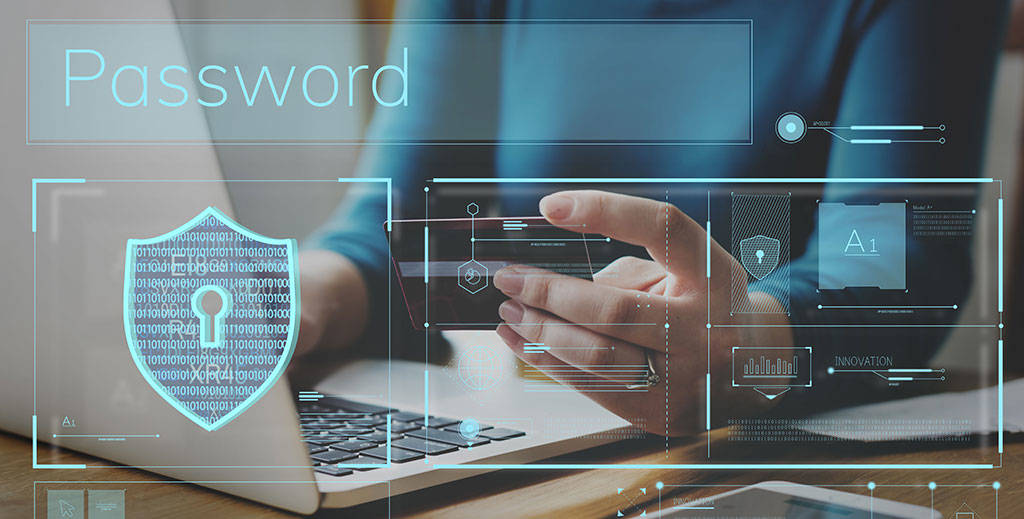 Federal agencies have striven in recent years to modernize federal computing, adopting technologies such as cloud computing, collaborative tools, mobility and Internet-enabled sensors. The consensus is that these technologies will enable a transformed IT environment that will require flexibility, efficiency, accessibility, collaboration and security.
---