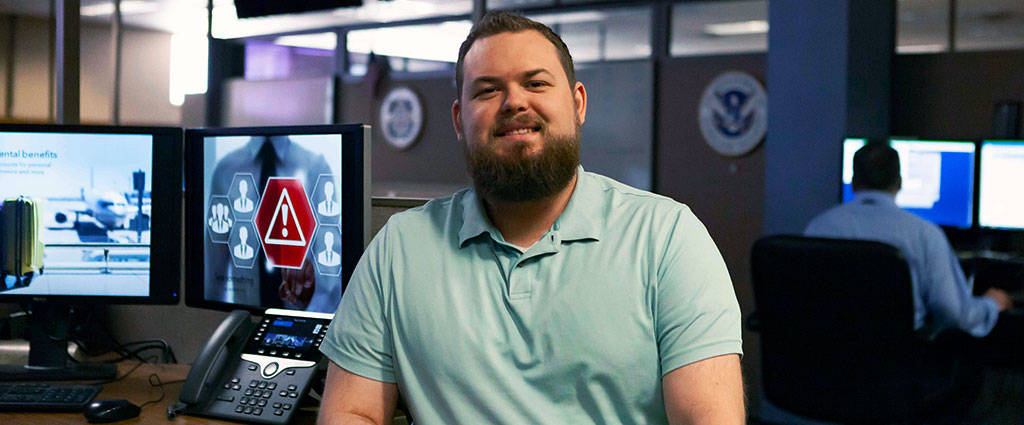 Being a mechanical engineer at General Dynamics is not your typical everyday engineering job, especially when you're designing, developing and testing a nationwide system that saves lives.
Meet Scott Duncan, a mechanical engineer with General Dynamics Mission Systems in Scottsdale, Arizona. We caught up with Scott to discuss his work on Rescue 21, an advanced command, control and communications system that enables the U.S. Coast Guard to execute its search and rescue missions and locate mariners in distress, save lives and property at sea.
In his free time, Scott also volunteers in his local community inspiring students to pursue STEM (science, technology, engineering and math) careers.
Why don't you start by telling us about yourself?
I actually first visited the General Dynamics campus in Scottsdale (AZ) in 2014, when I took a group of students from the Boys and Girls Club to eCrew (a science and math engineering education program). I started working at General Dynamics in January 2018 after I earned my degree in mechanical engineering from Arizona State University.
How would you describe a typical day on the job?
As a mechanical engineer, I jump around tasks frequently. Some days I am hands-on and test components I designed in CAD (computer-aided design) programs or conduct failure analysis on equipment from our antennas. Other days I am in front of my computer updating our extensive diagrams and writing white papers or technical reports for the customer. During meetings, I look at new developments to make sure the mechanical factors have been addressed, such as hidden costs due to product mounting or deployments that need documentation updates. I currently work in a mechanical role for the Rescue 21 program and also support other programs.

Rescue 21 is a General Dynamics built communications system designed for the U.S. Coast Guard that covers all U.S. coasts including Alaska, Hawaii, Guam and Puerto Rico. The Coast Guard has conducted over 100,000 search-and-rescue operations using Rescue 21's advanced direction-finding capabilities to more easily locate mariners in distress. (Photo Credit: U.S. Coast Guard)
What do you like about working on Rescue 21?
One of the exciting things about working in Rescue 21 is our ability to incorporate new technologies into the system. One of the ways Rescue 21 introduces new technologies is through our Research & Development projects. Many of the research and development projects are demonstrated to the customer and have resulted in new opportunities and implementation of the newer technology. As servers have grown more powerful, we have been able to replace hardware with software to reduce the Rescue 21 "footprint," making the system more efficient.
What have those updates meant for the Rescue 21 system?
At one point, Rescue 21 required upwards of three full server racks to process signals, and by leveraging these new technologies that has gone down to a single rack. In addition, Rescue 21 has expanded functionality to allow neighboring sectors to receive remote communications in emergency situations with what is called sector-to-sector handoff. This was successfully operated during the 2018 hurricane season to mitigate outages. Another way that we introduce new technology to the Rescue 21 system is by participating in capstone (senior design) projects with local universities. Through this program, we are able to mentor and work with a broad diversity of engineering students to solve a real-world problem. Upon completion of their research and development, we are able to take their product and refine it for real-world implementation.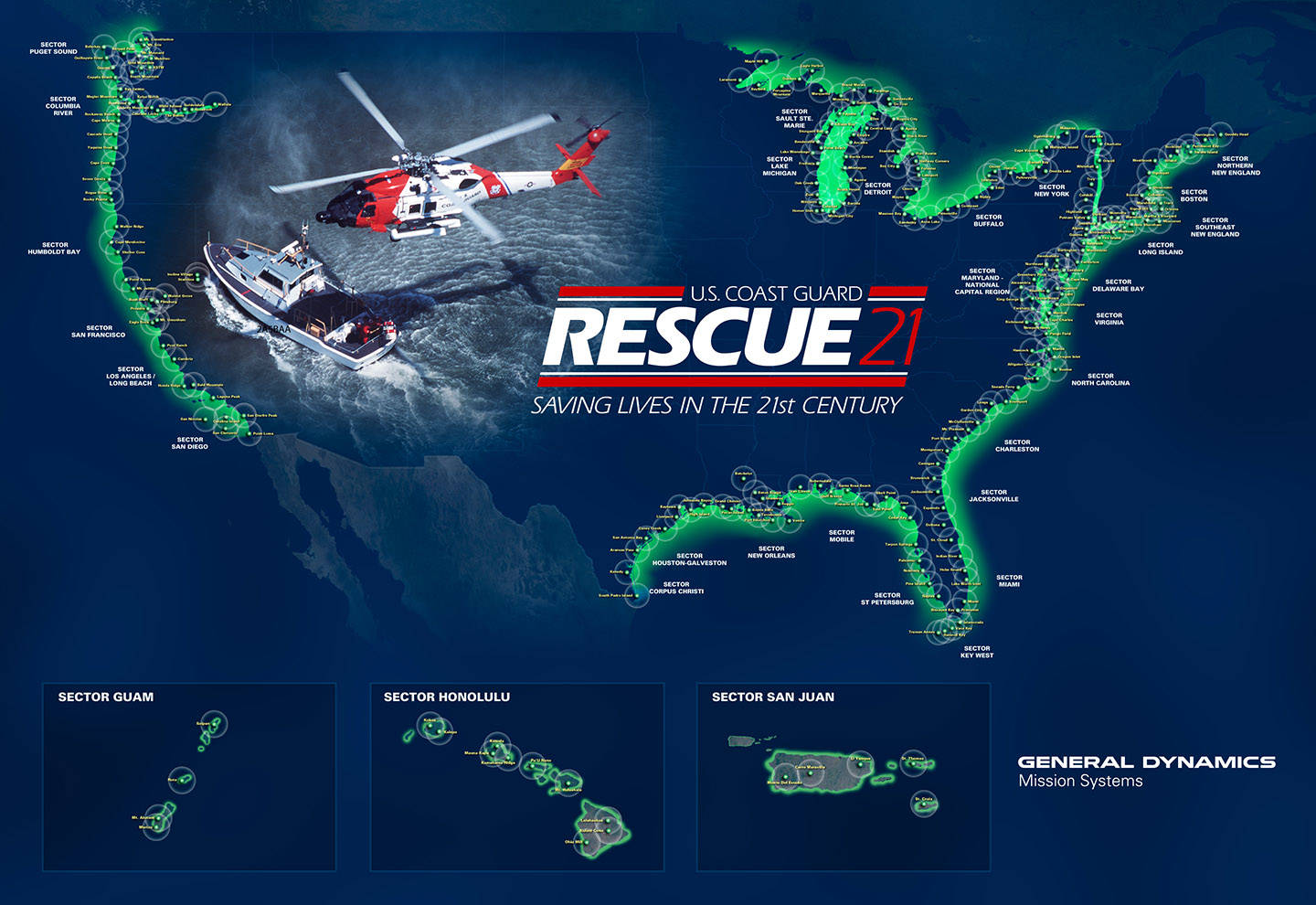 What do you do when you're not building Rescue 21?
I volunteer with eCrew because I understand how important it is to educate and inspire our kids about engineering, especially after seeing the impact it had on me. Short for Engineering Crew, eCrew is a STEM educational outreach program sponsored by General Dynamics for the Boys and Girls Club. Volunteers are pulled from General Dynamics employees with the goal of inspiring our youth, especially young women, to pursue technical careers. I was originally part of eCrew on the Boys and Girls Club side while also attending college. Throughout college I switched majors frequently and was in the process of switching to teaching when I decided to pursue engineering – based on the motivational eCrew experiences. I don't think I ever told the volunteers until my final year of engineering school because I wasn't sure I could be an engineer! I would not have graduated school, much less with an engineering degree, if it wasn't for the passion and dedication of the eCrew volunteers.
What motivates you to volunteer in the community?
After working at the Boys and Girls Club for so long I realized how many different walks of life there are. I was surprised by how many kids never had plans to attend college or didn't have the confidence to pursue STEM. Mentoring these kids is rewarding because you are providing them with new opportunities and by the last session you can see their passion, too.
What do you enjoy most about your work?
I always enjoyed science fiction, especially as a kid. I knew I wanted to work on technologies like in the books I read, I just never thought I was capable. Now I get paid to tinker with and understand new technology, so I feel that my job is my passion, and the work I am involved in continues to drive that passion. It also helps that Rescue 21 is a fulfilling program to work for, with the goal to leverage new technology to save lives.
Interested in finding your next challenge at General Dynamics?