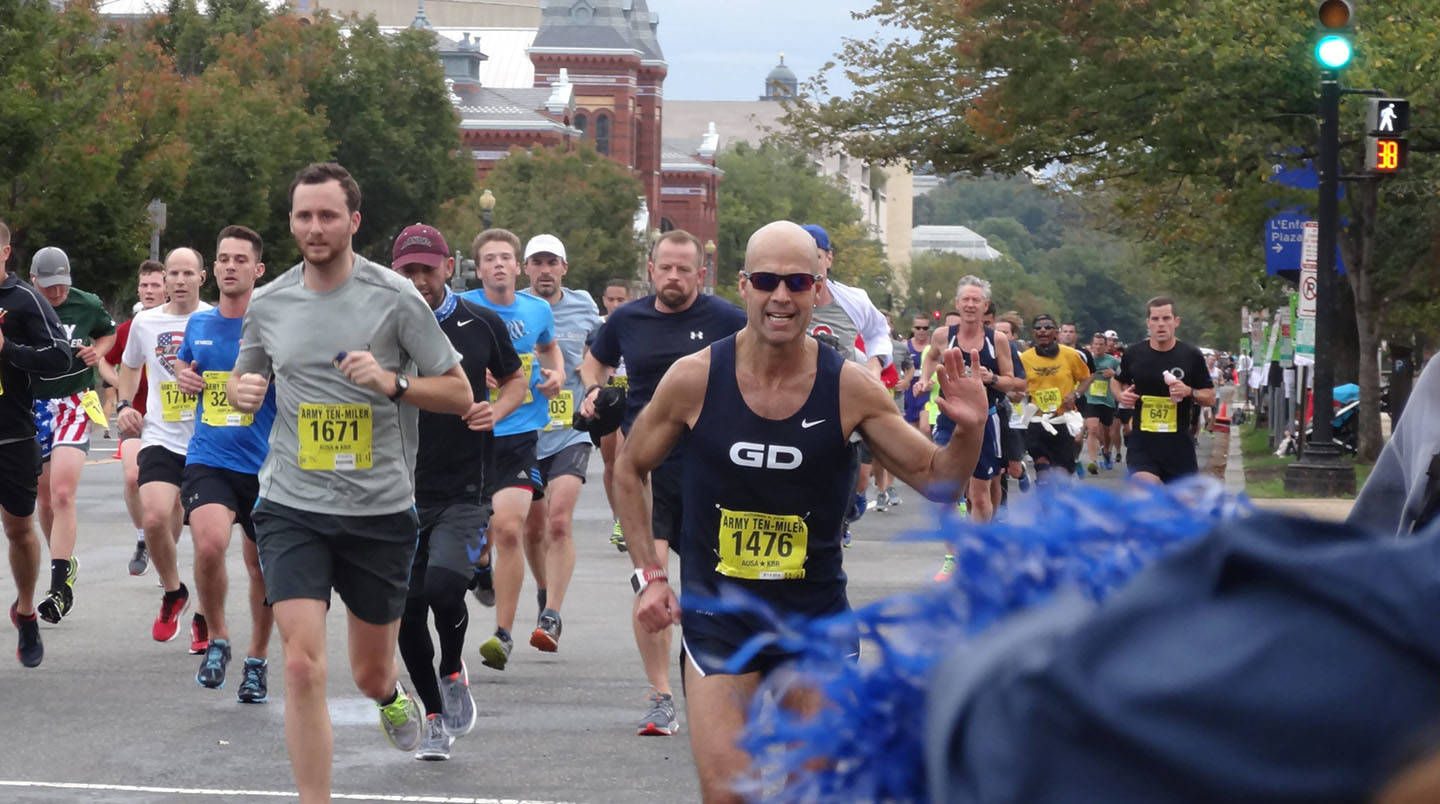 GD Runners Place First Overall in the Corporate Team Division
On a windy Sunday morning, streets across Washington D.C. were closed as over 30,000 people laced up their running shoes and ran in the 32nd annual Army Ten-Miler. The race kicked off at the Pentagon in true Army fashion with the sound of cannon fire as runners began their 10-mile journey past the picturesquemonuments and memorials throughout the nations capital.Among the runners were General Dynamics employees who volunteered to run in the corporate team competition and as individuals to show support for the U.S. Army. Along the way, thousands of spectators and a squad of over 120 General Dynamics employees gathered on the sidelines with signs and noisemakers to cheer on their team and all other runners.
As runners in blue GD racing uniforms sprinted across the finish line near the Pentagon, their times were recorded for the Army Ten-Milers corporate team competition which ranks the fastest runners from participating companies. Once they had a chance to catch their breath, the runners began to celebrate when they realized that months of training had paid off. The top GD Team had finished first in the corporate team division with a combined time for the top four runners of 3:36:18, only 20 seconds ahead of the second-place team. In addition to taking first place overall, two other General Dynamics teams placed in the top 10. The GD co-ed team took third place with an impressive overall time of 3:56:27 and our all-female team placed seventh out of the 50 participating teams with an overall time of 4:42:47.
We were proud to support the Army Ten-Miler which is the third largest 10-mile race in the United States and all proceeds benefit welfare and recreation programs for Soldiers and their families. It was a special day for all who participated and we were honored to be a part of it.
A GD Runner's Army Ten-Miler Moment
Ricardo Maldonado, amechanical engineer, was not only a member of the first-place corporate team, but also had the fastest time in his age group, which included more than 1,300 people.
It was a great honor for me to represent General Dynamics on our Army Ten-Miler team. Its such a meaningful event because it raises funds for our soldiers and their families. The level of excitement at the race is tremendous, with heavy participation from all the military services, members of its supporting industry and the public." ~ Ricardo Maldonado, Team GD Runner
Ricardo went on to say, "I felt very privileged to be able to compete for GD and help win the first place award for the corporate division. A priceless fallout of being on the team was the many friendships I have formed with fellow teammates, their loved ones, GD employees who helped put the whole thing together and the GD employees who went out to the race to cheer us on."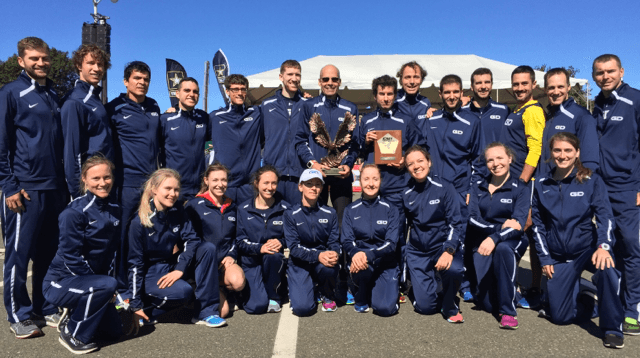 General Dynamics runners placed first, third and seventh in the corporate team division at the 2016 Army Ten-Miler.
---
Congratulations to everyone who participated in the race and to our Team GD runners Scott Mindel, Robert Gomez, Austin Tegels, Joe Ruvido, Christopher Jordan, Ricardo Maldonado, David Hess, Robert Ashby, Alexander Beebe, Luc Throo, Corey Perez, Shawn Strawbridge, Markus Gehringer, Michael Olugemo, Teresa Ruiz, Lauren Besenfelder, Katharine Weathers, Zoe Chavez, Elizabeth Lambert, Amanda Tavis, Sharon Palmer, Maria Maruna, and Denice Manhardt!
To see the official Army Ten Miler race results, visit:http://bit.ly/Army10_Results
Photos From The Race
Check out our image gallery of General Dynamics employees at the 2016 Army Ten-Miler.