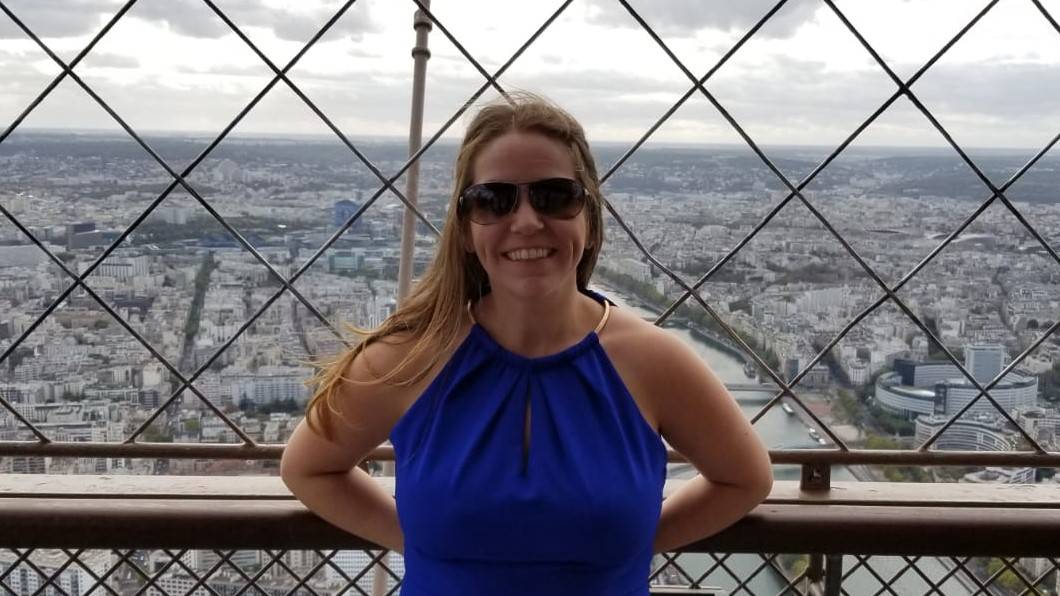 Fast paced, collaborative, and always changing .... Working on our machine learning team involves creating specialized algorithms and deploying them to mobile platforms like smartphones, unmanned underwater vehicles, and aircraft. These technologies are designed to support smarter forecasting, threat detection, complicated problem solving, and aid in decision-making.
Meet Mandy Sack, a data scientist and member of our machine learning team. We spoke with Mandy about what led her to her current role and how her team is working to help our customers complete their missions smarter.
Tell us a little about your background and what led to your current role as a machine learning engineer.
My mom attended Lincoln High School in Bloomington, Minnesota, where our General Dynamics Mission Systems building is located. My dad worked for Control Data and Ceridian in the same building from 1981 to the mid-1990s, so you could say it was meant to be that I would eventually work for General Dynamics.
I have been a part of General Dynamics for eight years and began my career here while completing my last semester at the University of Minnesota, obtaining my bachelor's degree in computer science. I feel extremely fortunate to have encountered so many wonderful people who have influenced and guided my development and growth at General Dynamics that led me to working as a machine learning engineer.
I spent much of my tenure here with the High-Performance Computing (HPC) team based in Bloomington, Minnesota, and spent about a year with the Storage Management Systems group, completing testing and integration with the P3 Korea program under Dave Peterson. While working for HPC, I was able to develop in different roles, including software and systems engineer, project manager, researcher and team lead, with the support of a great manager, Molly Clare, and mentor, Joe Eiler. I had been interested in machine learning for a few years. In March 2019, I watched Chris Brady's All Hands meeting when the Deep Learning Analytics (DLA) group was introduced. I was excited by the possibility to be a part of and learn from the DLA group, with their reputation of being the best in the field on the forefront of machine learning. I was also excited to be a part of a diverse and distributed team.
I applied for a position in the DLA Center of Excellence (CoE) in April 2019 and heard from Stanita Clarke and Aaron Schumacher in August regarding my application. I completed several phone interviews with team members, as well as completing a small project that used open source data to determine if social media posts were "bots" or not. I officially received an offer to join the Deep Learning Analytics team in October and have been here ever since.
Mandy Sack (front row, third from right) with other members of our Deep Learning Analytics Team. Our Deep Learning Analytics experts come from multidisciplinary backgrounds and have been recognized as some of the best in the world.
---
Can you briefly explain the benefits of machine learning?
Machine learning (ML) uses labeled data to build a model that enables the accurate prediction on future, similar data – typically in the form of texts, images or videos – and is at the forefront of many of today's technologies. Banks use anomaly detection to identify fraudulent charges; retail uses your openly available data to target market products to you; and we can use Google translator to go from one language to another. These technologies were created to address a "pain point" for whatever business problem they were solving. For example, banks did not want to keep hemorrhaging money to both the customer and the criminal element simultaneously, so now ML for fraud detection helps stanch that bleeding.
One benefit of ML for General Dynamics is to make our products and services better, faster and cheaper. My team can help provide an opportunity to bridge the gap from business area specialties to apply machine learning expertise into all domains from deep sea to deep space.
What does your typical day look like?
No two days have really looked the same since COVID-19. However, over the last year I had the opportunity to work on various different projects, and help on a couple of proposals. ML is interdisciplinary, and those projects required different skills, knowledge and experience in order to meet the needs of each.
What I can say is that there were common themes across projects, including wrangle data, manipulate DataFrames or arrays, analyze and/or visualize data, create models, train-run inference, collect metrics and repeat with different experiments. Reading white papers has also been a requirement for understanding various models, so our ML work tends to be closer to the bleeding edge of technology. Some of the tasks that occur, regardless of being an ML engineer, are the communication between teammates, providing status, and planning. Since our team is distributed across the United States, it is imperative to have strong communication skills, especially in the most trafficked communication channels, like Zoom, Git, Slack and email.
I currently lead an I3 IRAD to continually update reinforcement learning models in the field with Michael Ganger, as well as help Jeremy Trammell create models for the MILES Replacement program.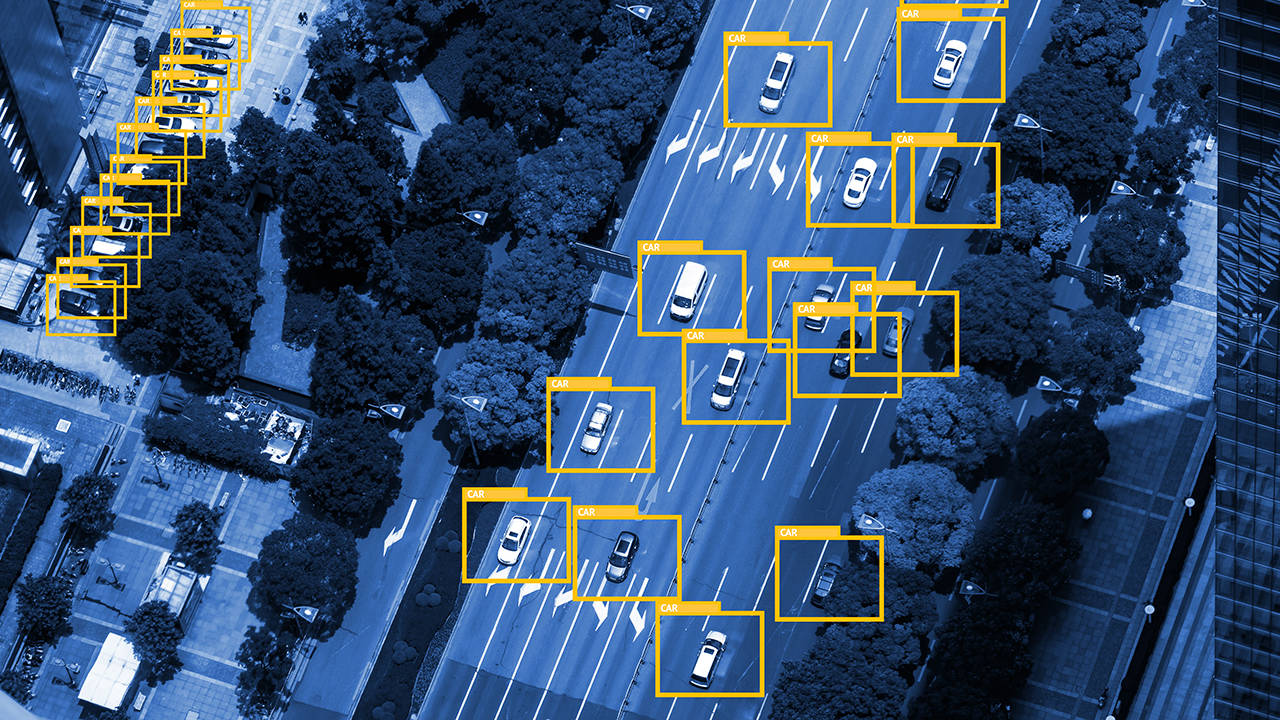 Deep learning can be used on variety of input data types including audio, video, text, images, radio waves and machine signals to create applications such as natural language processing, audio recognition, computer vision, and target recognition.
---
What do you enjoy most about working on the machine learning team?
I enjoy the learning the most about working on the Machine Learning team! Each project has been vastly different from one another, which has greatly expanded my machine learning knowledge and skillset. I also enjoy my teammates. I have been able to learn so much from each team member.
What has been the most challenging aspect of your role?
The most challenging aspect of my (newish) role has been learning about machine learning at what feels like a hyper-speed pace and simultaneously trying to make essential contributions to projects. It is always a humbling experience when tackling new challenges.
What else should we know about machine learning?
Machine learning can be applied to nearly anything. The biggest impact on an ML project is the data, whether it is good, bad or indifferent. Each project likely has some sort of data and/or domain knowledge that can be leveraged for a successful ML project.
You should also know that labeled data is not generally something that is created naturally in the wild. A labeled dataset needs to be curated by either a domain expert, a machine, or some other way.
Machine learning is important to our company, as it has been steadily increasing in significance to our customers. If we have a positive impact with ML, it will directly affect our customers, and therefore, our nation.
How have you been involved in other areas within the company?
During my time at General Dynamics, I have volunteered on several community projects, including Bring Your Kid To Work Day, the United Way campaign, EWeek, Leadership Club, Career Mentoring program, Toastmasters and the Internship program (Sydney Matthys). These opportunities helped me build relationships with those outside of my functional roles and gain insight into the company.
In 2017-2018, I had the opportunity to work on the GDMS Leadership Council program under Engineering Leadership team sponsorship from Scott Blanchard and Manny Mora (shout out to Team Wonderbread and Shake'n'Bake). This opportunity rapidly expanded my business acumen, and I was immediately able to apply the knowledge I gained.
What do you enjoy doing outside the office?
Outside of the office, I enjoy spending time with my four boys (Connor, Ayden, Alex and Jameson), husband (Adam), and goldendoodle (Auggie). Some of my favorite pastimes include traveling, going to the gym, watching my kids' sporting or musical events, trying new things (especially food), cooking, going to the cabin, hosting dinner parties, gardening, tending houseplants, boating, wakeboarding, snowboarding, and learning about personal finance, leadership, and emotional intelligence. Prior to COVID-19, I enjoyed everything that was involved in starting, owning and operating a small business. We are excited to see what Mandy and the team have in store to bring machine learning capabilities to our products in the future!