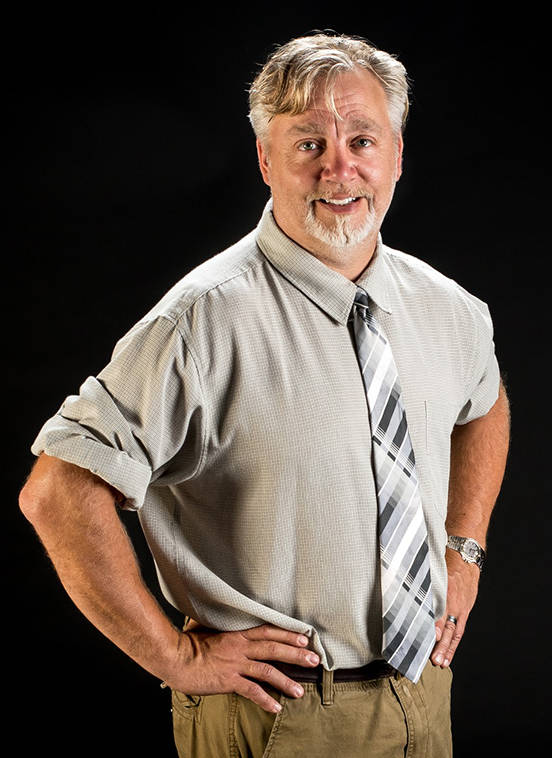 Encouraging and challenging our engineers to explore the edge of the possible helps make General Dynamics Mission Systems an industry leader in innovative, smart solutions for our Nation and our allies.
Pioneers of Progress highlights the many different ways to be a trailblazer, and how our engineers are exploring new avenues of thought through innovative approaches to the work they do each day.
As part of our Pioneers of Progress series, we present the highlights of some of our engineers who employ their innovative spirit and vivid imagination to bring capabilities to our customers and their missions
For our first story, we sat down with senior research engineer Michael Vogt, in Bloomington, Minnesota, who is leading a team focused on providing cutting-edge autonomy and artificial intelligence capabilities.
Michael and his team received funding for their work through the Independent Research and Development (IRAD) program, which provides an avenue for thinking outside the box to discover new ways of addressing our customers' toughest problems.
Tell us about your role in General Dynamics Mission Systems.
I came onboard working on Knifefish Unmanned Undersea Vehicle in Quincy, Massachusetts. Knifefish is the U.S. Navy's advanced unmanned undersea vehicle (UUV) mine countermeasures program. My role was to increase vehicle edge computing performance critical to implementing new intelligent behaviors. I got involved in our internal IRAD programs to extend the capabilities of all the UUVs by developing new forms of autonomous swarming by collaborating with my team.
I am the principal investigator for this program. Because I have a background in unmanned aircraft system development, I serve as the system architect for unmanned vehicle modeling and simulation. I use my artificial intelligence (AI) experience for developing agent sensing-based reasoning approaches.
What sparked your interest in pursuing an IRAD?
My entire career has been in basic and applied research and development. I came to General Dynamics Mission Systems after 25 years at the Department of Energy (DOE) national laboratories, followed by a dozen Small Business Innovation Research and Small Business Technology Transfer program projects commercializing technology generated by the DOE. I had been particularly interested in the potential General Dynamics Mission Systems has for leveraging embedded-AI and AI-based autonomy across all of its portfolio.
Tell us about your IRAD.
In a nutshell, our IRAD team develops military-grade vehicle autonomy for ships, and our program team – including Cristhian Alcocer, Anthony Bloch, Rosemary O'Connell and Benjamin Strasser – develops intelligent groups or swarm autonomy. Most vehicles described colloquially as unmanned are really remote-piloted, operated under the indirect control of a human operator typically out of harm's way.
What is still underdeveloped industry-wise is the autonomy, or ability to complete complicated assignments and missions with no remote human operator in the loop. This requires flexible and robust machine sensing of the world surrounding it, followed by the machine making intelligent and explainable decisions. When machines might perform some function even more effectively working together, then this requires a level of collaboration (swarming). Making this autonomy and swarming adaptive and scalable is our program goal.
Autonomy by its nature is a force multiplier, having a single human operator direct the objectives of a team of unmanned vehicle agents leverages the training that our company puts into our staff and that our military puts into its warfighters.
There are actually many use-cases for which we are developing autonomy and advanced swarming. One easy-to-understand example would be a crewed ship like a Littoral Combat Ship (LCS), paired with a team of unmanned vessels to provide additional protection. As the LCS transits a high-risk situation such as mined waters and manned vessel threats, a swarm of UUVs surveys and neutralizes the mines, while other autonomous surface vessels sense and identify surface threats and take action to intercept and keep them at a distance.
In a not-so-obvious but similar way, autonomous projectiles and air-delivered loitering munitions can self-determine which threats to engage and when, adjusting to unforeseen events and increasing the likelihood of a successful mission. Our program team has developed/is developing models and simulations for these and other applications.
Our autonomy IRAD team and our swarming behaviors of the program team have been developing complementary solutions for the past several years. Working on both teams, I've gotten to help bring the two together, one providing a military-grade autonomy foundation for vehicles (the big stick) and the other providing the cutting-edge new collaborative swarming behaviors (a really sharp end for the stick).
What was the most significant takeaway for you?
I joined General Dynamics Mission Systems because I wanted to work with other talented and capable scientists and engineers, and tackle problems too big to do solo or as a small business. I got exactly that and then some. The IRAD program has been an ideal mechanism to draw upon the experience of former military veterans along with the genuine cleverness of the General Dynamics Mission Systems staff elbows-deep in their engineering to generate solutions. I am impressed by the staff and support people I've worked with, and being impressed makes you look forward to work every single day and want to deliver your very best.
What advice would you give to others who might be interested in pursuing an IRAD?
Don't be shy about sharing ideas. All, ALL, ideas mature with sharing and evolve into real solutions. Don't be put off if the timing of a specific idea isn't good and it has to wait – keep at it. Keep reporting, keep proposing, and keep sharing your ideas with your team and others. Cultivating good ideas and leads takes patience, as much as developing them takes determination.
If you like what you read and are interesting in joining our team, check out our current job opportunities here.