KG-530 High Speed SONET Encryptor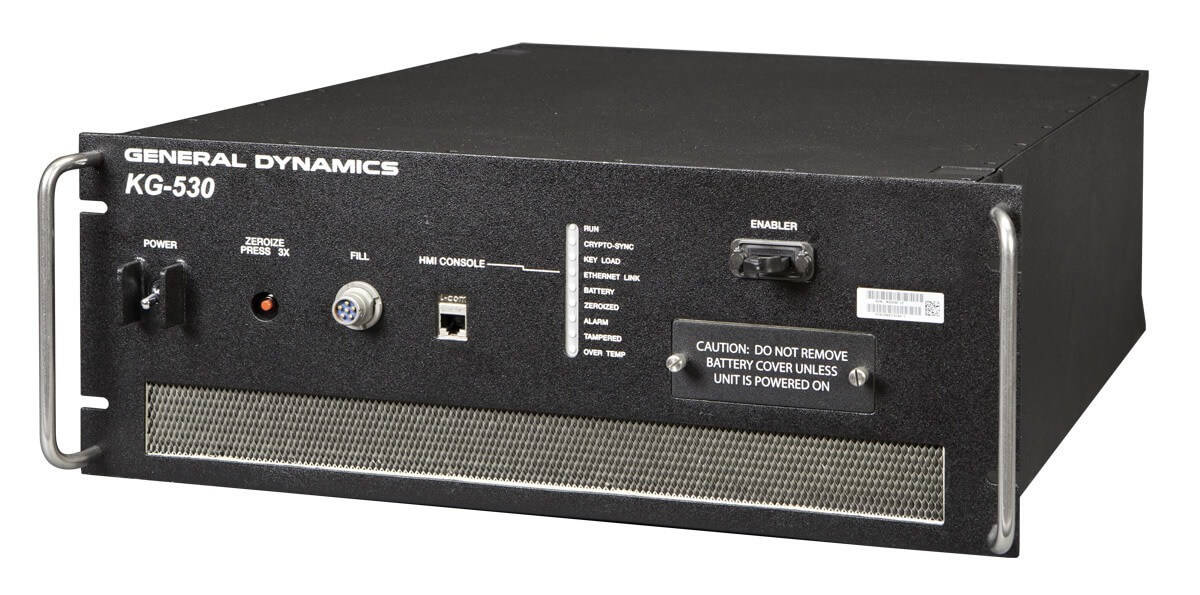 This product has been discontinued
End of Production Announcement:
December 2015: General Dynamics is announcing the end of production of the KG-530 High Speed SONET Encryptor. The KG-530 is no longer available for purchase. We will continue to provide technical Help Desk support and honor all active warranty and maintenance agreements. General Dynamics will continue to offer Flat Fee Fixes while supplies last.
We recommend the TACLANE-10G Encryptor (KG-175X) for your high speed encryption needs. For more information please contact our INFOSEC team at 888-897-3148; Infosec@gd-ms.com or visit the TACLANE-10G webpage.
24/7 Customer Support
You are never alone when you partner with General Dynamics to secure your critical information. With the largest deployed base of NSA-certified encryptors worldwide, General Dynamics is committed to support our customers worldwide with a 24/7 technical Help Desk.
Help Desk — Contact our technical Help Desk 24 hours a day / 7 days a week:
877-230-0236
Our Infosec support page is designed to make it easy for customers to access the information they need. Please visit www.gdmissionsystems.com/infosecsupport for the following support features:
---