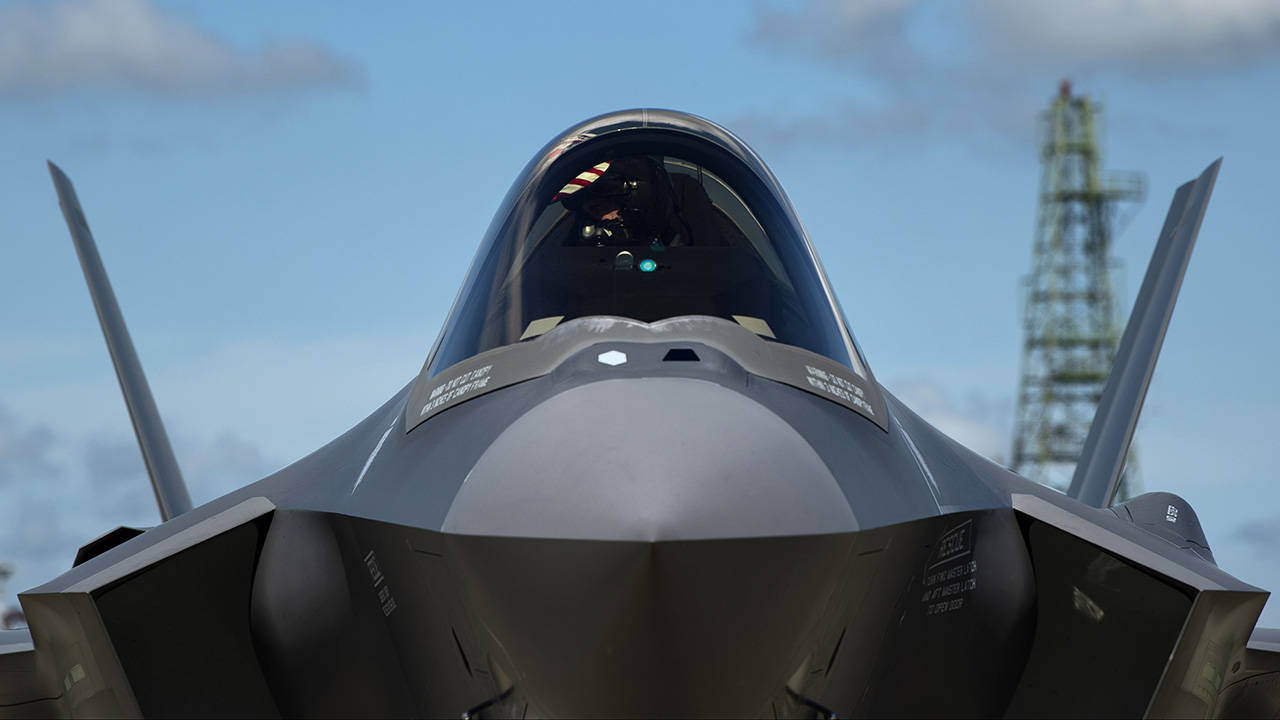 Marion, Virginia-produced wideband radomes provides critical protection for fifth-generation aircraft
Fairfax, Va. – General Dynamics Mission Systems announced today that it has delivered the 500th wideband nose radome to Lockheed Martin for installation aboard U.S. Air Force, U.S. Navy, U.S. Marine Corps and international military F-35 aircraft. These radomes physically protect the aircraft's Active Electronically Scanned Array (AESA) radar, while minimizing radio frequency (RF) interference and reducing the aircraft's susceptibility from detection by enemy radar. The radomes were originally co-developed by General Dynamics and Lockheed Martin, with General Dynamics leading the RF design and Lockheed Martin leading the overall development effort.
"This milestone is an incredible example of our Marion team's 75-year commitment to successfully design, produce and test more than 65,000 radomes that meet the needs of more than 50 different types of aircraft," said Carlo Zaffanella, vice president and general manager at General Dynamics Mission Systems. "Our goal at General Dynamics is to make wideband radomes that protect aircraft and radar systems as they evolve and support increased functionality with as little interference as possible."
General Dynamics has designed and produced over 1,700 advanced wideband nose radomes specifically to support AESA radars on U.S. and international military aircraft including the F-15, F-16, F/A-18 and F-35 platforms. Wideband radomes provide increased performance over legacy radomes by minimizing impact to RF performance over the much broader AESA frequency bands. This improvement enables F-35 pilots greater operating frequency space and provides maximum performance in target detection, tracking and mapping.
More information about General Dynamics Mission Systems wideband radomes is available HERE.
General Dynamics Mission Systems, a business unit of General Dynamics (NYSE: GD), provides mission-critical solutions to defense, intelligence and cyber-security customers across all domains. Headquartered in Fairfax, Virginia, General Dynamics Mission Systems employs more than 12,000 people worldwide. For more information about General Dynamics Mission Systems' broad portfolio of capabilities, visit gdmissionsystems.com or follow @GDMS on Twitter.