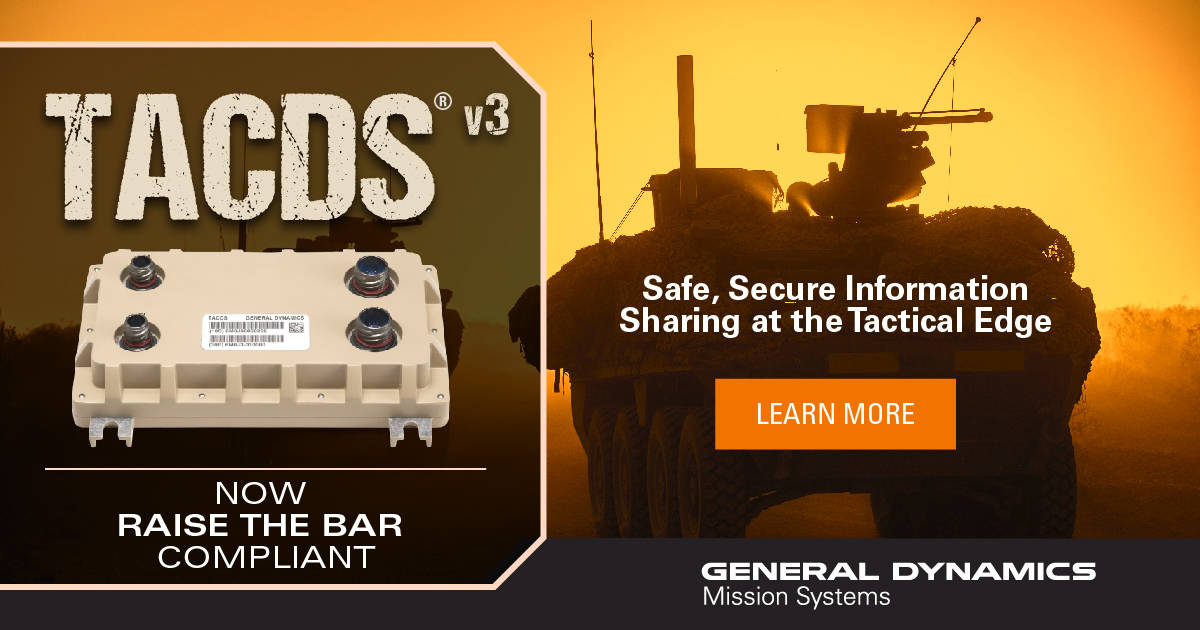 TACDS® v3 has been assessed and meets Raise the Bar requirements that aim to improve cross domain security and capabilities in order to address current and emerging cyber threats.
FAIRFAX, Va. – General Dynamics Mission Systems' TACDS-v3 has been assessed by a National Cross Domain Strategy & Management Office (NCDSMO) certified Lab, and it has been determined that TACDS-v3 meets Phase 1 Raise the Bar (RTB) requirements. TACDS-v3 meets the security requirements to connect networks at different classification levels across varying domains for the Department of Defense and the Intelligence Community. This NCDSMO assessment recognizes that TACDS v3 meets the stringent requirements set forth in National Security Agency's RTB initiative that establishes security guidelines and requirements for cross domain solutions deployed by U.S. government to protect National Security Systems data.
"Accessing mission information when it is needed on the battlefield elevates the quality and effectiveness of situational awareness," said Brian Morrison, vice president of the Cyber Systems line of business for General Dynamics Mission Systems. "Now RTB compliant, TACDS version 3 will continue the legacy established with its introduction, providing instant, secure access to real-time information. Our commanders and warfighters deserve no less."
TACDS v3 is a tactical cross domain solution that controls information sharing and data transfer across different security domains in tactical vehicles, aircraft and dismounted soldier systems. Specifically designed for deployment in tactical environments, TACDS v3 is available as a form, fit, function and interface compatible upgrade to TACDS v2.1 units. TACDS v3 now introduces a common baseline for the TACDS product family, accelerating delivery of capabilities to the mission. With the hardware, firmware and software being the same, the authorization schedule will be more streamlined for future updates and/or changes.
General Dynamics Mission Systems, a business unit of General Dynamics (NYSE: GD), provides mission critical solutions to those that lead, serve and protect the world we live in. We are a technology integrator and original equipment manufacturer with deep domain expertise in ground, sea, air, space and cyberspace. Headquartered in Fairfax, Virginia, General Dynamics Mission Systems employs more than 13,000 people worldwide. For more information about General Dynamics Mission Systems' broad portfolio of capabilities, visit gdmissionsystems.com and follow @GDMS on Twitter and LinkedIn.