While developing next-generation shelters for the U.S. Army, General Dynamics Mission Systems earns $66 million contract to deliver current generation mobile shelters.
Fairfax, VA. – The U.S. Army has selected General Dynamics Mission Systems to provide current generation Army Standard Family (ASF) Shelters, one-side and two-side expandable, and Modular Extendable Rigid Wall Shelters (MERWS) via a firm-fixed price contract valued at $66 million. The estimated completion date of the contract is June 24, 2024.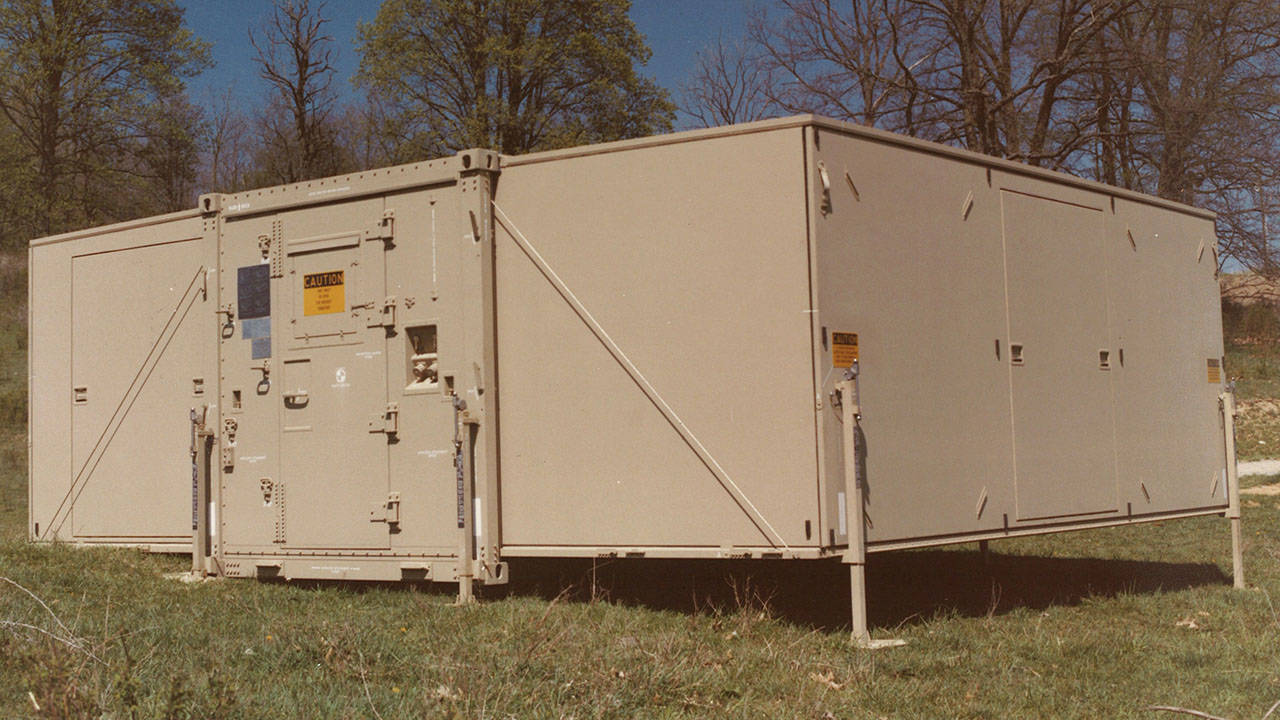 The shelters will be used worldwide by the Army to support applications such as command posts, kitchens, maintenance shops and medical facilities. Their lightweight design and rugged durability enable them to operate in the most extreme environments. The addition of the MERWS requirements will provide greater shelter capacity for deployable conference and communication centers.
In anticipation of the Army's growing requirements, General Dynamics is designing the modernized Army Standard Tactical Shelter (ASTS) to be quickly deployed on the ground or on the Army's Family of Medium Tactical Vehicles, enabling rapid deployment and increased mobility. Currently under development, these next generation of ASF shelters will cost significantly less than the current ASF shelters and increase many operating features such as nine-high stacking versus six-high which enables greater transportability.
They will have a larger interior operating space and will be lighter than the currently used M1087 Expansible Van, reducing fuel and maintenance costs for the vehicles transporting them.
"For over forty years we have provided cost-efficient, durable shelters to meet the changing needs of the Army," said Jared Strait, a Director of General Dynamics Mission Systems. "The new Army Standard Tactical Shelter – Expandable will provide the Army with the essential flexibility and mobility they need to quickly transport, deploy, and move shelters to support their missions."
General Dynamics Mission Systems is a business unit of General Dynamics (NYSE: GD). For more information about General Dynamics Mission Systems, please visit gdmissionsystems.com and follow us on Twitter @GDMS.
Updated: 8/5/2020