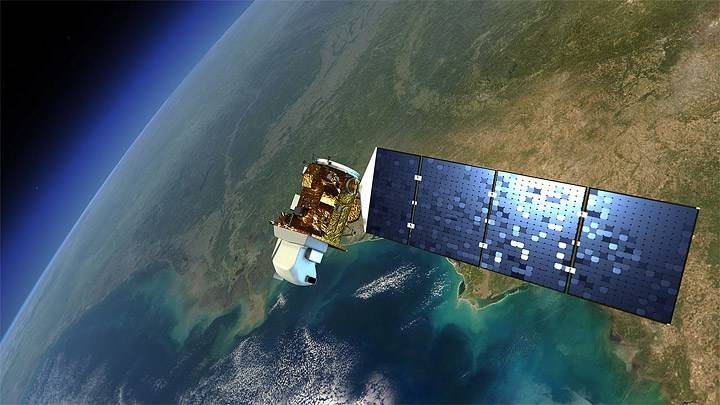 The contract establishes General Dynamics Mission Systems as a prime contractor for space mission operations centers.
---
SCOTTSDALE, Ariz. – General Dynamics Mission Systems received a contract from the U.S. Geological Survey (USGS) to 'fly' the current Landsat 8 mission from the existing Landsat mission operations center at the Goddard Space Flight Center (GSFC) in Seabrook, Maryland. Concurrently, the company will design and integrate a new Landsat Multi-satellite Operations Center (LMOC) at GSFC while continuing the flight of the current Landsat 8 satellite and be ready to provide flight and mission operations following the launch of the new USGS Landsat 9 satellite in 2020. The contract is valued up to $155 million over five years with five additional, one-year options.
"With this contract, General Dynamics steps into the prime systems integrator position for ground-based space mission management, flight operations and mission operations centers, representing a compelling new offering for U.S. government and civilian space agency customers," said Manny Mora, vice president and general manager of Space and Intelligence Systems for General Dynamics Mission Systems
Landsat represents the world's longest continuously acquired collection of space-based, moderate resolution, land remote sensing data. Initiated in 1966, millions of sensor images document and provide a free resource of documenting agriculture, geology, forestry, regional planning, education, mapping, and global change research. Landsat images also provide life-saving information for emergency response and disaster relief operations.
As a joint initiative between the USGS and NASA, the Landsat Project supports government, commercial, civilian, military, and educational communities and initiatives throughout the United States and worldwide.
The General Dynamics Mission Systems' space-ground-segment capabilities support the Intelligence Community and the U.S. Navy's Mobile User Objective Systems located in the U.S., Australia and Europe, the Space Network Ground Segment Sustainment program that manages and controls the nations Tracking and Data Relay Satellite System in Las Cruces, New Mexico and the U.S. Naval Satellite Operations Center (NAVSOC) in Point Mugu, California.
General Dynamics Mission Systems is a business unit of General Dynamics (NYSE: GD). For more information about General Dynamics Mission Systems, please visit gdmissionsystems.com and follow us on Twitter @GDMS.