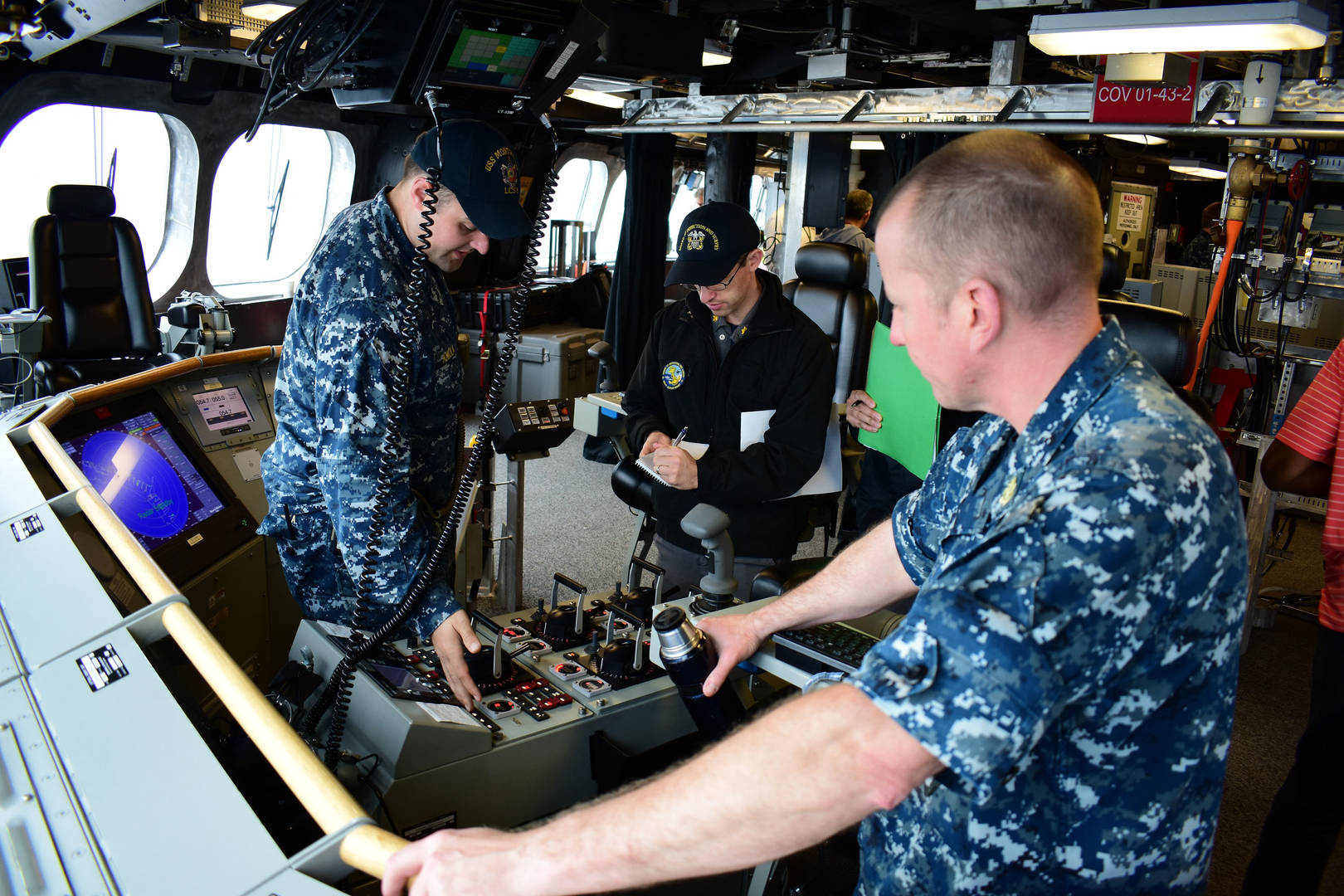 USS Montgomery is the fourth Independence-Variant Littoral Combat Ship which features General Dynamics' open architecture computing infrastructure (OPEN CI). OPEN CI systems were designed with the sailor in mind and control everything from driving the ship to firing its guns. (Photo Credit: U.S. Navy)
---
PACIFIC OCEAN – USS Montgomery (LCS 8) completed Final Contract Trials on March 17, marking the completion of the construction and initial operating testing of the Navy's eighth Littoral Combat Ship (LCS).
The trial, administered by the Navy's Board of Inspection and Survey, is part of a series of post-delivery test and trial events through which the ship and its major systems are exercised. The five-day trials began with pre-underway and material condition checks followed by at-sea demonstrations. Trial highlights included combat systems air and surface detect-to-engage scenarios, 57mm gun firing exercises, maneuvering testing and operation of the twin boom extendable crane.
I am exceptionally proud of the USS Montgomery team and the combined efforts of the blue and gold crews, Program Executive Office Littoral Combat Ship (PEO LCS), Littoral Combat Ship Squadron ONE, and all of the other contributors who worked to create this successful outcome, said Commander Mark Stefanik, Montgomery's commanding officer. Montgomery has continued to raise the bar and we are looking forward to her next challenge and a successful introduction to fleet operations.
Several government and private agencies supported the trials led by PEO LCS; industry partners included Austal USA and General Dynamics Mission Systems, and logistical support was provided by Southwest Regional Maintenance Center. Additionally, in a move to the blue and gold crewing construct, Montgomery Blue Crew, currently in an off-hull status, successfully demonstrated the support a Blue-Gold model provides.

Read the full article at: navsea.navy.mil