SCOTTSDALE, Ariz.,– The U.S. Navy awarded a contract modification to General Dynamics Mission Systems to build and deliver more than 30 new AN/USC-61(C) Digital Modular Radios (DMR), along with related materials and equipment for new Navy surface vessels and submarines. The software-defined radios are a mission critical communications hub for Navy vessels and submarines. The contract modification exercises the sixth option to a contract awarded to General Dynamics in 2010. A majority of the work will be done at General Dynamics' Scottsdale, Arizona, location.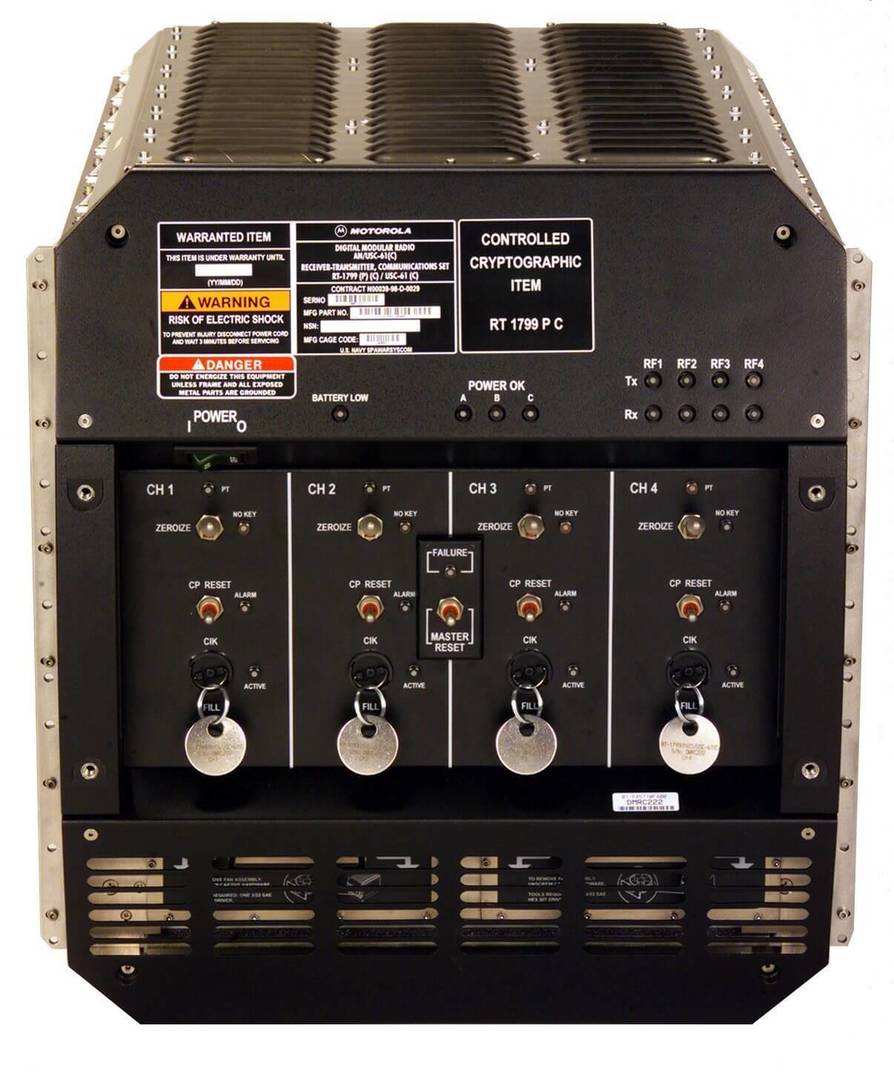 "This contract demonstrates the Navy's continuing trust in DMR as it keeps pace with new and innovative communications technology for sailors and their commanders to securely connect with one another anywhere, everywhere, worldwide," said Paul Parent, vice president of Radio Products for General Dynamics Mission Systems. "The new radios, like the 550 DMRs already delivered to the Navy, are updated and upgraded using software, leaving the basic hardware in place, cost-effectively increasing radio functionality and versatility year after year."
DMR radios allow sailors and commanders to talk and share data with a wide spectrum of military radios. Recently added to DMR radios, the MUOS waveform is the digital dial-tone needed to connect with the new Navy-lead Mobile User Objective System (MUOS) satellite communications network. Once the MUOS network is operational, it will deliver secure, smartphone-like capabilities including crystal-clear voice communications and access to video and mission command information with the quality of service that smartphone users enjoy every day.
The Navy's DMR four-channel radio was the first software-defined radio delivered to the U.S. military. As one of the military's most versatile tactical radios, one four-channel DMR can simultaneously support communications using Ultra-High Frequency satellite networks, single-channel Ground and Airborne Radio Systems (SINCGARS) Line of Sight and other tactical, High Frequency radios. It is NSA certified to carry classified information at the Type 1 – Top Secret level and below.
The General Dynamics Mission Systems-built DMR for the Navy and the AN/PRC-155 two-channel Manpack radios used by the Army are the only radios fielded to the military that have successfully demonstrated voice, chat, video and data communications using on-orbit MUOS satellites.
General Dynamics Mission Systems radio products deliver secure voice and data communications for U.S. and international military and government agency customers. Mission Systems radios also provide long-term evolution (LTE) broadband communications for law enforcement, emergency first responders and others who need the ability to connect and communicate anywhere, anytime.
General Dynamics Mission Systems is a business unit of General Dynamics (NYSE: GD). For more information about General Dynamics Mission Systems, please visit gdmissionsystems.com and follow us on Twitter @GDMS.
###