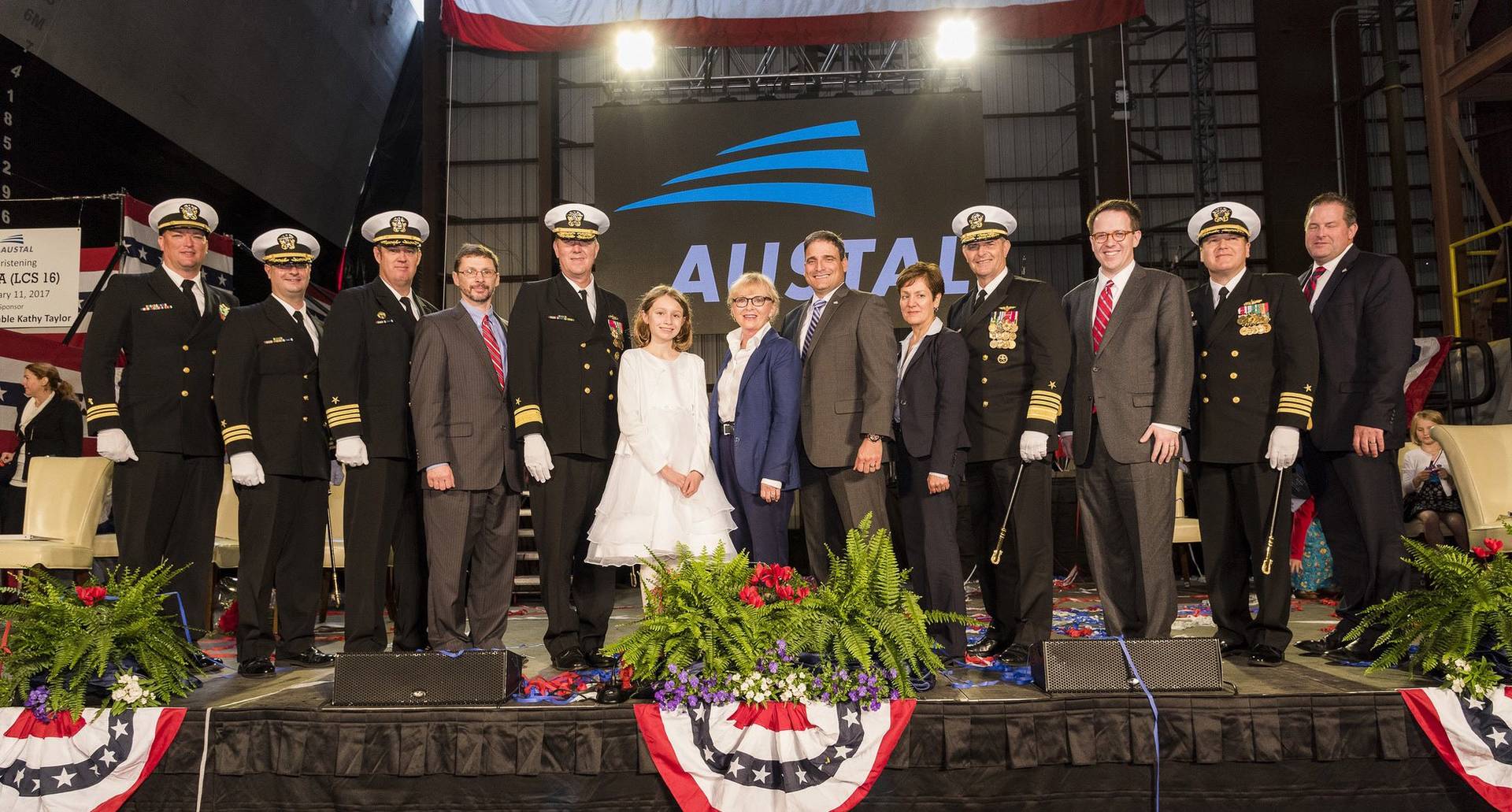 PITTSFIELD, Mass.
- The Navy celebrated the christening of the future USS Tulsa Littoral Combat Ship (LCS 16) on February 11, 2017 as ship sponsor, Kathy Taylor, broke the ceremonial champagne bottle on the bow of the ship at a shipyard in Mobile, Alabama. The USS Tulsa is scheduled for delivery in 2018 and has a maximum speed of more than 40 knots, a 28,000 square foot mission bay, and a flight deck capable of simultaneously holding two H-60 helicopters. Built by by shipbuilder Austal USA, the USS Tulsa is one of the Independence-variant
Littoral Combat Ships
(LCS) that is built on General Dynamics Mission Systems open architecture computing infrastructure (OPEN CI).
Open CI, the computing backbone of the Independence-variant LCS, was designed with the sailor in mind. The OPEN CI systems which control everything from driving the ship to firing its guns are designed to maximize automation and enable sailors to focus on their warfighting mission. OPEN CI allows the U.S. Navy to deliver mission capability when and wherever it's needed, as well as deploy new and updated technology as it advances. OPEN CI provides fast and flexible solutions for increasingly complex missions at a cost effective price.
The Independence-Variant LCS is mission-driven, and OPEN CI allows personnel to display information on any monitor throughout the ship. The Independence-variant LCS and the open architecture system together provide adaptable and highly-capable command for coordinated air, surface, and undersea tactical missions.
Click here to see Austal USA's full press release.
###