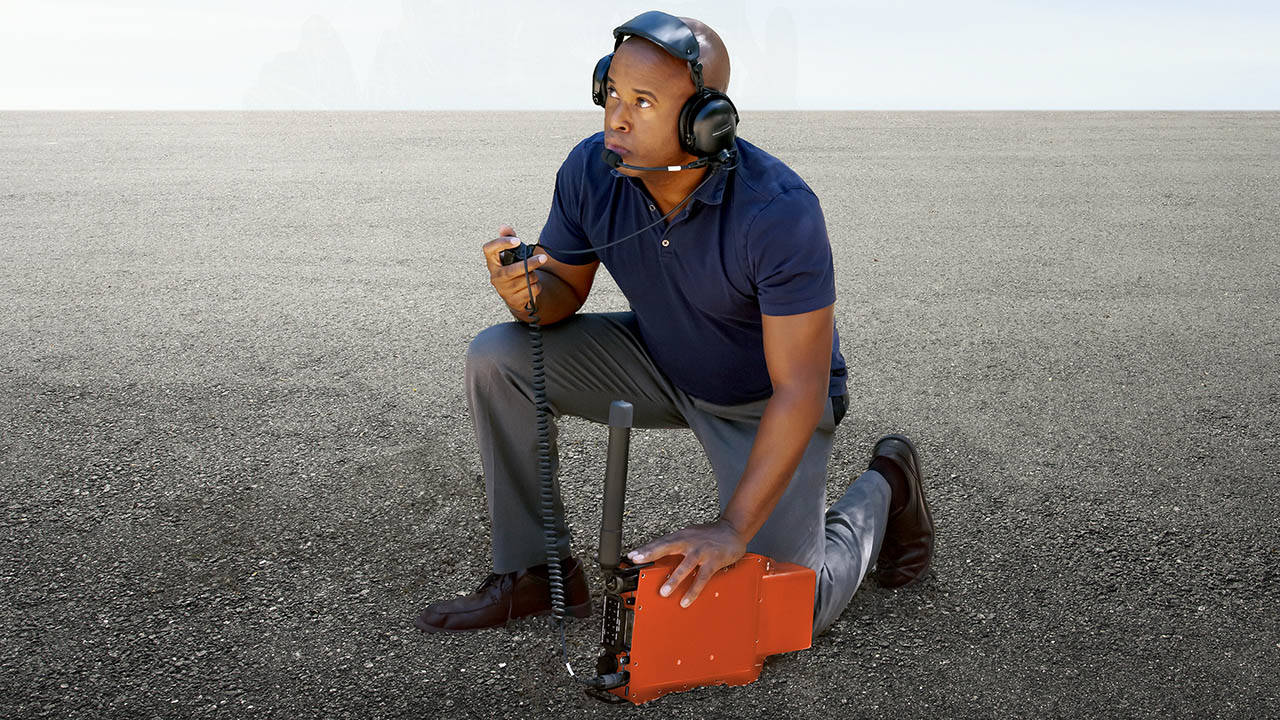 General Dynamics awarded $99 million contract to provide new URC-300E transceivers to the FAA to replace legacy emergency backup radios
SCOTTSDALE, Arizona – The Federal Aviation Administration (FAA) has chosen General Dynamics Mission Systems to provide new URC-300E transceivers as part of their Emergency Transceiver Replacement (ETR) program. The eight-year, IDIQ contract has a value of $99 million if all options are exercised.
The URC-300E will replace current legacy radios and provide both Very High Frequency (VHF) and Ultra High Frequency (UHF) operation for civil and military air traffic control (ATC) communications in the event of a catastrophic failure, such as a facility fire or natural disaster. ATC controllers will use the URC-300E to maintain essential ground-to-air communications with aircraft during the critical moments after such an event. The new URC-300E transceiver is specifically designed to maximize radio frequency (RF) performance and enable users to operate multiple URC-300Es as close as 6.5 feet apart without interference – an unprecedented capability compared to currently available man-pack radios which can require up to 50 feet of separation. This close proximity capability enables rapid grab-and-go, multi-channel operations during emergency situations.
"For the past three decades General Dynamics has provided ground-to-air radio systems to the FAA including the recent delivery of the 20,000th CM-300/350 (V2) radio as part of the NEXCOM 2 program," said Bill Ross, a vice president of General Dynamics Mission Systems. "The URC-300E is another example of our team's dedication to delivering technologies and products that support the FAA's efforts to continuously improve the National Airspace and safety of flight."
The URC-300E, the FAA variant of the URC-300 transceiver, is a versatile, software-defined platform that supports multiple waveforms with exceptional radio frequency (RF) performance to support ground-to-air, line-of-sight and other mission critical applications. It is designed with a flexible, core architecture similar to a commercial smartphone that enables additional features and functions to be added in the field via quick and simple software upgrades, as they become available. This enhanced technology, coupled with the radio's ability to operate on standard lithium ion batteries, essentially makes the radio "future proof", resulting in significant time and life cycle cost savings.
The URC-300 is the first ruggedized man-pack radio to achieve compliance with global standards and certifications including Radio Equipment Directive (RED), REACH, RoHS, ETSI EN 300 676 compliance, and it readily supports worldwide 25 kHz and 8.33 kHz deployments. The radio is also currently being certified by the Federal Communications Commission for civilian use and is sponsored by the U.S. Air Force for the U.S. Department of Defense (DoD) Spectrum authorization. In addition to supporting emergency grab-and-go scenarios, the URC-300 supports many other applications including man-pack, vehicular, scalable deployment and rackmount applications as it is ruggedized and meets MIL-STD-810 requirements and is interoperable with its predecessor, the URC-200 (V2) radio, and many of its accessories. General Dynamics began delivering URC-300 radio systems to commercial and DoD customers in Q4 2020.
For additional information on the URC-300, please visit gdmissionsystems.com/URC300.
General Dynamics Mission Systems, a business unit of General Dynamics (NYSE: GD), provides mission critical solutions to those who lead, serve and protect the world we live in. General Dynamics Mission Systems is a technology integrator and original equipment manufacturer with deep domain expertise in ground, sea, air, space and cyberspace. Headquartered in Fairfax, Virginia, General Dynamics Mission Systems employs more than 12,000 people worldwide. For more information about General Dynamics Mission Systems' broad portfolio of capabilities, visit gdmissionsystems.com and follow @GDMS on Twitter and LinkedIn.