Public Safety LTE Technology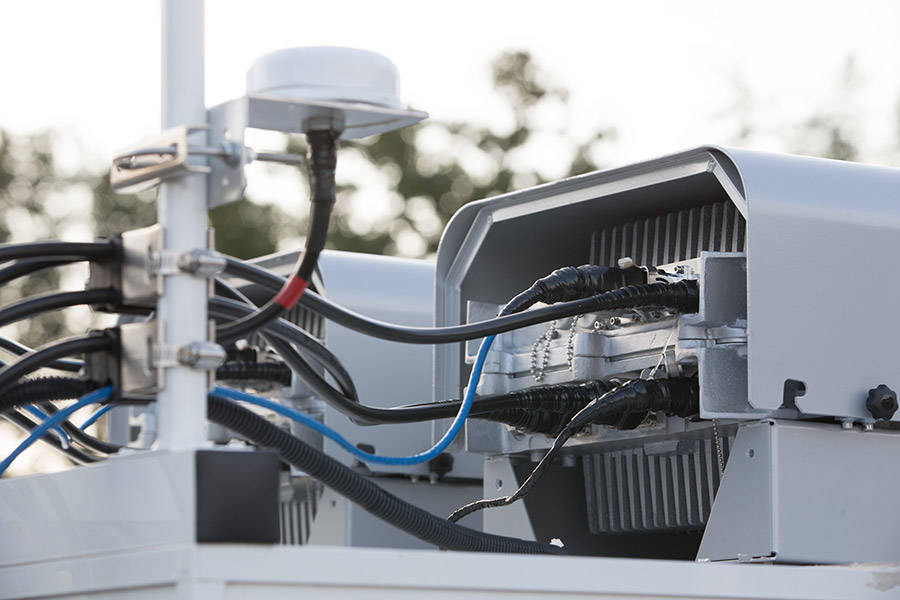 Using 4G LTE to Ensure High-Speed Network Coverage
First responders and emergency services personnel need instant access to secure voice and data networks to exchange crucial information and enhance their situational awareness during emergencies. With General Dynamics Mission Systems' public safety technology, first responders have the information they need when they need it, right at their fingertips.
During emergencies and natural disasters, public safety needs an exclusive network that enables communication without interruption. In times of emergency, wireless traffic is often concentrated in specific areas and capacity can become insufficient for public safety needs. This is especially important during large emergencies, when consumers may overload commercial wireless networks to reach their family and friends.
---
How Our Technology Works
To enable 4G LTE connectivity and establish a private network, the state-of-the-art General Dynamics Mission Systems Evolved Node Blue (eNodeB) creates the core of the operational network for first responders. The centerpiece of the network, the eNodeB connects user equipment, such as first responder smartphones or radios, with the core of the public safety network.
The eNodeB can be deployed on towers, from rooftops, indoors or in an outdoor cabinet, such as a deployable Cell On Wheels (COW). The eNodeB uses an open source platform to bridge connections between virtual 4G Core Network (vCN) products and the smartphones and radios used in the field. The flexibility of the eNodeB provides first responders with high-speed network coverage to enable voice, video, data, text and chat.
Learn more about our LTE Products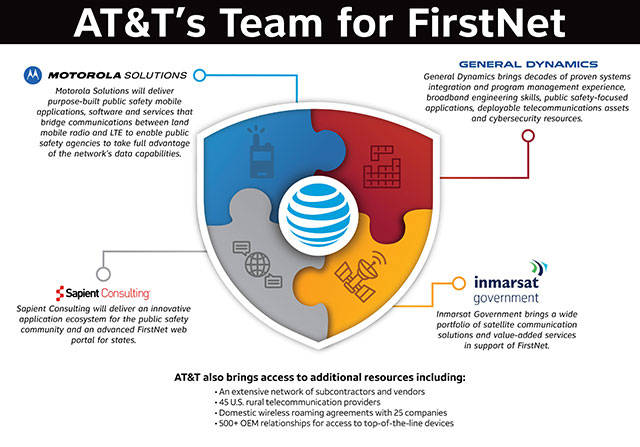 General Dynamics Technology and FirstNet
Over the past decade, public safety advocates worked hand-in-hand with government leaders to build support for a nationwide public safety network. As made clear by the recommendations of the 9/11 Commission, a dangerous public safety communications gap emerges when first responders from different agencies are isolated from each other by connectivity and interoperability issues.
The U.S. Government was tasked to provide a single network for operational, interoperable public safety communications built to public-safety grade standards using 4G LTE technology, the most advanced option available today.
In 2012, the First Responder Network Authority (FirstNet) was created to meet this goal. Today, by using the latest in Fourth Generation Long Term Evolution (4G LTE) technology, General Dynamics Mission Systems is working with AT&T to provide FirstNet-Ready connectivity and deliver on-demand information to first responders in real time.
---