Diversity & Inclusion
As a company, we are committed to fostering an environment where all employees are valued and treated with dignity and respect. Inclusive work cultures tend to be the most innovative, and we believe that inclusion and innovation are essential to our ability to be successful.Our company is comprised of people who have vastly different backgrounds and experiences. Creating an inclusive environment, where everyone is encouraged to share their ideas at all levels, allows us to approach problems in more creative ways and create the best solutions for our customers.
Learn More About Working For Us
---
Keeping Up With Our Customers
"We're not just thinking about it and talking about it, we're going to do something about it."
-- Manny Mora, Vice President & General Manager Space and Intelligence Systems
Promoting Excellence
"It's exciting to see that General Dynamics Mission Systems is continuing to enhance the plans and initiatives to not just get you hired in but ensure that you're aware of how much they do appreciate your service."

-- Dawn Jennings, Integrated Logistics Support Lead
Mentoring Future Leaders
"One of the things that I've found very important with the mentor/mentee relationships is it brings new ideas and new perspectives that can inspire a change to help the entire company."

-- Jarrod Peterson, IT Cyber Security Specialist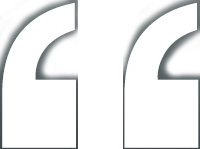 Without exception, our perspectives are shaped by our unique backgrounds. I continue to learn and grow from understanding the perspectives of others, and find that it enables us to make more effective decisions. This reaffirms the importance of our commitment to diversity and inclusion at General Dynamics.
Sharon Dunbar, Vice President Cross-Company Business Initiatives
---
Historically Black Colleges and Universities
Hispanic Association of Colleges and Universities
State Employment Commissions