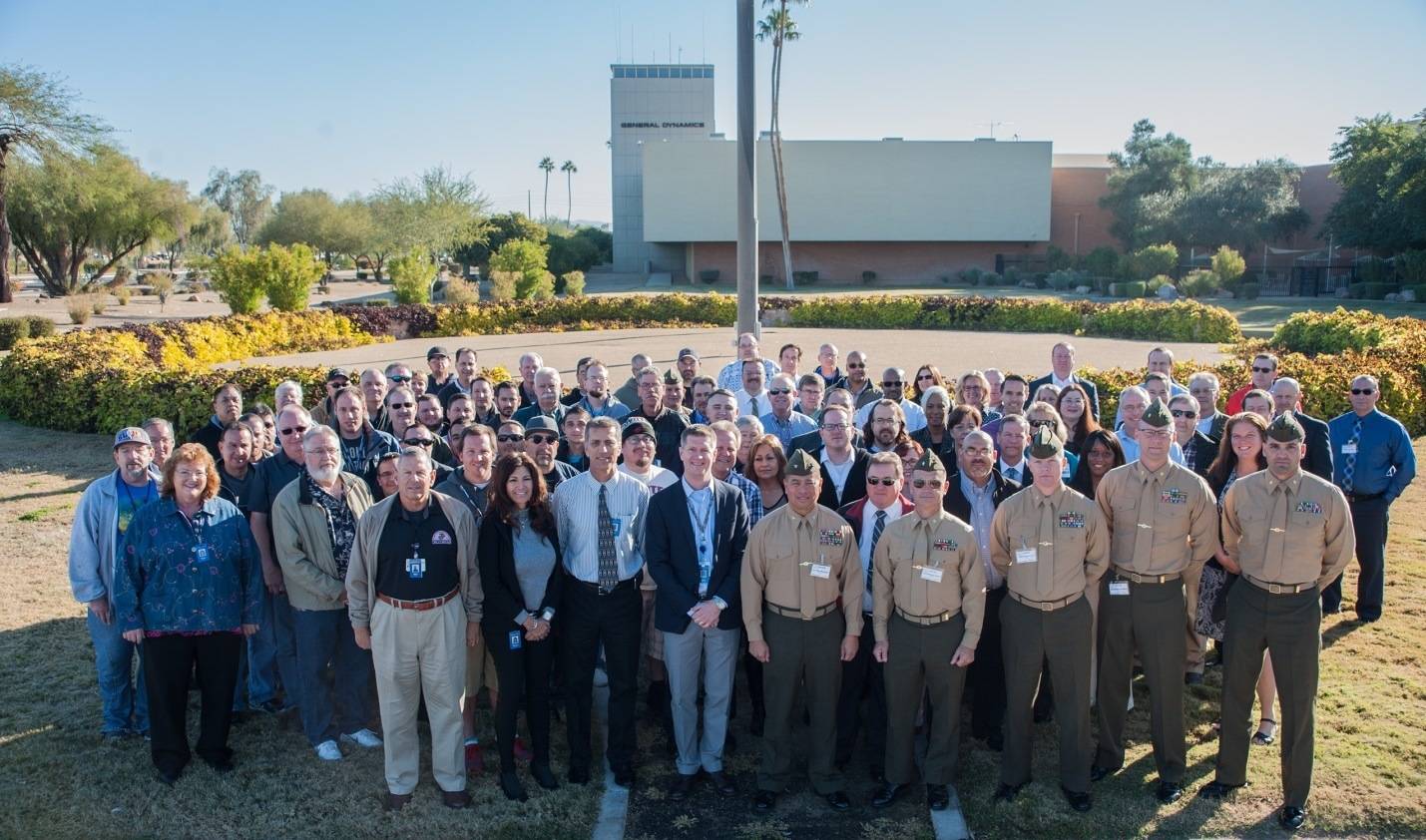 General Dynamics Mission Systems' CAC2S production team receives in-person recognition for delivering key program elements ahead of a "highly aggressive production schedule."
---
At an onsite event gathered around the flagpole at General Dynamics' campus in Scottsdale, Arizona, Col. Rey Masinsin, of the United States Marine Corps, recognized the efficiency and dedication of our Common Aviation Command & Control System (CAC2S) production team, presenting them with an official letter of appreciation for successfully delivering four Limited Deployment Units (LDUs) comprising Lot 1 of CAC2S, the Marine Corps' cornerstone aviation command and control system of the future.
"Thank you to the General Dynamics production team for their superior performance in building CAC2S LDUs that just finished government testing in Yuma, with record-breaking quality mission performance time. The system passed a 'Fit for Flight' evaluation and was then used for the control of the Weapons Tactics Instructors exercise, controlling both personnel and aircraft," said Col. Masinsin, Program Manager, Air Command & Control Sensor Netting.
Letter of Appreciation Applauds Team for a 'Job Well Done'
"Your efficiency, dedication and sacrifices, often working ten hour days for 24 consecutive days, are the most significant contributing factors to mitigating the risk and expediting delivery of LDU Lot 1 and thus setting the stage for the continued success of the program," said Col Masinsin in the official letter. "The team's impact on the future of the CAC2S program is considerable and will ultimately lead to the fielding of CAC2S to the operational forces."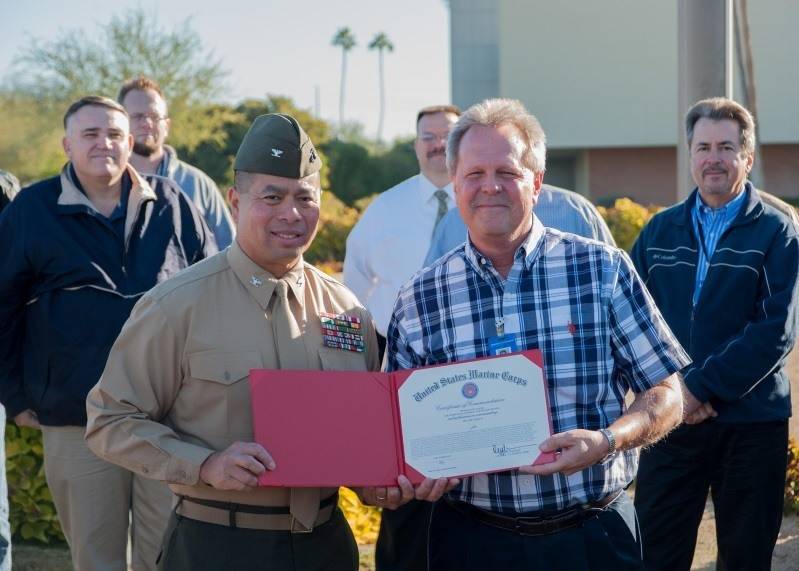 Operations Project Manager, Tim Tarkett, was recognized by the U.S. Marine Corps for his outstanding work on the CAC2S program.
---
Operations Project Manager Recognized as 'Driving Force'
In addition to the team recognition, the customer singled out CAC2S Operations Project Manager Tim Tarkett (pictured on the right) as the "driving force" behind the early delivery of the LDUs.
"His action allowed taking the systems from paper concept to a viable LDU lot functioning in the field in just a matter of months .Mr. Tarkett's outstanding dedication to duty reflects great credit upon him, his organization, the Program Office and the United States Marine Corps," said Col Masinsin in a certificate he presented to Tim.
About CAC2S
General Dynamics is the prime contractor for CAC2S, which will replace the legacy Air Command and Control System, providing Marine Corps operators with the unprecedented ability to share mission-critical voice, video, sensor and other command and control data during any mission.