Ground Systems Line Of Business
Large scale, high reliability networks
A leading provider of agile communication networks, tactical computing, mission command, public safety LTE communications, and training solutions to warfighters and first responders.
Contact Us
---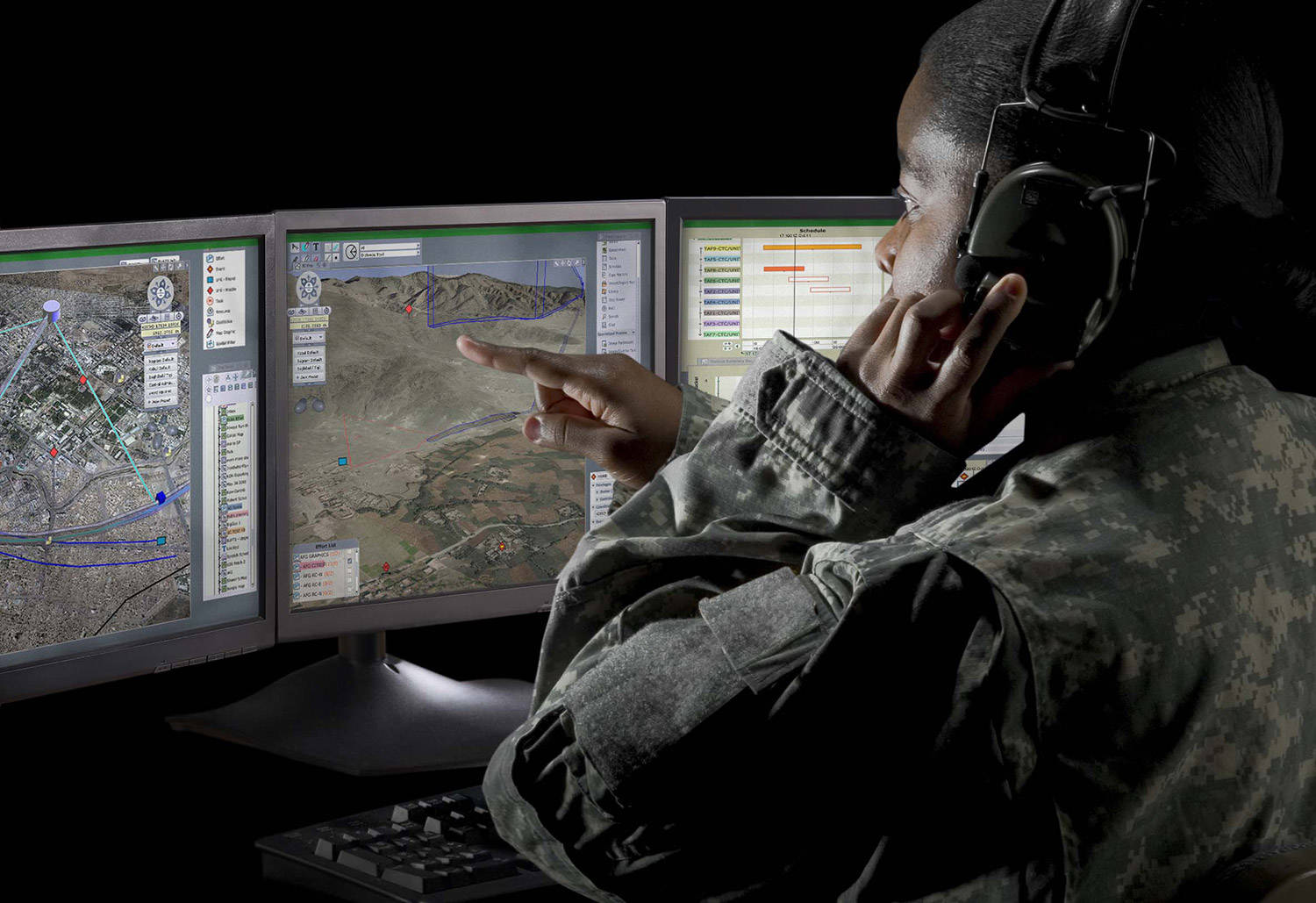 Network Computing Systems
Network Computing Systems supports command and control activities by providing commercial, ruggedized and near military specification hardware versions of computers, peripherals, and networking devices which it then integrates on various tactical platforms, while also providing commercial-like, industry-based logistics support that meets the unique requirements of tactical military units.
Resilient Systems
The goal of Resilient Systems is to develop and integrate GPS alternatives that synchronize military operations and communications in the event GPS is disrupted. The business seeks to provide broader resilient systems to meet Army and other service needs for electronic attack and electronic support capabilities from the command to the platform level. Additionally, the business develops software applications that support their common operating environment and span the breadth of customers' value chain, including transport networks, command post, network operations, common operating environment, and network integration and testing
Tactical Networks
Tactical Networks develops, produces, integrates, fields, trains, supports and upgrades all increments of the Army's tactical communications network backbone and complementary capabilities.
Training & Range Solutions
Training is an integral part in advancing operational excellence and mission success. Our training and simulation solutions are in use at military installations around. We provide live and virtual training systems as well as some of the most advanced computer-based training simulations in use today.
---
Bill Weiss
Bill Weiss is the vice president and general manager of Ground Systems for General Dynamics Mission Systems. He leads a team of engineering and technology professionals who are responsible for delivering large scale, resilient, mission critical networks, command and control systems, and training and simulation capabilities for military customers worldwide.
Read More